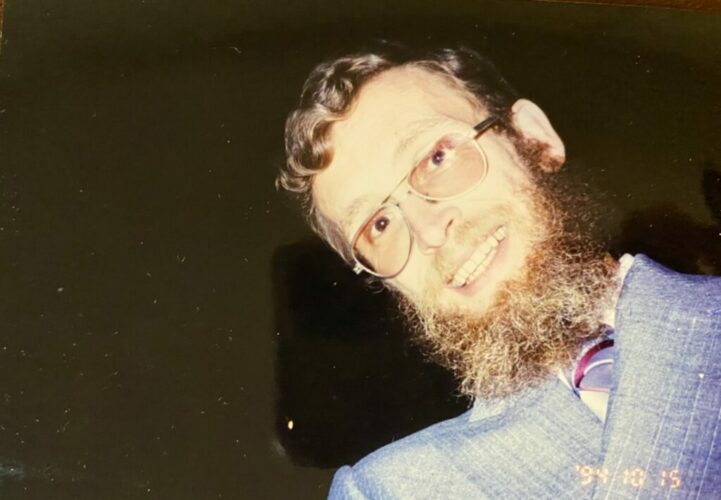 My father, Edward Sandifer, passed away on Wednesday after a long illness. He was a neuroatypical wonder of midwestern farmfolk the start conditions of which simply do not exist in the world anymore. He is also, in many ways, why I am the sort of person I am, and why this site is what it is.
This is the eulogy I read this morning at his burial.
You used to, whenever the family would come over, find a way to sneak off with some tea and read. It wasn't that you were rude to people. Quite the opposite; you were always charming, interested in what people had to say, enthusiastic, and warm. You loved your friends and your family. It's just that after enough time being extroverted, you'd get overwhelmed and find it necessary to retreat. I was always much the same way, which suited us both, not least because we often didn't seem to count towards the other's sense of being overwhelmed by company. So even when we were visiting someone else, we could find a corner of a room, sit, and talk about whatever interested us that day. I loved talking to you, loved engaging with the way your mind worked: the long, fascinating arcs of your reasoning and knowledge, and the swerving paths of connections you could draw from one thing to another. And so my audience will, I hope, forgive me if I do it one last time. I'm supposed to talk to all of them here, but I can't. I'm overwhelmed. I need to sit down with some tea and talk to you.
My favorite time we ever talked was when we were on a Metro North train back from New York City, and I asked you a question that, perhaps eighteen years into my life, I realized I still did not have an answer to. I was attempting a reconciliation with Christianity that proved theoretically possible but practically unsatisfying, and I finally got around to asking you about religion. Mom and Grandma always made me go to church, but you never had to go and never spoke of it, agreeing the proscription existed but having no visible investment in the principle behind it. Twenty years of hindsight and I can see the parental faultline negotiated clear as day, the conversations that must have taken place away from your child's ears. At the time, it was just a mystery. You looked thoughtful, as if I'd asked a good question, which was always a good feeling. Our discourse was Socratic—you answered with a question, and I replied, until my query had narrowed to something about the divine. I wanted to know your take on the noumenal. What did your spiritual life consist of? Or, as I finally ended up framing it, how did you worship? Mom worshiped, and I was expected to worship, through church, prayer, Christianity, but what did you do? And you thought for a minute, and said "the only way I know how to worship is to understand and appreciate."…