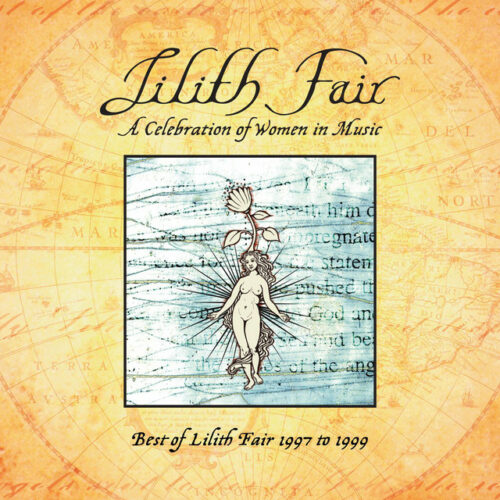 Christine:
Since listening to some of these songs in the car with you on the way to grandma's for Christmas and realizing you were less familiar with the 90s female singer songwriter boom than I'd assumed, I've had it in my head to try to communicate what it was like to be a trans teenager at that precise moment. So, because I'm me, I wrote you an 8000 word essay/annotated playlist and am posting it on your birthday. So happy birthday. There aren't a ton of rules for this; it's all female vocals, mostly from the 90s, though anything that came out during my life but before I graduated high school was eligible, so there's two 80s tracks. I centered the playlist on the Lilith Fair; a touring festival of female musicians that took place from 1997-99 and that always felt to me like the nexus of the musical era I'm trying to sketch for you, although songs by non-Lilith Fair artists are included. Likewise, the songs are not always my favorites, whether from the period or now—they are chosen instead because they collectively capture a fragile strand of libidinous glamor that I hung onto for dear life as a kid.
Oh, and everybody else: Yep, it's our very own Christine Kelley's birthday. Don't forget to support her work on Patreon.
1. Ani DiFranco, Untouchable Face (1996; Never Played Lilith Fair)
The central moment to remember, years later, with a vivid clarity so intense you can practically feel the upholstery, will be sitting in the passenger seat of your mother's car outside the Borders in Farmington. By this point you are already into this sort of thing—a clear and developed fondness for the female singer-songwriter boom. You have heard of Ani DiFranco somewhere on the Internet, recognizing her as a next door neighbor to stuff you already like, and so on your next shopping trip you spend your allowance on Dilate. You head out to the car with your mother, pop it into your Discman™, and give it a listen.
At first it seems familiar—a lilting guitar, a slightly melancholy vocal, wistfully nursing a breakup with a seemingly amused distance. You will understand this through the first verse. You will think you have a handle on this. And then Ani DiFranco will calmly, even sweetly, intone the first "fuck you" of the chorus.
In truth this is cringe. DiFranco is already exiting her imperial phase—you will later rehearse an argument that the precise moment her career goes off the rails is the horn part on the first track of her next album. In years to come she will play a plantation, rewrite the barnstorming pro-union "Which Side Are You On" into a piece of bland pro-Obama glurge, and generally become a middle-class parody of the DIY folk-punk icon she momentarily appeared to be. She will be a taste you embarrassedly defend to Lexi, until she grudgingly admits that Amanda Palmer played a similar role for her.
In the moment, however, none of this matters.…