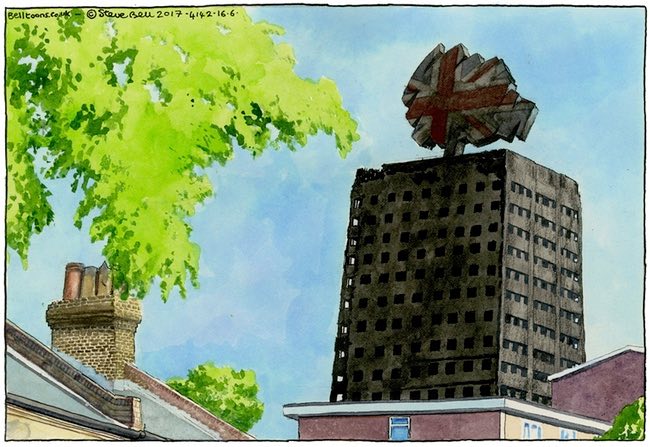 Shabcast 34 – download here.
The image across is by Steve Bell and was published in the Guardian. I'll take it down if they ask. But it seemed too brilliantly, horribly perfect to abjure.
This month I'm joined by Kit and James, to talk about the election we had last week (surprise surprise) in which Jeremy Corbyn defied his critics to resurrect the fortunes of Labour and pummel the Tories into a very uncomfortable corner. We also talk about the horrific Grenfell Tower fire, just had just happened when we sat down to record.
Please share around, tell your friends, etc. I think we're all proud of this one.
Credit where its due: this episode very much came about because Kit and James organised it, and James both edited the main body of the episode and supplied the wonderful title. I'm not even in the episode for half an hour or so.
…