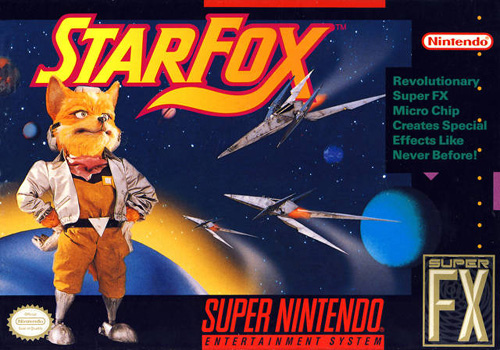 Quietly and behind the scenes, far from the watchful eyes of most of us, Nintendo was systematically fucking absolutely everything up. The long term result of this would eventually be the cataclysmic end of Nintendo's dominance over the video game industry. The short term result was Star Fox.
The problems began, in many regards, in 1988 when Nintendo partnered with Sony to create an add-on for the SNES using the newly standardized CD-ROM format. This was by and large a defensive move – NEC had a CD-ROM expansion for the TurboGrafx-16 out in Japan in 1988, and it reached the US in 1990, becoming integrated in the standard release of the console in 1992. Work on a CD peripheral for the Genesis began almost as soon as the format was standardized, and saw Japanese release in late 1991, coming out in the US a year later and immediately attaining infamy due to having Night Trap as a launch title. And so Nintendo essentially had to follow suit.
The device was to be announced in the summer of 1991 at the Consumer Electronics Show in Chicago. But shortly before the announcement Nintendo president Hiroshi Yamauchi got cold feet over the degree to which the deal with Sony would give them licensing control over the new CD format. Since control over the cartridge supply had been a key plank of Nintendo's business model, especially in the US where the "Seal of Quality" was a rhetorical device to counter fears of an Atari-style crash, this was ultimately deemed unacceptable. And so Nintendo made an audacious move, quickly arranging a new deal with Phillips and announcing it at CES the day after Sony unveiled their "Play Station," which would combine a SNES cartridge slot and a CD-ROM drive.
Almost every part of this went badly for Nintendo. Sony eventually repurposed their CD unit into the stand-alone Playstation, decisively winning the fifth generation of console. The Phillips device never materialized (and indeed Nintendo would not release an optical-disc system until 2001), but as a consequence of that deal Phillips was allowed to release a raft of shovelware featuring Nintendo properties for their moribund CDi system. And worse, the Super Nintendo had no upgrades that would allow it to compete with its rivals on technical grounds for the remainder of the 16-bit era.
The response to this state of affairs was the Super FX chip, designed by British developer Argonaut Games, who produced it to enable a Super Nintendo version of their acclaimed Starglider series. The chip was a cartridge-based auxiliary graphics processor for the Super Nintendo that dramatically increased its ability to handle 3D graphics.
Implicit in this is a vision of the future, namely that video games would someday be 3D. This is a significant change from how basically all games on the NES and, thus far, the SNES had worked. Those games had all been based on two-dimensional sprites. This was the technological innovation offered by Mode 7 at the SNES's launch – a new set of ways of manipulating sprites that allowed for things like Super Mario Kart where the track was, in reality, a background layer being manipulated via Mode 7, with the actual cars just being sprites that were resized up and down to produce the illusion that the car was moving forward or background.…