Here's the first of our Series 11 run of podcasts, in which I'm joined by the ever-wonderful Caitlin Smith to talk about Jodie Whittaker's debut episode.
Thanks as ever to Pex Lives for hosting our podcast. James continues to be bad at logging into the site to announce his new releases, but there's been an episode on Snakedance and an installment of City of the Dead since the Ithaca thing I did with James over the summer. Here's the full list of recent episodes.
Well here we go again.
The easiest way to approach the Chibnall era, as a long-term fan, has been with a sort of hopeful dread. So much of the pre-publicity has been spot-on, feeling at once new and aggressively of its time. The diversity both in front of and behind the camera is demonstrated a show with its heart in the right place. It all looked very promising. The only problem is, well… we don't need to pile on Chibnall's past career. With more riding on this than any episode since Rose, there was a real sense of "oh god don't fuck it up."
Reader, they did not fuck it up. It's comfortably Chibnall's best Doctor Who script to date. Neither of these are the loftiest bars to clear, but they are sailed over comfortably. The Woman Who Fell to Earth never threatens to be a classic, but it never flirts with disaster either. It's a solid, workmanlike episode. Indeed, what stands out most about it in contrast to the preceding six seasons is how straightforward and uninterested in being clever it is. Heck, the preceding ten seasons. This really isn't invested in impressing the audience.
But that turns ...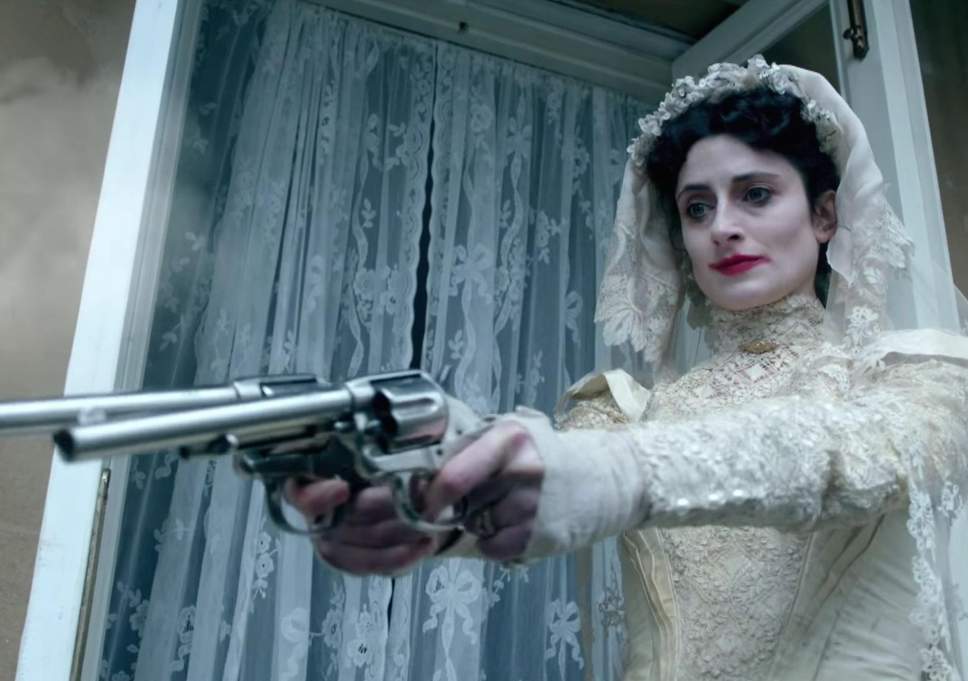 If you remained flummoxed/couldn't be bothered to look for it, Husbands of River Song is here.
It's January 1st, 2016. The Justin Bieber/Adele block are back to occupying the top four spots, with Fleur East, Coldplay, and Mnek & Zara Larsson also charting. In news, Bill Cosby is arrested on sexual assault charges, while a bevy of storms and flooding hits the UK.
While on television, The Abominable Bride. In some regards a Doctor Who blog is the worst context from which to look at this story, as it forces us to ask "was Under the Lake/Before the Flood worth this?" For a story that already suffers from taking the inflated expectations that Sherlock's ninety minute structure saddles individual episodes with and adding being a one-off special to it. Really, any terms that are rooted in setting expectations for the story to live up to are going to set it up to fail. This is a bit of fluff that elevates itself unexpectedly in its final act—a bit of goofy filler that turns out to have teeth.
In this regard, though unquestionably a minor work in the Moffat renaissance that runs from The ...
Posted by: Jack Graham 3 months, 2 weeks ago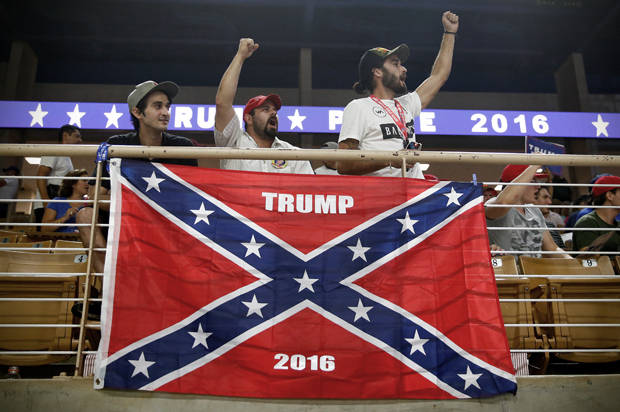 Fascism, of course, always had a lot more in common with classical liberalism than most people realise. Fascism was built around the defence of private capitalism. Far from being the ideologically ultra-statist economic nightmare of right-wing mythology, fascist economics was complex and opportunistic. It sometimes used nationalisation as well as privatisation. Indeed, as Germa Bel has shown, the Nazis did so extensively, to the point where one could call them forerunners of neoliberalism. But there's no denying that statism was a part of the Nazi economic strategy... but then so did liberalism always use the state as a way to protect and extend capitalist interests. Indeed, fascism – being a product of twentieth century capitalist imperialism – is the product of an era when the interests of the state fuse, to a large extent, with the interests of blocs of domestic capital, thus making state-run imperialism essentially a form of public-financed 'primitive accumulation' on behalf of national capitalists. Many big capitalists - generally from heavy industry, for material reasons, as Daniel Guerin pointed out - understood this and sympathised with and/or subsidised fascist movements. But more generally, fascism emerges from the liberal capitalist epoch ...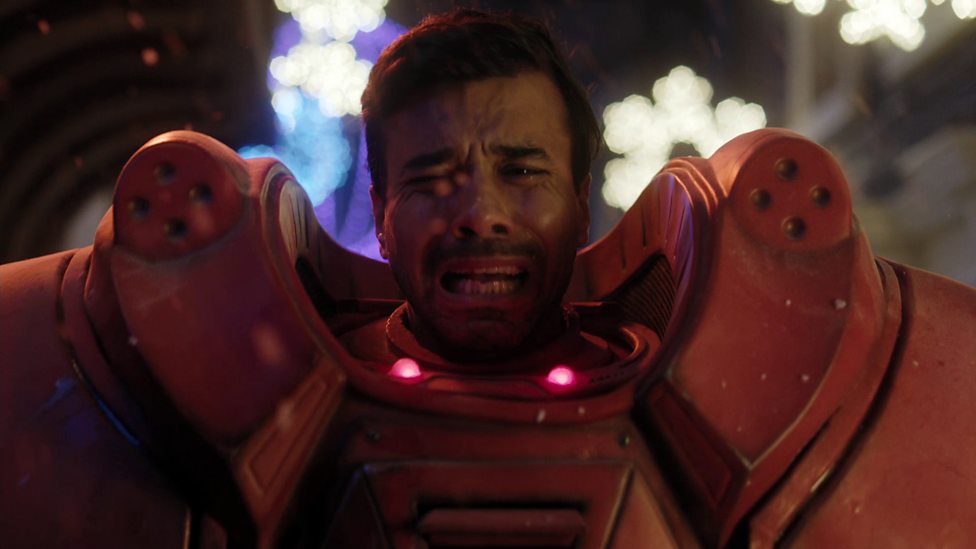 What do you mean it's not back until next Christmas?
Not the post you expected to see today? Think about how the River Song posts worked in the past and work it out. Or just wait for me to put the link on Twitter later in the day. Or heck, someone's probably put it in the comments by now.
It's May 18th, 2013. Daft Punk and Pharrell are at number one with "Get Lucky," with Pink, Will I am, Chris Malinchak, and Passenger also charting. In news, Angelina Jolie announces that she has had a double mastectomy, David Beckham announces his retirement, and, three days after this story airs, the House of Commons votes to allow same sex marriage in England and Wales.
While on television, Doctor Who's seventh season since its triumphant 2005 return concludes with The Name of the Doctor. As a season finale, of course, it is written by Steven Moffat. For the most part the format of a season finale has been consistent since the series returned; a narrative collapse storyline. But in other ways the format has changed dramatically. First and foremost, for two seasons running, due to the ...
Posted by: Jack Graham 3 months, 3 weeks ago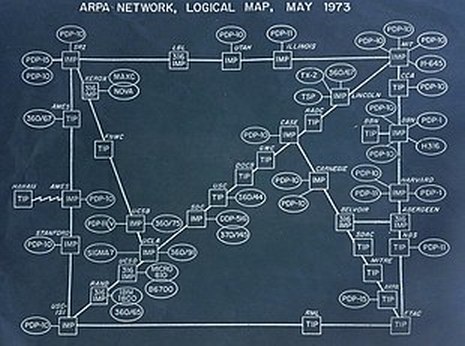 Last time in 'Summing Up', we talked about how the right-libertarian "views the horror of socially-arranged altruism as worse than the horror of letting people die for want of medical care" because "libertarianism is against individual freedom for all because it depends upon collective liberation". This, of course, raises another issue. Where does one draw the line? If socialised medicine is totalitarianism for doctors, why is the tacit threat of destitution which lies behind the wage labour system not considered equally bad? The answer to this question is the same brute and vulgar answer we gave already. It comes down to which side you're on... which, most of the time, in an instance of capitalism creating a self-fulfilling prophecy of the selfish and cynical actor of its own ideological account of human nature, comes down to which class you're in, or which class your interests are aligned with.
Let's pause again to notice all those 'vons' in the names of the great Austrians. And let's also pause to again notice that, in applying such cynicism about human nature, such distrust of democracy, such a strategic splitting of the concept of freedom, and such naked class interests, the libertarians ...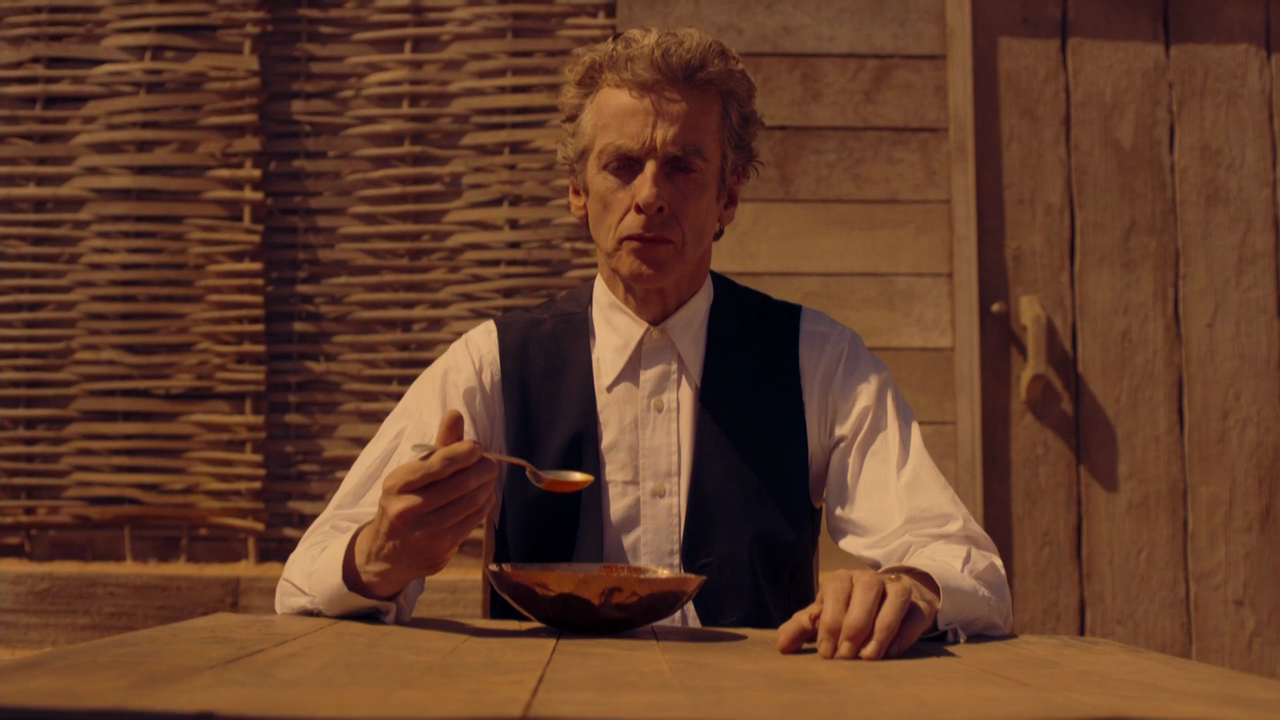 For the second episode running, the Doctor struggles to eat soup.
It's December 5th, 2015. Justin Bieber still has three songs in the top ten, with "Love Yourself" at number one. Wstrn, the Weeknd, and Grace featuring G-Eazy also chart, with Adele still in there too. In news, the United Nations Climate Change Conference convenes in Paris, beginning the process of the Paris accords. A terrorist attack in San Bernandino, California kills fourteen, while the UK begins air strikes in Syria following a parliamentary vote to authorize them.
On television, meanwhile, Moffat's masterpiece. This is, I imagine, a rather more controversial claim than last week. Sure, Hell Bent had a 2% higher AI rating than Heaven Sent, which means that it's objectively as good as Kill the Moon and Aliens of London, but I don't actually think that joke needs a punchline. The consensus here is clear: Heaven Sent is a brilliant and emotional triumph, while Hell Bent is a hot mess. To an extent I can't even argue with this. Hell Bent is unequivocally messy, and it has Jenna Coleman in that blue-grey sweater. But many of my favorite Doctor Who stories are messy. Heck, possibly all of ...
Posted by: Jack Graham 4 months ago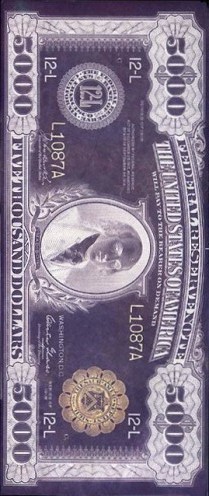 In an article entitled 'Democracy Isn't Freedom', Ron Paul wrote:
Americans have been conditioned to accept the word "democracy" as a synonym for freedom, and thus to believe that democracy is unquestionably good.

The problem is that democracy is not freedom. Democracy is simply majoritarianism, which is inherently incompatible with real freedom. Our founding fathers clearly understood this, as evidenced not only by our republican constitutional system, but also by their writings in the Federalist Papers and elsewhere. James Madison cautioned that under a democratic government, "There is nothing to check the inducement to sacrifice the weaker party or the obnoxious individual." John Adams argued that democracies merely grant revocable rights to citizens depending on the whims of the masses, while a republic exists to secure and protect pre-existing rights. Yet how many Americans know that the word "democracy" is found neither in the Constitution nor the Declaration of Independence, our very founding documents?
Now, an important thing to note here is that Paul is absolutely right. Most of the Founding Fathers did not envisage their new republic as a democracy. Indeed, Madison (as Chomsky is fond of reminding us) explicitly saw the task of designing the new government ...