Posted by: Jack Graham 2 months ago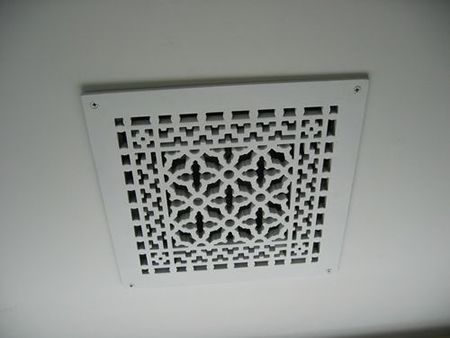 You were supposed to be getting another Shabcast - with another great guest - this week, but life had other plans. So, having staked everything on that, I am left without an essay to post. So you'll have to make do with the third chapter of one of the novels I'm currently occasionally writing. Here are chapters one and two. My Patreon sponsors saw an earlier draft of this chapter ages ago (under a different title). And if that doesn't make you salivate with an irresistible desire to give me money, I don't know what will.

There were times when Iza envied Ria. Ria didn't have spiders in her hair, or webs plastered across her face. She didn't have dust falling into her eyes. She wasn't losing the skin on her elbows and palms. Her fingernails weren't splintering as they dug into brickwork. She didn't have to hold on for dear life. She wasn't alive. Iza felt guilty thinking this, but thought it all the same.
"This is amazing," said Ria. For once, she didn't sound sarcastic or cynical.
There was no room for Ria in the dark behind the ...
Right! So apparently we're doing podcasts after all! Thanks to everyone who backed the Patreon and made this happen. That link there where it says "backed the Patreon" is a link to the Patreon, btw, and you can click it and give me even more money.
Anyway, I'm joined this week by our very own Jane Campbell to talk about "The Pilot." That link is to the podcast. You know, if you were confused.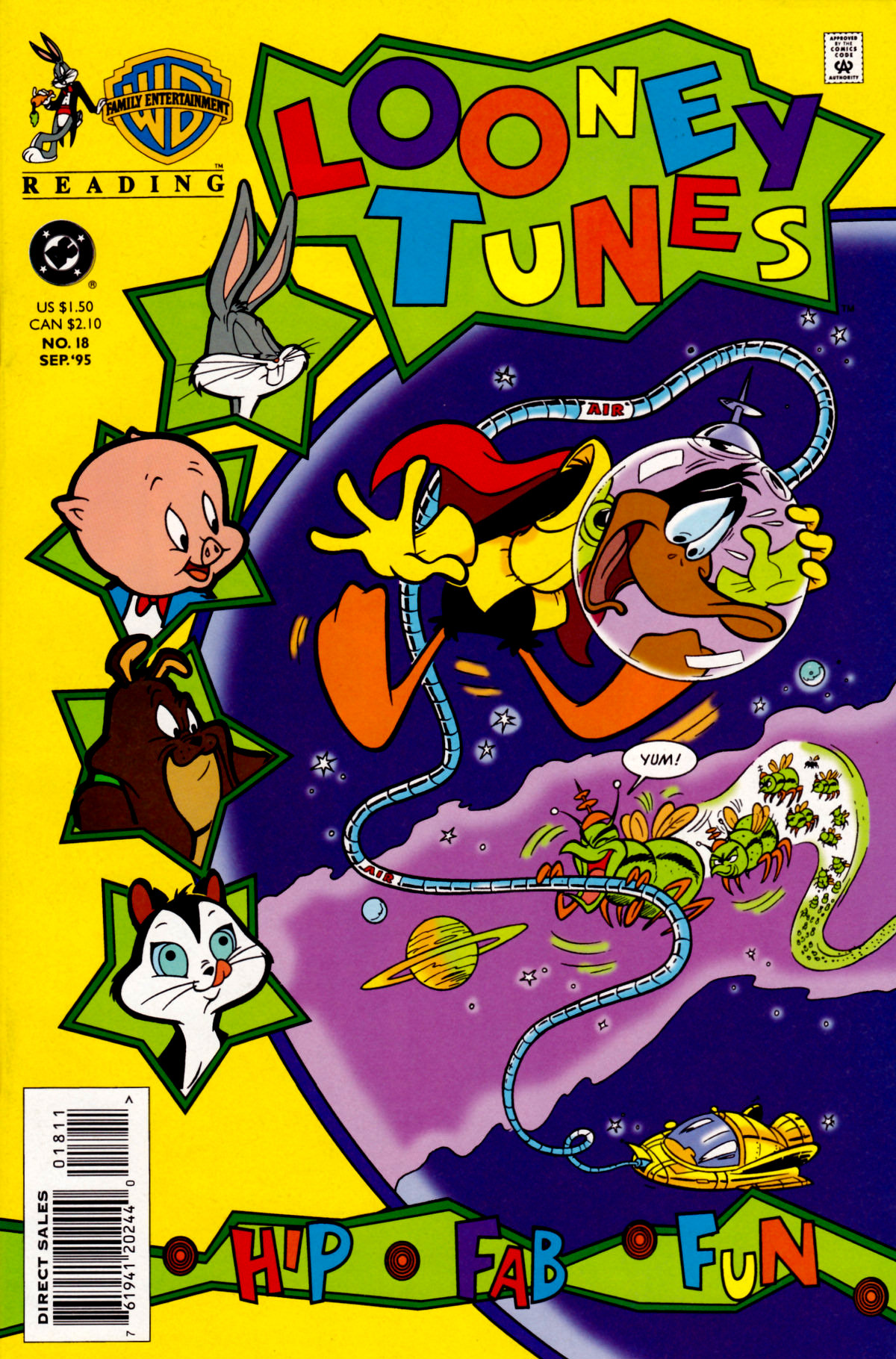 I've said before I'm no expert on comic books. I know I've spent basically the whole back half of this book talking almost exclusively about Star Trek comics, but Star Trek was an exception for me, like it was in a lot of other ways. My knowledge of the history of the medium and its important events and figures is functional at best, but, like a lot of people I should imagine, I did use to read them every now and again. Now I never read a ton of comics (at least, not US comics), but neither was Star Trek the only thing I followed in four colours at the time. I never read superhero comics (though I was aware of the characters from other media), but aside from Star Trek I did have a few books I kept an eye out for at the newsstand whenever I'd go shopping with my family. Probably unsurprisingly, they were all licensed titles: Archie Comics' Scooby-Doo series, Gladstone Publishing's reprints of Carl Barks' Donald Duck and Uncle Scrooge stories, and a monthly book from DC Comics published under the Warner Brothers name based on Looney Tunes.
Being that ...
Posted by: Phil Sandifer 2 months, 1 week ago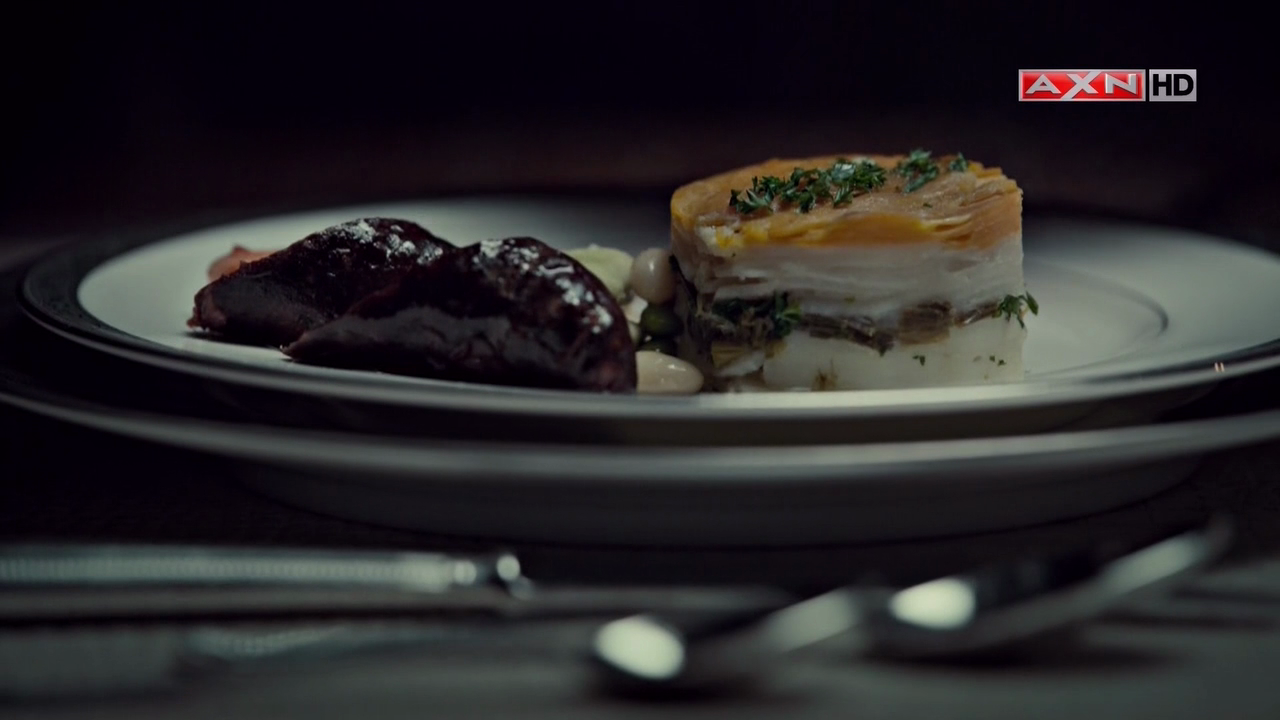 ŒEUF: One of the least nuanced titles (and indeed episodes) of the show, œuf simply means eggs, a straightforward reference to the episode's themes of family and parentage.
WILL GRAHAM: Sometimes at night, I leave the lights on in my little house and walk across the flat fields. When I look back from a distance, the house is like a boat at sea. It's really the only time I feel safe.
One of the more curious interpolations of Harris's original novels, this comes from his 2000 introduction to Red Dragon in which he describes the circumstances of writing it, working in a small shotgun house in a cotton field while taking care of family in Mississippi. Fuller's addition (this scene having been imported from the previous episode, where it originally preceded Hannibal and Abigail's end-of-episode encounter) is that Will feels safe when he does this. This is curious - the security and isolation of his house as a boat in the sea coming only when he is outside of the boat, lost in the darkness of the vast sea. This suggests that safety, for Will, is a sort of dissociative state, only attainable when he is outside of himself.
WILL GRAHAM ...
Posted by: Phil Sandifer 2 months, 1 week ago
I'll confess, I went into this with no small amount of pessimism. It was hard (and still is, really) to imagine Moffat crafting a better way to go out than Series Nine. Sherlock felt so utterly tired and creatively spent that it became easy to fear that Moffat was simply done. The Return of Doctor Mysterio was neither here nor there. So it was easy to assume that we were already past the peak in terms of what I wanted out of Moffat writing Doctor Who. And with the sure to be frustrating Chibnall era looming, well, my excitement's definitely short of 100%. None of that's changed based on The Pilot. That's not to say I didn't like the episode or anything. It was fun; in no way a classic, but Moffat's season-openers generally aren't. It's just a sort of necessary bit of context. My initial setting here is cautious engagement.
And perhaps more to the point, that feels like the mood. I've been thinking about the Capaldi stretch of TARDIS Eruditorum, which I reckon will happen in 2018, Patreon willing. And obviously, there's a Pop Between Realities on Brexit and the awful Doctor Who-less shitstorm that was 2016. I ...
Posted by: Jack Graham 2 months, 1 week ago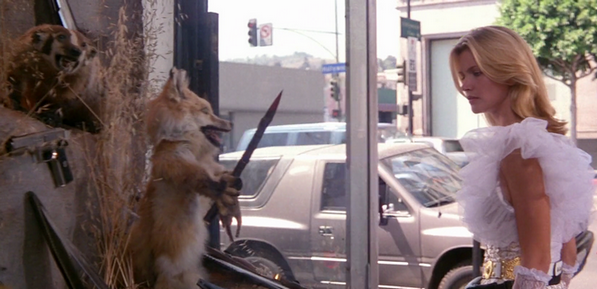 Happy April 14th to you all. The Shabcast is back once again (slightly more structured and sobre than last time), featuring the return of one of my favourite semi-regular guests, our very own Josh. This episode is a tie-in with his last essay, and features the two of us chatting about Species (1995), perhaps the very definition of a movie that is really interesting despite being pretty bad. Josh's redemptive reading is fascinating, and we also ponder such imponderables as why people like Ben Kingsley and Forest Whitaker agreed to be in it, why cars explode when they crash in movies, and why this film goes out of its way to feature a scene where Natasha Henstridge stares bemusedly at a stuffed fox. Plus there are the usual digressions. H. R. Giger, dinosaurs, Captain Kirk, Avital Ronell, etc.
Download the episode here. Beware spoilers and triggers.
Also, here are some links to things we mention:
Here is the Vimeo video comparing Species to David Lynch's Mulholland Drive.
And here's the (excellent) article about how and why Kirk is misremembered, by Erin Horáková at Strange Horizons.
Posted by: Josh Marsfelder 2 months, 1 week ago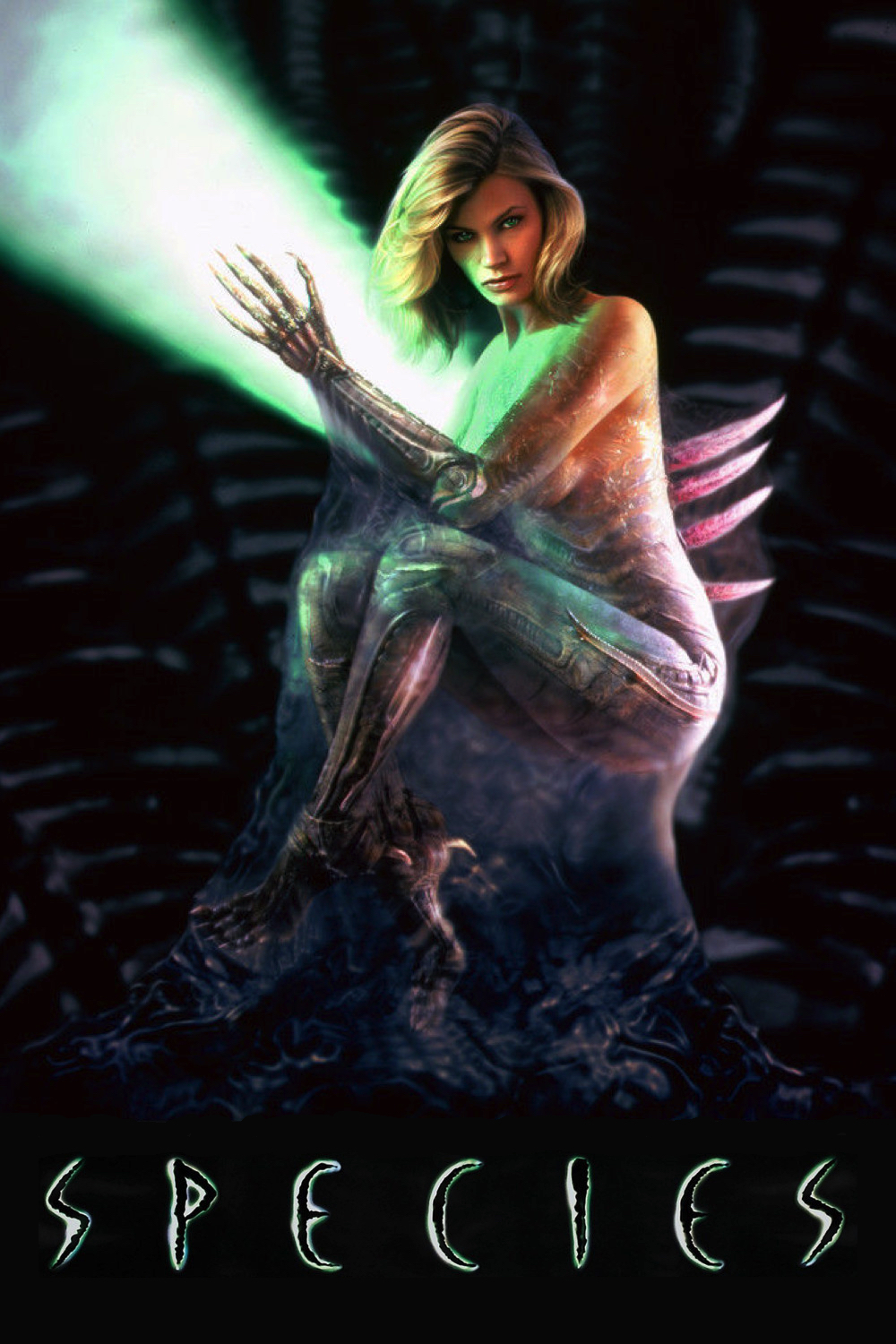 1995 was a major turning point in my association with pop culture. It was the year my family first got satellite TV, and while this meant I finally had access to television besides three channels of varying degrees of snow for the first time ever, it also meant the end of my association with Star Trek for five years.
I've of course told this story a lot, but it bears repeating one more time. In the 80s and early 90s, Star Trek: The Next Generation and Star Trek: Deep Space Nine had an unusual direct-to-syndication deal, whereby they would be included as first-run series as part of a syndication package local affiliates of the major national networks could bid on to fill gaps in their programming schedule, which would otherwise include stuff like game shows or reruns of popular series from past decades. For those outside of the US, in this country our national networks have local regional partners for every municipal area, and while they all get the network's primetime shows, stuff like local news and weather will be different station to station. Back in those days the syndicated shows were different too, which could lead to ...
Posted by: Phil Sandifer 2 months, 2 weeks ago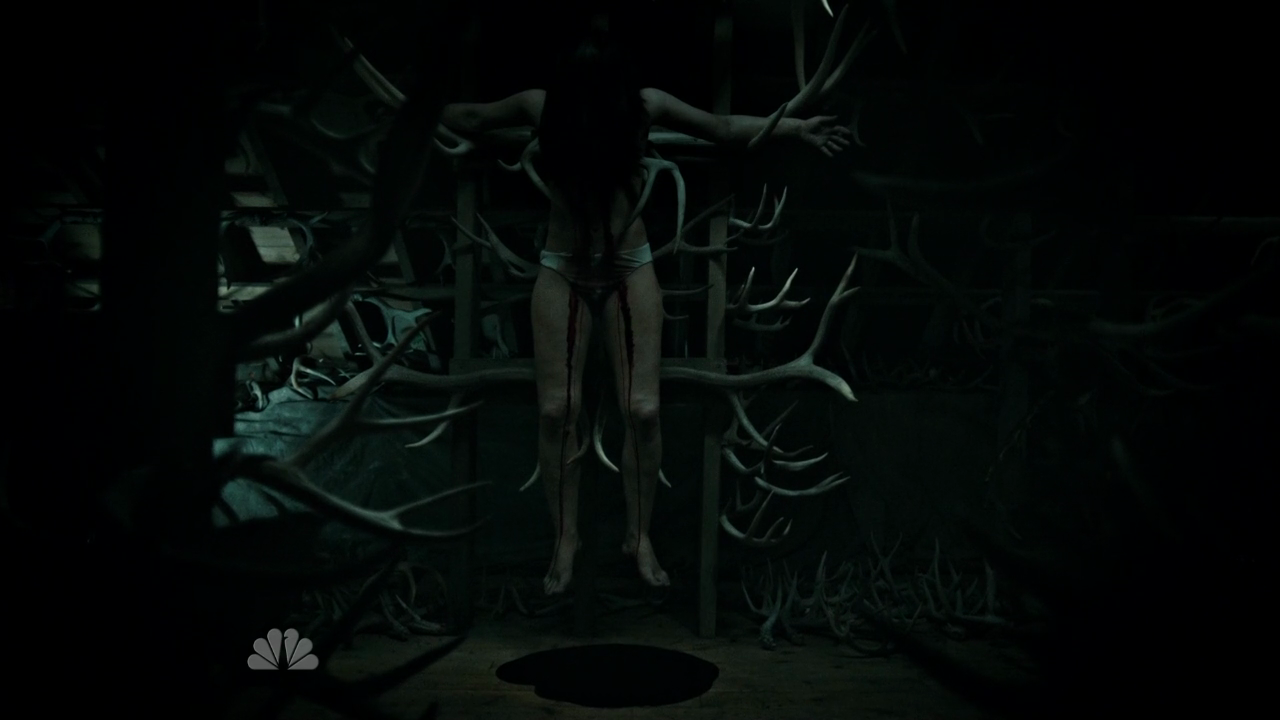 POTAGE: A thick soup, and a rather striking shift in the heartiness of courses that would probably destabilize a meal coming before egg and oyster courses. In this case, it flags the fact that this is an episode concerned entirely with the larger arc as opposed to with a killer-of-the-week.
WILL GRAHAM: I like you as a buffer. I also like the way you rattle Jack. He respects you too much to yell at you no matter how much he wants to.

ALANA BLOOM: And I take advantage of that.
For all the problems with her character (see next note), Alana is quickly established as intelligent and competent. But even here there's a certain drabness to her effectiveness, which stems at best from authorial fiat and at worst because he's unwilling to yell at a woman. And given Jack's relationships with other female characters, at worst is more likely. As for Alanna taking advantage, well, it's tough to identify when she does this as opposed to either going along with Jack or protesting ineffectually.
ALANA BLOOM: Brought you some clothes. Thought a change would feel good. I guessed your size. Anything you don't want keep the tags on. I'll return ...