Viewing posts tagged dalek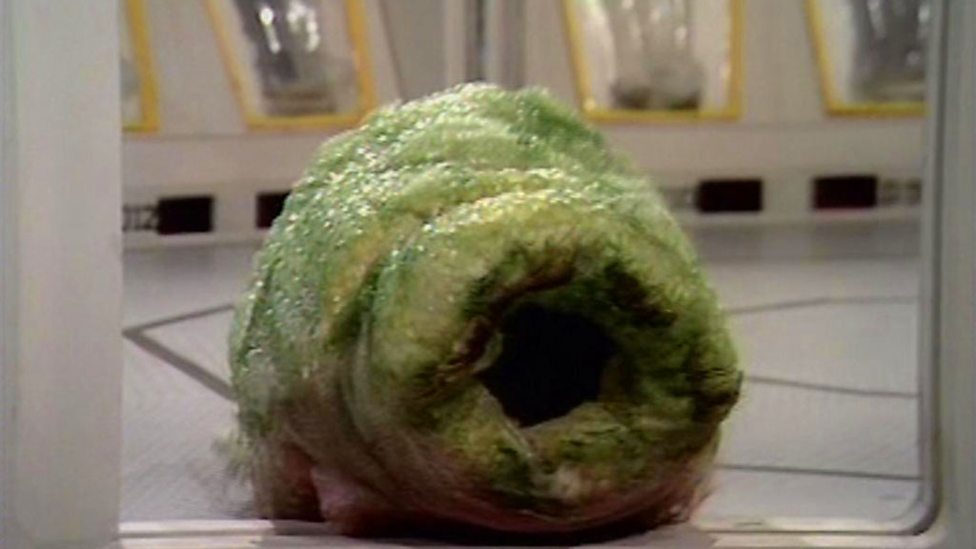 It's January 25th, 1975. Between now and February 15th, Edward Wilson and Robert McCullough will both die in attacks in Belfast, Clyde Hay will be the final viction of the Skid Row Slasher, a hundred and three civilians will be slaughtered by Ethiopian troops in Woki Duba, and two thousand and forty one will die in an earthquake in China. In addition, CEO of United Brands (formerly United Fruit) Eli M. Black will commit suicide shortly before it emerges that he paid a large bribe to the President of Honduras, P.G. Wodehouse will die of a heart attack in a hospital in Long Island, and Richard Ratsimandrava, the recently installed President of Madagascar, will be assassinated, sparking a civil war. Also, the world will slide ever closer to the eschaton, and The Ark in Space will air.
The Ark in Space marks the first time since The Daleks that Doctor Who has done an outright post-apocalyptic story, and the first time in which this happens on Earth, instead of on a Planet of the Convenient Metaphor People. Instead Doctor Who has entered the phase where it begins to fantasize about the end of the world. This fantasy ...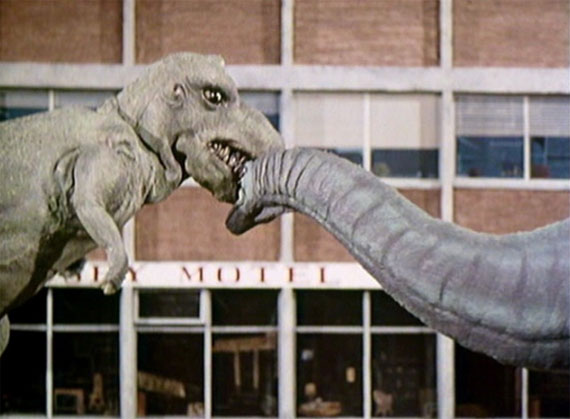 It's January 12th, 1974. Between now and February 16th, twelve people will die in an IRA bmombing of a coach bus on the M62, and a hundred and seventy three people will die in a fire in Sāo Paulo. The implementation of the three-day week will cause massive economic strain on the United Kingdom, which does not directly kill anybody, but is linked to large spikes in crime and mental illness. In addition, Batman creator Bill Finger will die of a heart attack and movie mogul Samuel Goldwyn will die of old age. Beyond that, the world moves ever closer to the eschaton and Invasion of the Dinosaurs airs on the BBC.
There are two key strands of thought in Invasion of the Dinosaurs, both of which come filtered through the oddities of Malcolm Hulke's politics. The first, as noted by Tat Wood in About Time, sees Hulke responding to The Green Death by offering his own take on the conspiracy-minded thriller within Doctor Who. Wood proceeds to suggest several antecedents for this, making a selective but nevertheless fairly broad accounting of the genre to show where Hulke might have been pulling in contrast to Sloman and Letts ...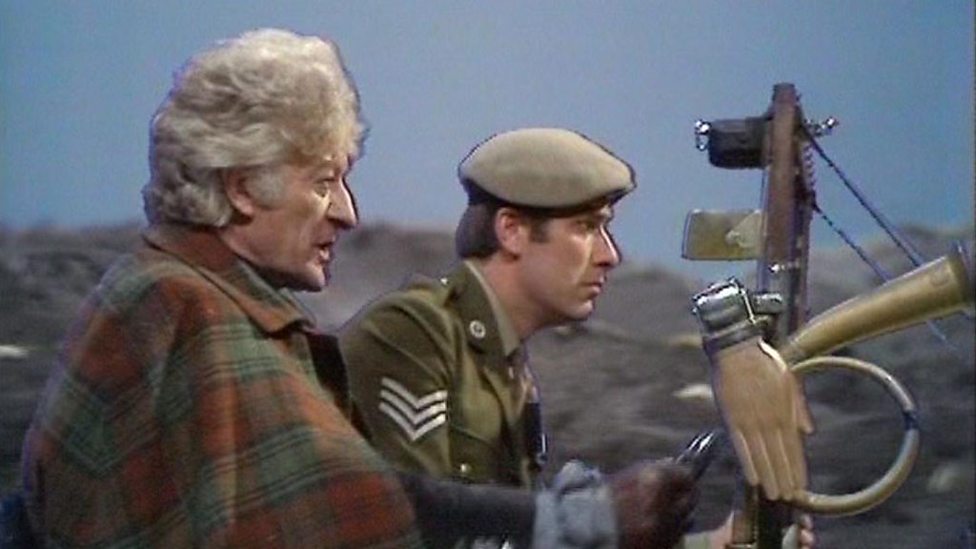 It's May 19th, 1973. Between now and June 23rd, forty-eight will die in a plane crash in India, six will die in a pair of IRA bombings in Coleraine, thirteen will die in Argentina when snipers open fire on protesters in the Ezeiza massacre, and six year old boy in Kingston upon Hull will die in the first fire of Peter Dinsdale's near decade-long spree of arson. This relatively sparse major death toll masks the steady progression of the world towards the eschaton. Also, The Green Death airs.
The Green Death offers a genuinely uncanny trick of perspective—like one of those lenticular images that shifts as you move in front of it. One second it's the most 1973 thing imaginable, a cornucopia of glam semiotics. The next it's a strangely contemporary thing, with concerns that have not aged a day. The obvious explanation for this is that very little has changed in forty-seven years—corporations continue to be killing the world according to the logic of a supposedly dispassionate algorithm. Sure, the climate crisis has edged out industrial waste and the sheer size of the computers has ratcheted downwards, but the basic concerns really are the same. We knew ...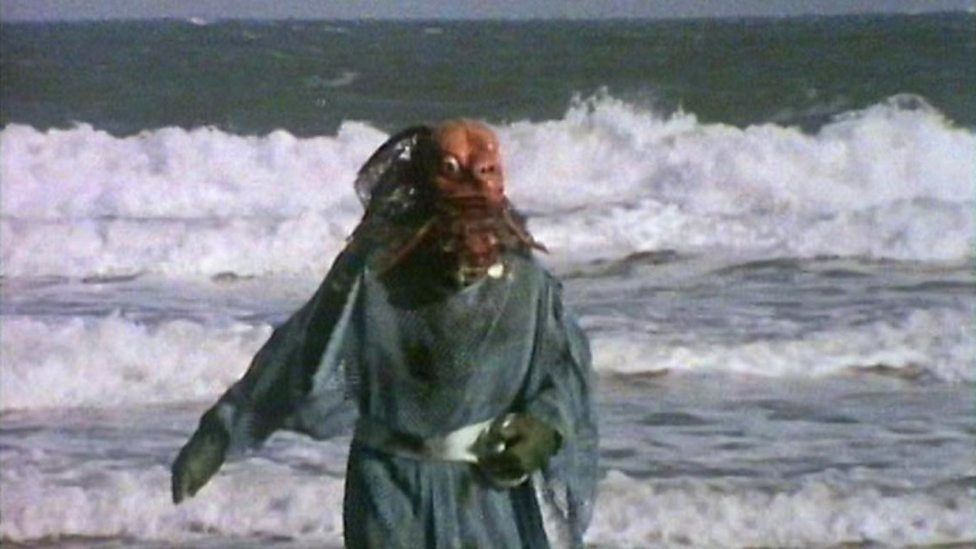 It's February 26th, 1972. Between now and April 1st, 125 will die in a coal sludge spill in West Virginia, 19 will die in an avalanche on Mount Fuji, and the Easter Offensive wll begin in the Vietnam War, lasting into Octoer and resulting in somewhere between fifty and a hundred thousand deaths. In addition, M.C. Escher will die in a hospital in the Netherlands, the world will inch ever closer to the eschaton, and The Sea Devils will air.
Within the innate conservatism of the Pertwee era, Malcolm Hulke remains one of the most interesting figures. At one point in his life, he was a member of the Communist Party, and while this membership at some point lapsed, he appears to have been a lifelong socialist and leftist. And yet the era of Doctor Who he's associated with is one of its most resolutely conservative. More to the point, his stories are not the ones that most challenge that tendency. Three of his Pertwee stories are earth-based military action pieces that trend away from the era's nominally progressive glam instincts. The other two are space-based stories displaying the most uncomplicated liberalism imaginable. The overall impression is of the ...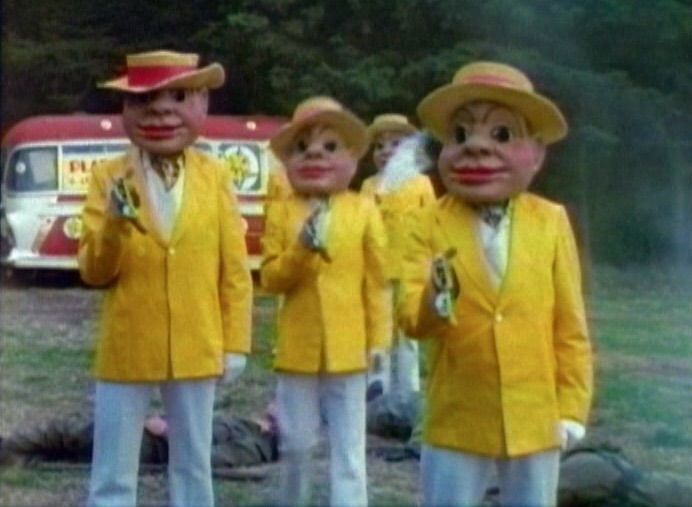 The rule, apparently, is that anyone talking seriously about this story has to start with Paul Cornell's 1993 review of it. I'm not entirely sure why this is the rule—presumably because Cornell is surely terribly embarrassed by the review now that he's firmly into the "everything is lovely, especially fandom and the Pertwee era, let's all just get along and support New Labour" phase of his career instead of the "actually doing anything worthwhile" one. Or perhaps just because, in spite of Cornell's latter day shame at having ever had interesting opinions, the review remains one of the most solid and important things ever said about the Pertwee era. It's not that Cornell is correct per se—his vituperative denunciations of the entire cast along with everyone else involved in the story is excessive, not least in his claim that there are only two competent actors in the era, which more than doubles the actual number, although he at least correctly identifies one of them. It's just that it's petty, mean-spirited, and therefore exactly what the era needs, culminating in the utterly savage kicker that Barry Letts and Terrence Dicks "exiled the Doctor to Earth and made him a Tory." ...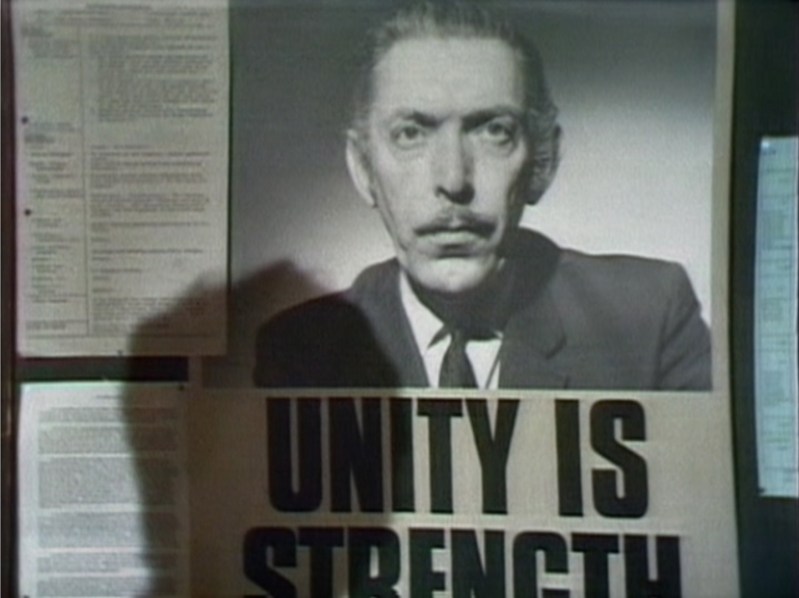 It's May 9th, 1970. Between now and June 20th, Henry Marrow will be killed in North Carolina in a racist hate crime, two will die when police fire into a crowd at a demonstration at Jackson State University, a fourteen-year old fan will die after being struck in the head by a foul ball at a Major League Baseball game, eleven will die in Israel in a Palestinian terrorist attack, six when a plane crashes into an Interstate Highway in Florida. In addition, E.M. Forster will die of a stroke, Abraham Maslow will die of a heart attack, and unnumbered people will die in the ongoing Vietnam War whilst the world slides ever closer to the eschaton. Also, Inferno airs.
With Inferno, Doctor Who proffers a startling sense of lucidity, presenting a world in which drilling for energy sources destroys the world. That it is allegorized through an over the top "they dug too deep" narrative is of course a hedge, but only in the sense of doing the bare minimum necessary to pass this off as children's entertainment. Within the pit of near universal awfulness that is Doctor Who fandom, this sense of apocalyptic frenzy is taken to ...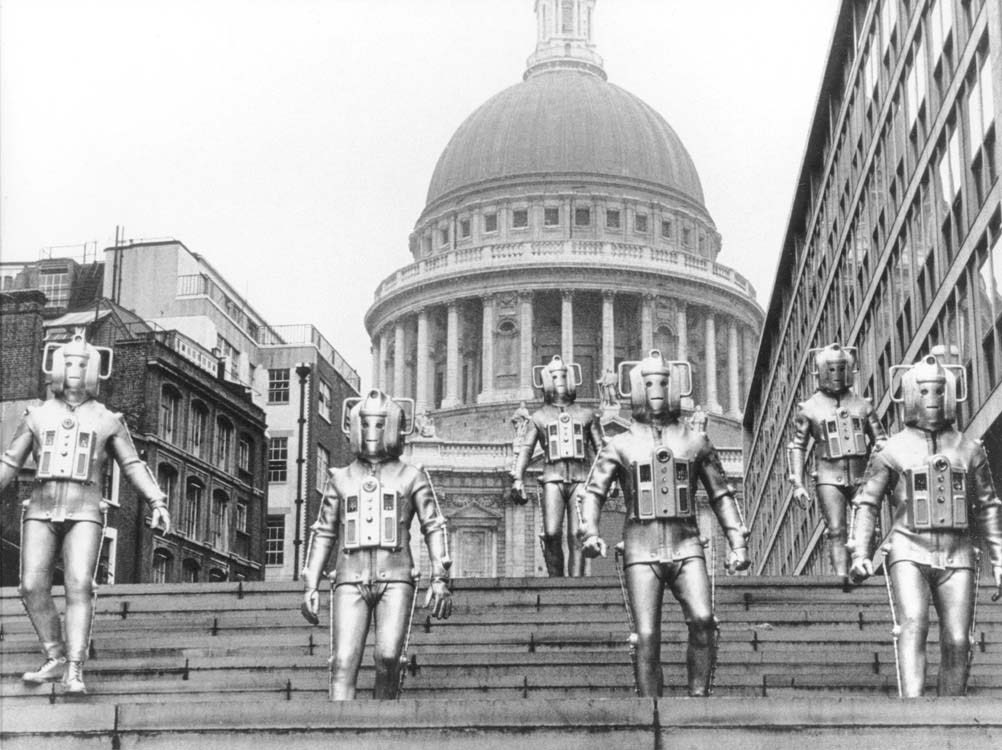 It's November 2nd, 1968. Between now and December 21st, a mine explosion will kill seventy-eight in West Virginia, twenty-two will die in a factory fire in Glasgow, two will be shot by the Zodiac Killer, and numerous people will die in the Vietnam War, including 374 civilians in Laos when the US Military targets a cave in the incorrect belief that it housed Viet Cong troops and not refugees. In addition, Upton Sinclair will die in a nursing home in New Jersey, Enid Blyton will die in a nursing home in London, and John Steinbeck will die of heart failure in New York. A flu pandemic rages, ultimately killing one million, and the world drifts ever-closer to the eschaton. Also, The Invasion airs.
Miles and Woods begin their elaborately judicious review of The Invasion—a document that manages to at no point actually indicate if they like the story—by noting the peculiarity of its title. This is the definite article, as the saying goes—not an invasion of Dinosaurs, Androids, Zygons, nor even of Daleks, but simply the invasion—a type specimen against which all others are to be recognized. Given this, any interpretation must start with the money shot—the Cybermen marching ...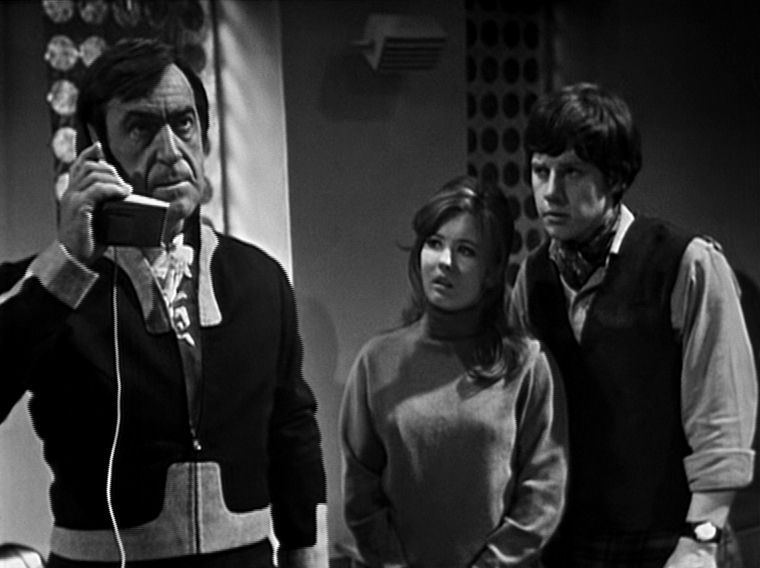 It's December 23rd, 1967. Between now and January 27th, thirteen people will die in England when a train collides with a truck that had stalled on the tracks, 380 will die in a Sicilian earthquake, and 121 will die in a pair of submarine crashes in the Mediterranean. In addition, Mike Casparak will die of liver failure fifteen days after being the first successful recipient of a human heart transplant in the United States, while Bill Masterton will die of a brain injury sustained during a National Hockey League game, and huge numbers will die in the still-continuing Vietnam War. Also the world will progress ever-closer to the eschaton, and The Enemy of the World airs.
The Enemy of the World is first and foremost a story about dictators. This is separate from being a story about dictatorship, which is the more usual way for science fiction to do this. There are tons of Doctor Who stories about dictatorship—it's the default shape of dystopias, after all. But The Enemy of the World is not ultimately interested in the shape of a dictatorship—indeed, a dictatorship never actually arises within its confines. It's not even particularly interested in the conditions out ...