Viewing posts tagged race
Posted by: Jack Graham 1 year, 5 months ago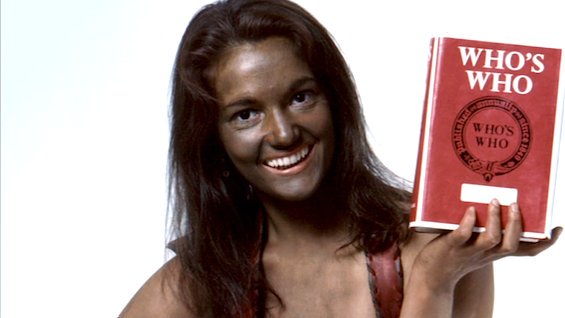 "There has never been a document of culture, which is not simultaneously one of barbarism. Not even Doctor Who."
- Walter Benjamin, 'On the Concept of History' (quoted from memory)
*
Where was I?
Oh yeah, it's unfair to pick on 'Talons of Weng-Chiang' for being racist because all Doctor Who is racist.
So what do I mean by that?
Well, I don't just mean that there are lots of stories in Doctor Who that contain implicit or explicit racist ideas, representations, or implications … though it does, and it might be worth going through some of them.
There's 'An Unearthly Child', for instance, which associates 'tribal' life with brutishness and savagery, and suggests that tribal people need to be taught concepts like friendship and cooperation by enlightened Western liberals from technologically advanced societies… as if, historically, enlightened Western liberals from technologically advanced societies haven't been the ones slaughtering tribal peoples. Native peoples, by the way, know what friendship and cooperation are. Sometimes better than us. And we are talking about native peoples in 'Unearthly'. Because of Europeans' historic encounters with native peoples as European imperialism and colonialism spread across the globe, we've come to associate the notion of ...
Posted by: Jack Graham 1 year, 5 months ago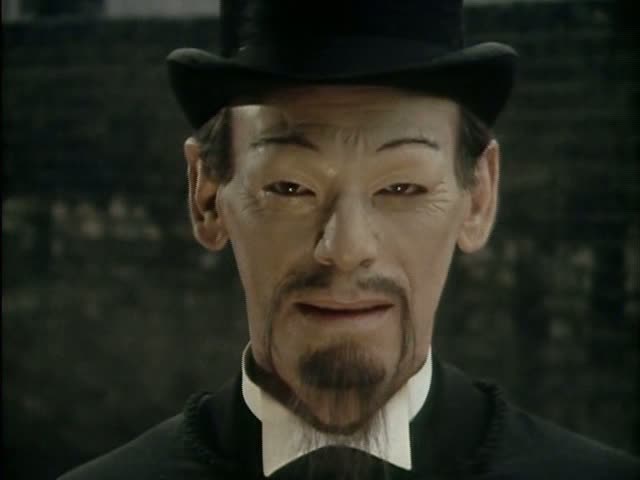 Thanks to the various people who looked over this and made suggestions, especially Holly. The mistakes are, of course, mine alone.
This post was originally going to have the alternative title 'Why I'm No Longer Talking to Doctor Who Fans About Race' but Andrew Rilstone got there before me, damn his eyes. Seriously, go read Andrew's post because it's excellent. Amongst other things, he looks directly at the arguments put forward in Marcus Hearn's Doctor Who Magazine editorial. Which is, of course, what started this.
*
We live in a strange world. I'm being told, on the one hand, that Jeremy Corbyn, the most consistently and committedly anti-racist MP in the Commons, is an antisemite, and, on the other, that 'Talons of Weng-Chiang', a story in which a Fu Manchu style villain - played by a white actor in rubber 'yellowface' - abducts white women with the help of a Tong of "opium sodden" Chinese cultists working out of Limehouse, isn't racist. You just know, don't you, that some professional Doctor Who hacks are convinced that Corbyn, if elected, would institute Britain's very own reenactment of the Final Solution, but will also quibble with you over whether or not Julius Silverstein ...
Posted by: Jack Graham 6 years ago
J.K. Rowling recently reignited the Potterite shipping-wars by saying that she should never have coupled Ron with Hermione.
Among the things she apparently
doesn't
regret putting into the world's most widely-read/seen Fantasy franchise of recent decades are the following:
Gold-obsessed Goblin bankers with big noses and a nigh-communistic inability to comprehend or respect 'human' notions of private property.
A race of willing slaves with brown skin, huge rolling eyes and 'pickaninny' speech patterns.
Giants who are born savage and thick, and who live in 'primitive' tribes.
Lest it be thought that I'm singling Rowling out for special snark, let me broaden this out immediately. The SF/Fantasy genre, as a whole, contains a discourse of race that represents a peculiarly insidious reflection of racial ideology. Race pervades these genres as a category. Tolkien's Middle Earth is full of different 'races'. The world of
Star Trek
is full of different 'races'. The world of
Doctor Who
is full of different 'races'. Just think how often we are assailed with 'races' in Fantasy that can be told apart by both physical characteristics (the blonde hair of the Thals, the crinkly ...
Posted by: Jack Graham 6 years, 3 months ago
"I know it sounds mad," says Martha, "but when the Doctor became human, he took the alien part of himself and he stored it inside the watch. It's not really a watch, it just looks like a watch."
"And 'alien' means 'not from abroad', I take it," enquires the frankly incredulous Joan.
"The man you call John Smith... he was born on another world."
"A different species."
"Yeah."
Joan is a sensible woman from 1913 and she's not having any of this nonsense.
"Then tell me," she presses, "in this fairy tale, who are you?"
"Just a friend. I'm not... I mean, you haven't got a rival, as much as I might... Just his friend."
"And human, I take it?"
She humouring the deranged girl. As John said earlier, it must be culture shock. Someone from a less developed culture trying and failing to understand the scientific romances of an ordinary school teacher... an ordinary school teacher, by the way, with whom she is far too familiar.
"Human," confirms Martha, "Don't worry. And more than that: I just don't follow him around. I'm training to be a doctor. Not an alien ...
Posted by: Jack Graham 6 years, 3 months ago
"The colonists shouldn't be here," says Dent. "My Corporation has been assigned the mineral rights on this planet. Our preliminary survey indicates a very rich concentration of duralinium. You know how the Earth needs that mineral."
"Earth, or your corporation's profits?" asks the Doctor.
Dent and his mining corporation will go on to prove that they will do literally anything, including mass murder, to obtain the duralinium they want.
"What's good for IMC is good for Earth," says Dent, echoing
a famous statement
once made in the real world. "There are one hundred thousand million people back on Earth and they desperately need all the minerals we can find."
"What those people need, my dear sir," asserts the Doctor, "are new worlds to live in like this one. Worlds where they can live like human beings, not battery hens."
What nobody mentions during this conversation, or during any of the conversations anybody has about the controversy, is the notion that no non-Uxarians might have the right to appropriate Uxarius. There are people already living there, you see. But those people don't count. They're "primitives".
This story is a reiteration of Western ...
Posted by: Jack Graham 6 years, 3 months ago
"Come in, won't you?" calls the Doctor, "I've been waiting to talk to you."
Koquillion answers the invitation.
"This used to be the Peoples' Hall of Judgement," remarks the Doctor, regarding the empty chamber sadly, "Fitting, in the present circumstances don't you think? Mr Bennett, may I remind you that masks and robes such as you are wearing are only used on absolutely ceremonial occasions, hmm?"
Koquillion removes his face. Bennett is beneath.
He explains that he is a murderer.
"I killed a crewmember on the spaceship to Astra. I was arrested. The ship crashed. My crime hadn't been radioed to Earth. I knew if I could get rid of the other crewmembers..."
"Get rid of the other crewmembers and blame their deaths on the Dido people, hmm?"
"When we crash landed, the inhabitants invited us all to a grand meeting. It was simple. I just arranged an explosive, using the ships armaments. The whole thing went up. All the inhabitants, the crew, the whole race."
"You destroyed a whole planet to save your own skin. You're insane."
"The girl didn't know I'd been arrested. When we get back to Earth ...
Posted by: Jack Graham 6 years, 3 months ago
Having devoured Harg, giant green squid monster Kroll is off to the settlement of the People of the Lakes, known to Harg's compatriots by the derogatory name of 'Swampies'.
Constructed from tropes and white liberal guilt, these green space Indians are still better than the blue ones in
Avatar
. They don't get their world back in the end (neither did the Cherokee) and don't get a white man as a leader.
"The Swampies most certainly do have some problems," chuckles Thawn - Company man, racist and boss of the Refinery.
"You know," muses his second-in-command Fenner, a cynical and cowardly man, "I don't particularly like the Swampies... but I can't say that I really hate them." He is just decent enough to be faintly disturbed by Thawn's open callousness.
Suddenly serious, Thawn says "Oh, I don't hate them Fenner. I just want them permanently removed. I spent many years persuading the Company to back this project, and now that we're on the verge of success I'm not going to be stopped by lily-livered sentimentalists wailing about the fate of a few primitive savages."
Thawn is lying, of ...
Posted by: Jack Graham 6 years, 3 months ago
John offers the Doctor some sugar for his tea. John is a black man with a Caribbean accent.
"Ah," says the Doctor ruminatively, regarding his sugarless tea, "A decision. Would it make any difference?"
"It would make your tea sweet," says John, humouring this strange customer.
"Yes, but beyond the confines of my tastebuds, would it make any difference?"
"Not really."
"But..."
John is suddenly strangely interested. "Yeah?" he prompts, wanting to hear more. (I used to think of John as a manifestation of the '
magical negro
' stereotype... but actually he's just an ordinary Londoner who meets a magical Scotsman. As such he's one of the better examples of the Cartmel era representing black people. Sadly, those years often saw black men cast simply because the character was a rapper or a blues musician.)
"What if I could control people's tastebuds?" suggests the Doctor, "What if I decided that no one would take sugar? That'd make a difference to those who sell the sugar and those who cut the cane."
One person making a little decision doesn't change much. Lots and lots of people making lots and lots of ...