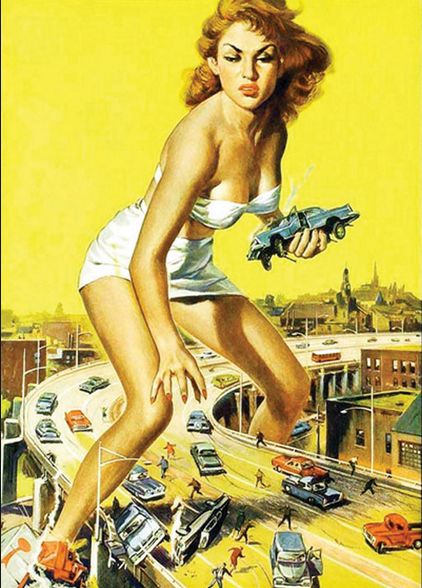 Okay, the podcast isn't literally fifty feet. Because we don't use spools of magnetic tape for recording anymore. We use computers. And so trying to measure a podcast as such would be ludicrous.
What's not ludicrous is the podcast itself, Giant Woman, the second in what's shaping up to be an ongoing series with Shana and Jane talking about Steven Universe. You can get the podcast here.
By the way, we are planning to go to Virgina Beach next year (yes, I really like to plan things out in advance) for the Beach City Con, a Steven Universe convention in Beach City. The kickstarter for it is already funded, but of course the more that's pledge the more awesome the con will be! Check it out here.
Finally, for those listening to the podcast, I forgot to mention that the theme song itself indicates that a "spiritual" approach wouldn't be inappropriate for intepreting the show. After all, "That's why the people of this world… believe in…"
…believe in giant women! Because giant women are awesome. Literally!
#BelieveInSteven