CW: rape, sexual assault, violence against women, transphobia, and homophobia. This chapter contains multiple NSFW images.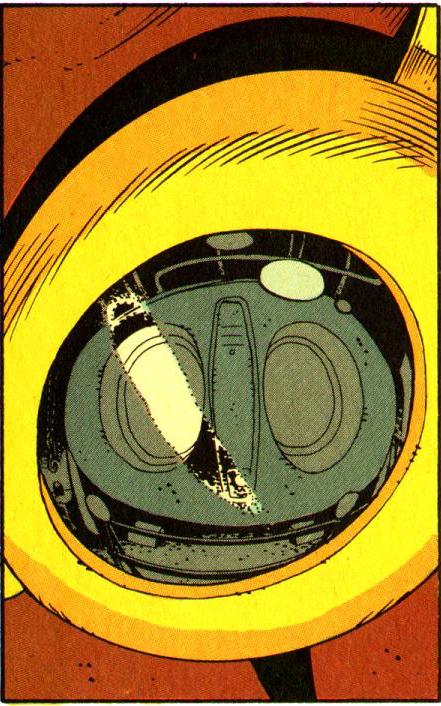 There is, however, another important sense in which Rorschach represents a myopia within Watchmen and, more broadly, Moore's larger artistic vision. As mentioned, a crucial part of Rorschach's psychology is his tortured relationship with sexuality. Sex is a major theme of both Watchmen and Moore's career, and one that he has much of value to say about, but there is something unseemly about the directness with which Rorschach's disgust with sex is pathologized, not least because it's a character trait inherited from his underlying relationship with the apparently asexual Steve Ditko. More broadly, there is something oversimplified and unsatisfying in Moore's approach to sexuality—a flaw intimately connected to his persistent inadequacy on the subject of sexual assault. This would be a relatively minor issue were it not for the awkward fact that the relationship between superheroes and sexuality is one of the comic's major themes.

The theme of sex within Watchmen ignites in the seventh issue, "A Brother to Dragons," which forms, along with "The Abyss Gazes Also," a symmetrical axis at the center of the series. Watchmen can be divided into two types of issues: ensemble pieces that feature a large cross-section of the cast, and character-focused issues that provide backgrounds and meditations on individual heroes. The first half of the book alternates between these two types, with "At Midnight, All the Agents," "The Judge of All the Earth," and "Fearful Symmetry" jumping among multiple points of view while "Absent Friends," "Watchmaker," and "The Abyss Gazes Also" focus on the Comedian, Dr. Manhattan, and Rorschach respectively. The second half also alternates back and forth, but here it is the odd-numbered issues that are character-focused, looking at Ozymandias, Silk Spectre, and, in "A Brother To Dragons," Night Owl.
But structurally forcing the direct comparison to "The Abyss Gazes Also" does few (indeed no) favors to "A Brother To Dragons." For all that "The Abyss Gazes Also" overplays its hand, it is at least a comic in which things happen in subtext, requiring the reader to work through the twin unreliable narrators of Malcolm Long and Rorschach. "A Brother to Dragons," on the other hand, is aggressively straightforward, dropping its thematic points squarely into the dialogue to make absolutely sure nothing is missed. Its plot is simplistic and linear, with only one sequence of any significant formal complexity, and even that's pretty up front about its meaning. Basically, Dan explains his backstory to Laurie as they meander around his basement. They go upstairs, watch some television, and have unsatisfying sex because Dan can't get it up. Then Dan has a dream about being vaporized in an atomic blast, after which he and Laurie return to the basement and he talks about how the threat of looming nuclear war makes him feel impotent. They decide to go out for a bit of superheroics, rescue people from a tenement fire, and then have more successful sex, which is explicitly acknowledged to have been better because they did it in costume, after which Dan proposes breaking Rorschach out of prison in the first actual forward motion of the plot since the end of "Fearful Symmetry."…