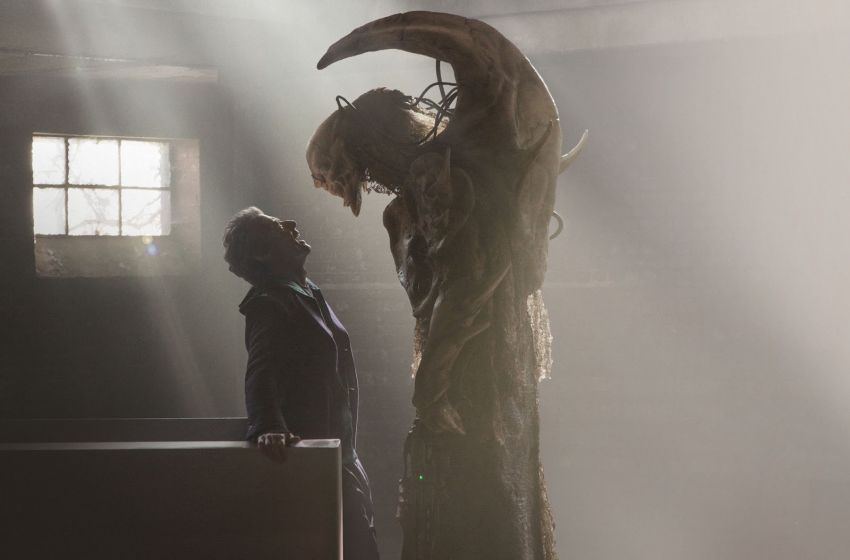 Well, that's what I get for getting my hopes up about a Whithouse story I suppose. This was just crap. Unambitious, unimaginative, uninteresting crap made at best semi-competently. By some margin the worst episode of the Capaldi era, and saved from being Whithouse's worst script only by the fact that A Town Called Mercy is appreciably worse. Maybe. I'm not even sure. God this was shit.
Where do I even start? The beginning, I suppose – the tediously overlong description of the bootstrap paradox, which, let's recall, was basically the resolution to the entire Madame Kovarian saga back in Time of the Doctor where it was considered simple enough to just dash off in a line of dialogue. Or, for that matter, the setup of Blink, which managed to make its entire length without having to go out of its way to explain its plot resolution in the abstract before doing it. But now, apparently, time-wime is something that has to be explained in advance of its invocation in what has to be the single least suspense-laden cold open in series history.
But it's not as though things start looking up afterwards. I remarked in last week's podcast that Whithouse's stories have an unfortunate tendency to collapse into "x in a y" formulations, but never before has he managed anything quite so spectacularly pointless as the inexplicably empty fake Russian village. I can only assume it was selected because someone realized that an abandoned generic village and an underwater base almost completely lacking in interesting visual design was going to add up to the least visually engaging episode ever and so decided to throw some Soviet propaganda posters around. Because why not.
At least O'Donnell finally gets some interesting characterization and background after being neglected for most of the first episode. Oh wait, it's just so she can be fridged to provide angst for the story's most pointless character, not that this angst translates into Bennet actually doing anything in the entire story. I mean, aside from the obligatory "scold the Doctor for being callous" scene, because evidently Whithouse really can't go a story without hitting that note. Actually, he doubles down by doing the exact same thing with Clara, which is even more depressing given that it's the first thing Clara's actually been given to do since she figured out where the Doctor was for Missy, such that Whithouse's autopilot setting actually qualifies as interesting for her in context.
Then, for good measure, the O'Donnell/Bennet "relationship out of nowhere" move only exists to set up the equally out of nowhere Cass/Lund relationship at the end. Because apparently Cass's emotional investment in her interpreter can only be explained by a desire to fuck him and not just by the fact that, you know, they're longtime friends and colleagues. (I don't know nearly enough about the deaf community to know whether falling in love with one's interpreter is a stereotype, although it seems so obvious and uncreative a move that the only way it would fail to be a stereotype is due to insufficient deaf representation in the first place.)
Meanwhile, among the non-human characters, Paul Kaye gets a single scene in which he gets to actually act, and he spends it doing jokes already done by David Walliams a few years ago, which is one of the more staggering misuses of an actor in recent memory. At least the bizarrely brief appearance of Ben Crompton last season was genuinely brief – the sort of thing where you go "oh, he only had a day or two free, OK then." But Paul Kaye is actually all over these two episodes; it's just that he's mostly a mute ghost. He's plenty menacing, sure, but it's a bizarre way to use one of the best comedic actors going right now.
And then there's the Fisher King. It's not that I mind giving a monster that epic and audacious a name; quite the contrary, I love the idea of the Doctor fighting the Fisher King. What I'm somewhat less enamored with is the Fisher King being a fairly generic alien of such vast power that he can conquer the Tivolians. With a costume design that looks like someone thought "I wonder if the Vervoids would still look like massive walking vaginas if they were skeletons?" As it happens, yes. Yes they do.
Shall we move on to the plot? For instance, what's the point of the Doctor crossing his own timestream? Were things just underrunning? Because it contributes nothing to the plot. Also, perhaps having the Doctor try to call Clara again after making such a fuss over her keeping her phone would have been good? Just how was the Fisher King making the ghosts? (This being, after all, something the Doctor fixates on at the start of the story.) And perhaps most importantly, has there ever been a resolution as lame as "the ghost was a hologram controlled by the sonic sunglasses magically waking up and hacking the base computers at exactly the right moment?"
A flop was always going to be a risk after Under the Lake, which liking required a sort of zealous decision to go "this is clever, not inept." In some ways, this was the inevitable result. And for all that this review has been, basically, an unceasing torrent of abuse heaped upon the episode, it probably doesn't even deserve that, except inasmuch as a review has to have something, and I can't quite capture the vague sensation of wishing this were over so I could go grab dinner in text, so anger will have to do.
Part of the problem is actually an old problem inherited from two-parters in the Davison era, only stretched to forty-five minute episodes. Basically, given that the formula for a two-parter is "the game-changing cliffhanger and starting the second part from a new premise" these days, there's the same problem that, say,

Black Orchid

had whereby the entire story is structured around putting the transition at a particular point. Almost everything about this would have been improved if the two-time setting had been introduced at about 25 minutes instead of 45. The only problem is that the thing that wouldn't have been improved is transmitting it over two weeks on BBC One.

Jack, on Twitter this morning, referred to the first chunk of

Under the Lake

as "visual Big Finish." I think that's an excellent way to criticize the whole thing, really.

The idea that what the Fisher King was doing to make ghosts was a greater offense than breaking the fabric of time is… curious (although ultimately part of the Doctor's deception I suppose). Unless the show means to be investing very seriously in the notion of a soul that can meaningfully be wronged this would seem to be no different than Cybermen in terms of denying people their deaths.

I am starting to think that the two-parters idea might end up having backfired. Although I admit I'm terribly curious how this dramatically split timeframe Maisie Williams duo is going to work. But of course, that's largely because it doesn't seem to be a normative two-parter.

In any case, with this episode gone I can finally smile and be terribly excited about the rest of the season, so that's nice.
Funny Quote From Someone Posting In The #moffat hate Tag on Tumblr
"Before the Flood was pretty bloody great. A completed narrative!!! With explanations!!!!"
Episode Ranking
Under the Lake

The Magician's Apprentice

The Witch's Familiar

Before the Flood
Story Ranking
The Magician's Apprentice/The Witch's Familiar

Under the Lake/Before the Flood