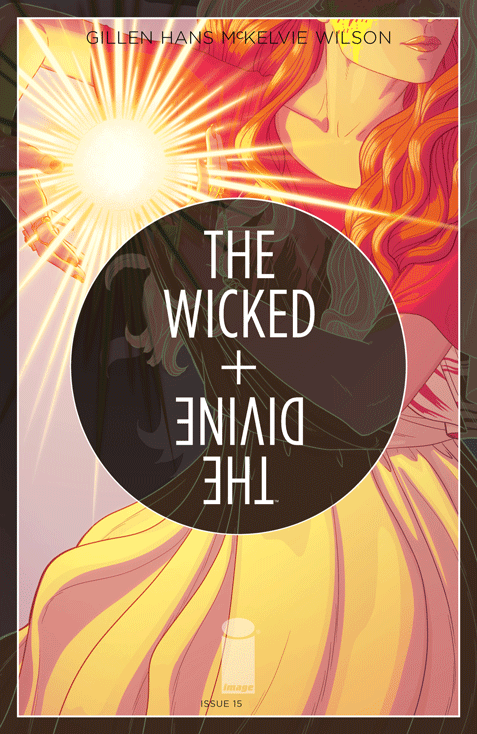 You know the drill.
The Uncanny Avengers #1
Man, this was a disappointment; I decided I'd pick it up on the strength of the preview story in Avengers #0 and how much I liked the last two things Duggan wrote. But this hide-the-ball nonsesnse is just tedious, especially when we get down to the obvious "nobody is really explaining the mutant status quo post-Secret Wars" problem. The first half of the book is a reasonably fun team fight, but it loses momentum at the halfway point, and the couple pages at the end introducing the nominal threat of the arc just fail to take root. Very meh.
A-Force #5
Dragged down by the weight of Secret Wars at this point, this is a perfectly fun issue with some great individual moments that nevertheless ends as a tease for an ongoing series with a still hazily defined premise. I liked it well enough, but I'm hard-pressed to see why launching this during Secret Wars was a good idea. Also finding it hard to be that invested in the character we're apparently calling Singularity.
Spider-Gwen #1
Another one sandbagged a bit by Secret Wars, the abrupt stop and restart of this book did no favors for its momentum and drive. It picks up pretty well, but I'm finding it hard to invest in its alternate reality; the supporting cast just doesn't really pop for me. Fun, and I'll stick with it a bit longer, but no real passion for this.
The New Avengers #1
A fun debut; this is a solidly engaging team book that picks up one of the more promising and less developed themes in Hickman's Avengers run and takes it in the sort of oddball and grandiose direction only Al Ewing can. Squirrel Girl and White Tiger end up having the most idiosyncratically wonderful double act in recent memory, and the mix of comedy and weird horror this book stirkes is properly delightful. Looking forward to seeing where this goes.
Guardians of the Galaxy #1
This does a good job of picking up where it left off before Secret Wars, changing just enough to be interesting and making a reasonable explanation of all of its changes up front. Kitty Pryde as the new Star Lord is as delightful as you'd hope, the Thing is an excellent addition to the book, and this cheerily gets on with the business of being Bendis's Guardians of the Galaxy, a take I basically like. Right.
The Wicked and the Divine #15
An odd issue; Gillen talks in the backmatter about it starting a new mini-arc within the larger Commercial Suicide arc, and there's definitely quite a tone shift, but it's not quite clear where we're going yet, and this issue sort of wanders off as it goes on. The Amaterasu/Urdr throwdown is quite good, and I love what Gillen is doing with Cassandra's strange mix of being right and wrong; the back cover quote of "you're doing this wrong" is so very, very projectiony of her, but then the ending of the book just sort of rushes up out of nowhere, and the one-page backup ends up being more interesting in its implications than the main story. Lovely, lovely Stephanie Hans art, though; she manages to capture McKelvie's distinctive facial structures so that all the characters still feel like McKelvie designs, but Hans's take makes them weird shadow versions of the normal ones. 
Ms. Marvel #19
One of the last books of Old Old Marvel, and man, it's strange to be buying books from three separate Marvel universes in a single week. Strange and probably the wrong call, line-wise. It says nothing good that my favorite of the lot is the one that's the oldest version of the Marvel Universe, but it's not like I don't think the relaunched Ms. Marvel is going to be brilliant. This handles the Last Days premise well, with some great character moments throughout. Love the final rooftop scene, and Kamala and her mother at the outset.
Sex Criminals #13
One of those issues that's mostly flashback introducing another character; and I'll admit the overall cast of this book is getting a bit unwieldy for me. But I quite like this character, and it's satisfying to see an asexual character get integrated successfully into Sex Criminals. It feels like an important moment, both in terms of representation and in terms of the book's overall worldview. 
Phonogram: The Immaterial Girl #3
This really kicks into higher gear here. I love the grimoire section at the beginning, unsurprisingly, and I'd forgotten the wonderful oddness of Indie Dave as a character. Phonogram has always been about the big critical statement as an aesthetic object, and this is really feeling like its most definitive version, with the two Emilies being a terribly good way to talk about that ambivalence and ambiguity. The backup feature is also a proper hoot.