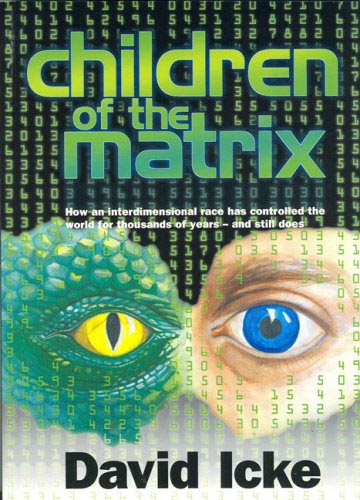 For the third of our series of Neoreaction a Basilisk (currently available on Kickstarter) podcasts I'm joined by Sam Keeper of the thoroughly phenomenal site Storming the Ivory Tower for a conversation that talks a lot about the structural aspects of the book, as well as my secret traumatic origin story that explains my weird obsession with the alt-right. It's an absolute blast of a podcast, as you'd expect from someone as brilliant as Sam (and seriously, Sam is one of the best and smartest voices in the quasi-academic pop culture blogging circuit right now).
That's for download right here.
The Kickstarter also hit $9000 last night, which means that "The Blind All-Seeing Eye of Gamergate" will be going up on the blog when I finish writing it, and that the next stretch goal is "Lizard People, Dear Reader." Which is another essay I've not thought too much about, but I promised that if we hit $9k yesterday I'd offer some disorganized thoughts about it, so here goes.
The basic topic is something I've wanted to play with for a while, just because I've always had a soft spot for weird Illuminati conspiracy theories. And the lizard people conspiracy theories are some of the best. I mean, how can you not love theories that say the world is secretly run by lizard people? But although the piece will start with lizard people, it's really my big conspiracy theories essay, which just feels like a natural fit for a book about eschatology.
In a lot of ways it's easiest to talk about what I don't want to do. I'm still going back and forth over how much Robert Anton Wilson to put in. Wilson's fantastic and obviously a huge touchstone for this sort of thing, but he's such a huge touchstone that he feels almost overdone. I also did a fun little bit on the Illuminatus Trilogy in TARDIS Eruditorum Volume 4, so I'm loathe to go back. So yeah, I think I just talked myself out of Wilson.
Another thing I want to avoid is duplicating "The Blind All-Seeing Eye of Gamergate," which is about a particular kind of paranoia and dodgy reasoning that you can certainly find in lizard people conspiracy theories. So not an essay that's based on close-reading David Icke, and certainly not a debunking type essay. I also don't want to get into "what does it all mean," not least because the answer tends to just be "it's antisemitism with the serial numbers filed off."
So that's the obvious angles to avoid. As for what I do want to do… since the Kickstarter began, I've found myself mindful of the way in which Glycon is kind of a tangible absence in the text. I mean, here I am talking about serpents and philosophical horror and I don't have any Glycon. And part of that is just that I wanted to talk about new stuff in Neoreaction a Basilisk, but the omission grates. I'm tempted to try to make an opposition between lizard people and Glycon – two very different models for how reptiles secretly control the world. And that might tie in with one of the things that's always interested me about this sort of conspiracy theory, which is the way in which it posits the major action of the Illuminati as signalling its existence via symbols hidden in pop music and the like, as opposed to actually ruling.
Which gets at one interesting angle in, and one that is a fundamental problem for any conspiracy theory, which is that any secret masters in charge of the world have to be said to be doing an absolutely shit job of it. Which Moore becomes a good angle in for, due to his "the world is rudderless" observation in the wake of "Brought to Light." So probably, unless I completely change my mind, it'll end up being an essay on the basic idea of "running the world" that talks about snakes and lizards a lot.
Possible opening: "David Icke's claim that the world was run by a cabal of extra-dimensional lizard people is, of course, ridiculous. But as anyone who's seen the inside of a department meeting can tell you, it's still more plausible than the idea that academia runs the world, so let's go with it."
So if that's a thing you want to read the next sentence of and you haven't backed the Kickstarter yet, well, get to it.