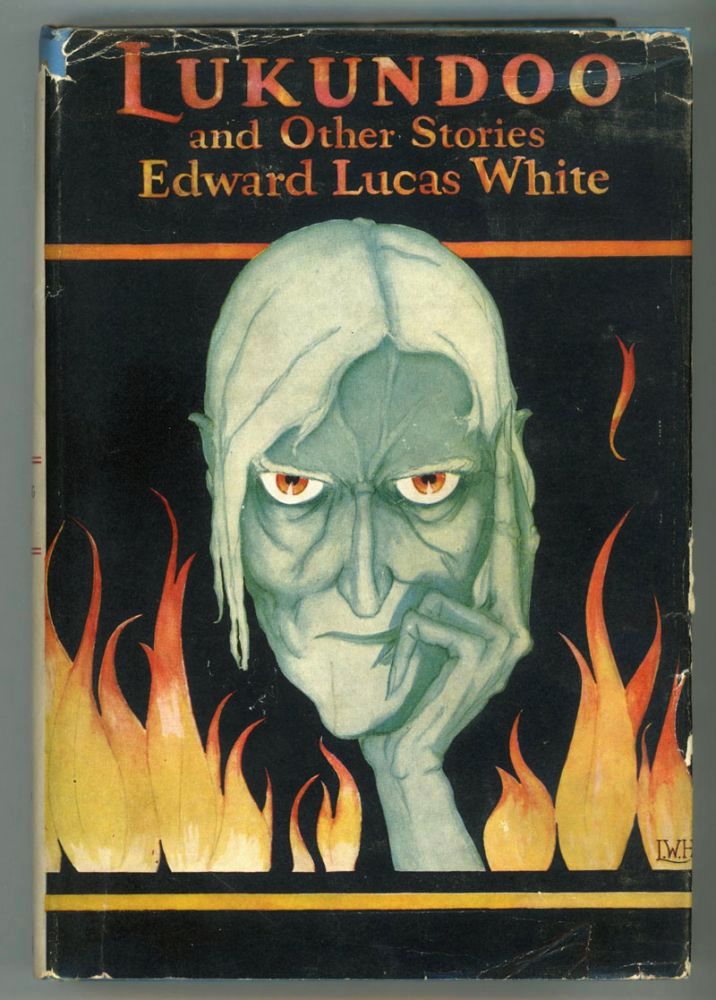 If you'd like to hear me read a Weird tale, click here and you'll be able to download my reading of Edward Lucas White's 'Lukundoo'. See below for some background.

*
'Lukundoo', though originally written in 1907, wasn't published until 1925, when it was accepted by Weird Tales. A very appropriate place for it to first erupt.
A best-selling author of historical novels in his day, the writer of 'Lukundoo', Edward Lucas White, started out writing uncanny stories. He is largely forgotten now – except for 'Lukundoo', the finest of those uncanny stories, and a classic of Weird fiction. And even 'Lukundoo' increasingly fades from our cultural memory. It was once a frequently anthologised tale, and thus widely read. But the ghost story anthologies which kept it alive – once a crucial rite in the childhoods and youths of many people – have long been in decline.
It will be a shame if 'Lukundoo' vanished into the interior. It needs to be resurrected and theorised in the same way that many of Lovecraft's tales have been. It stands the comparison. But it should also be better known by the general reader. It is a very good myth to think with – even if doing so is far from a comfortable experience. It is a startling tale, beneath the somewhat conventional genre trappings it wears like bandages to cover its dirty secrets. It is queasy, febrile, hypnotic, disturbing, suggestive.
'Lukundoo' is also, without a doubt, profoundly racist. Consider that a warning, and please heed it if you need to. But – like Conrad's Heart of Darkness, written less than a decade earlier – it is profoundly racist because it is a profound examination of the psychology of colonialism, written from the anxious viewpoint of the colonialist. It has nothing to say to us about the colonial subjects – beyond its assumption of their inhumanity. Indeed, as in Heart of Darkness, such subjects are not subjects at all – at least not in the normal sense – but rather objects. Objects of fear and loathing. But 'Lukundoo' has interesting things to say about where such fear and loathing really comes from, and what it means. It says more than it knows, because it knows more than it wants to. China Miéville once described 'Lukundoo' as "the most unbelievably acute fiction of colonial anxiety – using monsters – I've ever read, and all the more remarkable because… I do not think [White] knew he was doing it at all". That 'Lukundoo' says far more to us than it is conscious of, is, of course, a large part of its unique, sickly, feverish power.
But I'm not going to tell you what 'Lukundoo' is about. I hope you'll listen to me read it and make up your own mind. Alternatively, you can skip the experience of hearing me indulge my frustrated actor fantasies and just read it yourself,here. I hope you enjoy it. But I hope you'll ponder it too. I submit that 'Lukundoo' has a great deal to say to us today. We are not, today, innocent of horror arising from the skin.