Here's a bit of a swerve for you. My awesome husband Penn Wiggins is a visual artist, and we've finally gotten around to collaborating on our first comic. Because I am me, I took Alan Moore's advice that you should start by doing short stories such as the Tharg's Future Shocks feature of 2000 AD extremely literally, mashing it up with Penn's stated desire to draw faeries and sea witches to get, well… this astoundingly goofy piece of fun.
This site isn't particularly geared for comics, so while you can click on all of the images below to expand them, my recommendation would be to head over to Penn's site, where he's actually got it configured to be easily readable. Or you can just download it, in either PDF format or CBZ format.
We're already at work on our follow-up effort, which is… also extremely silly.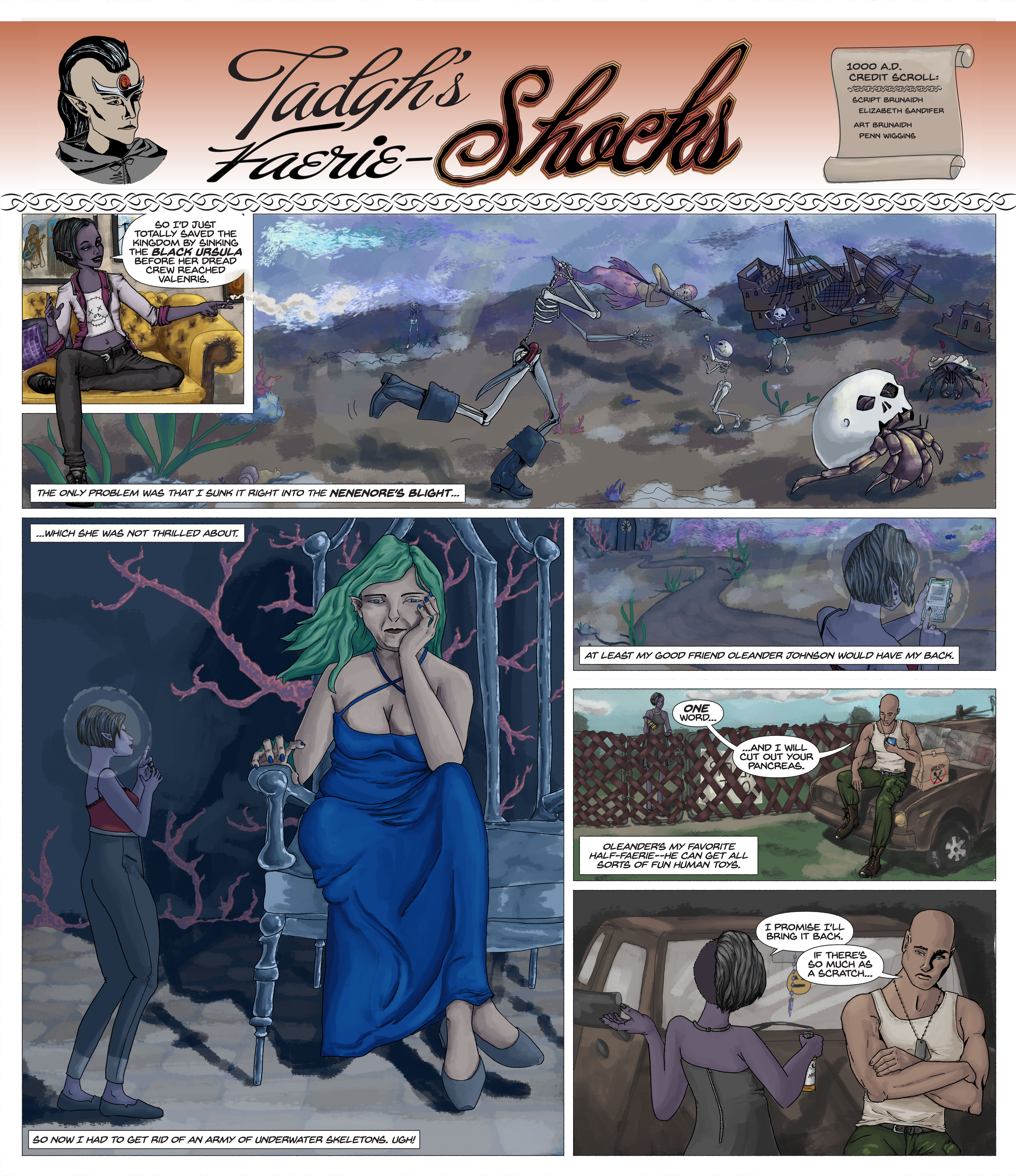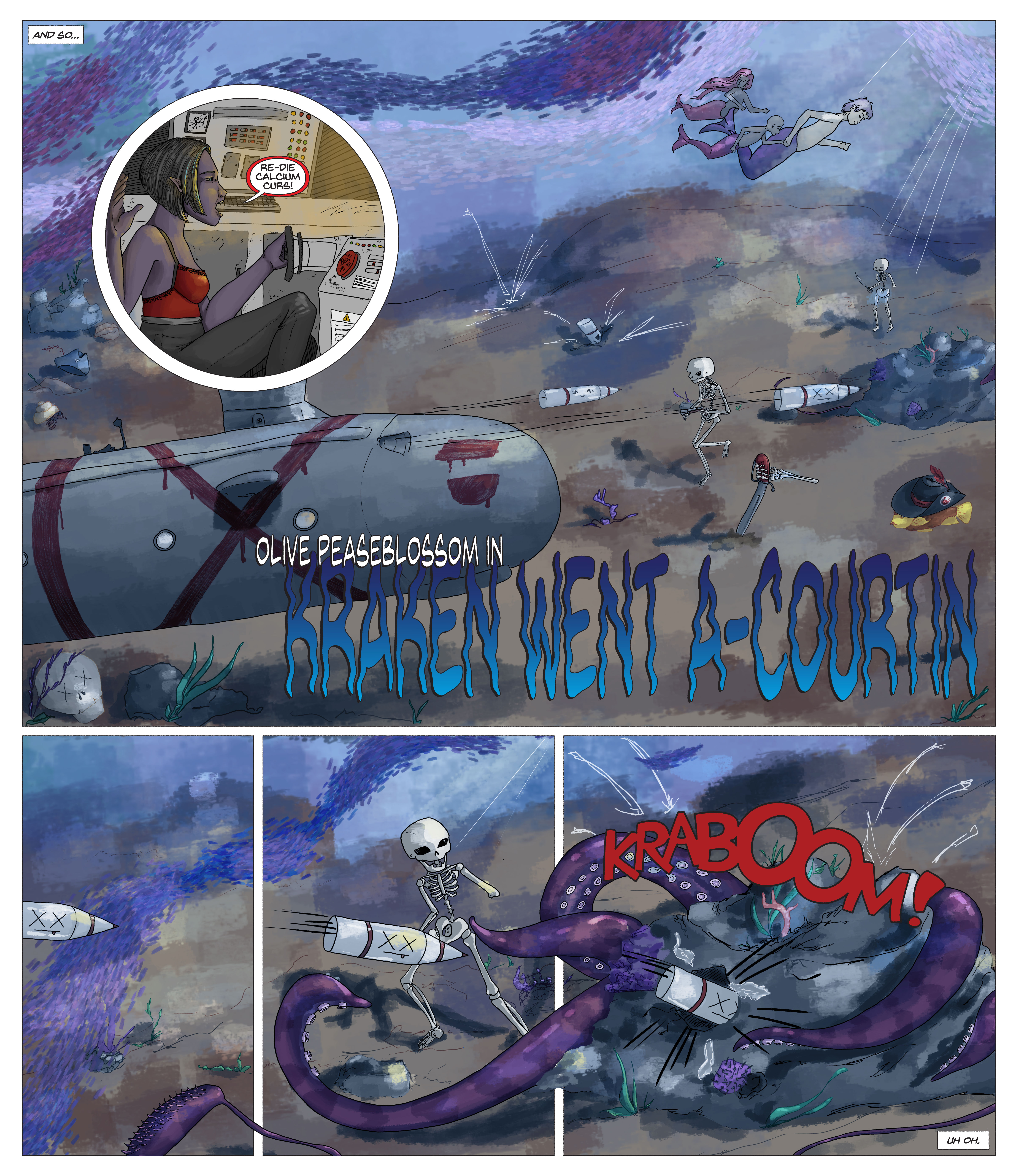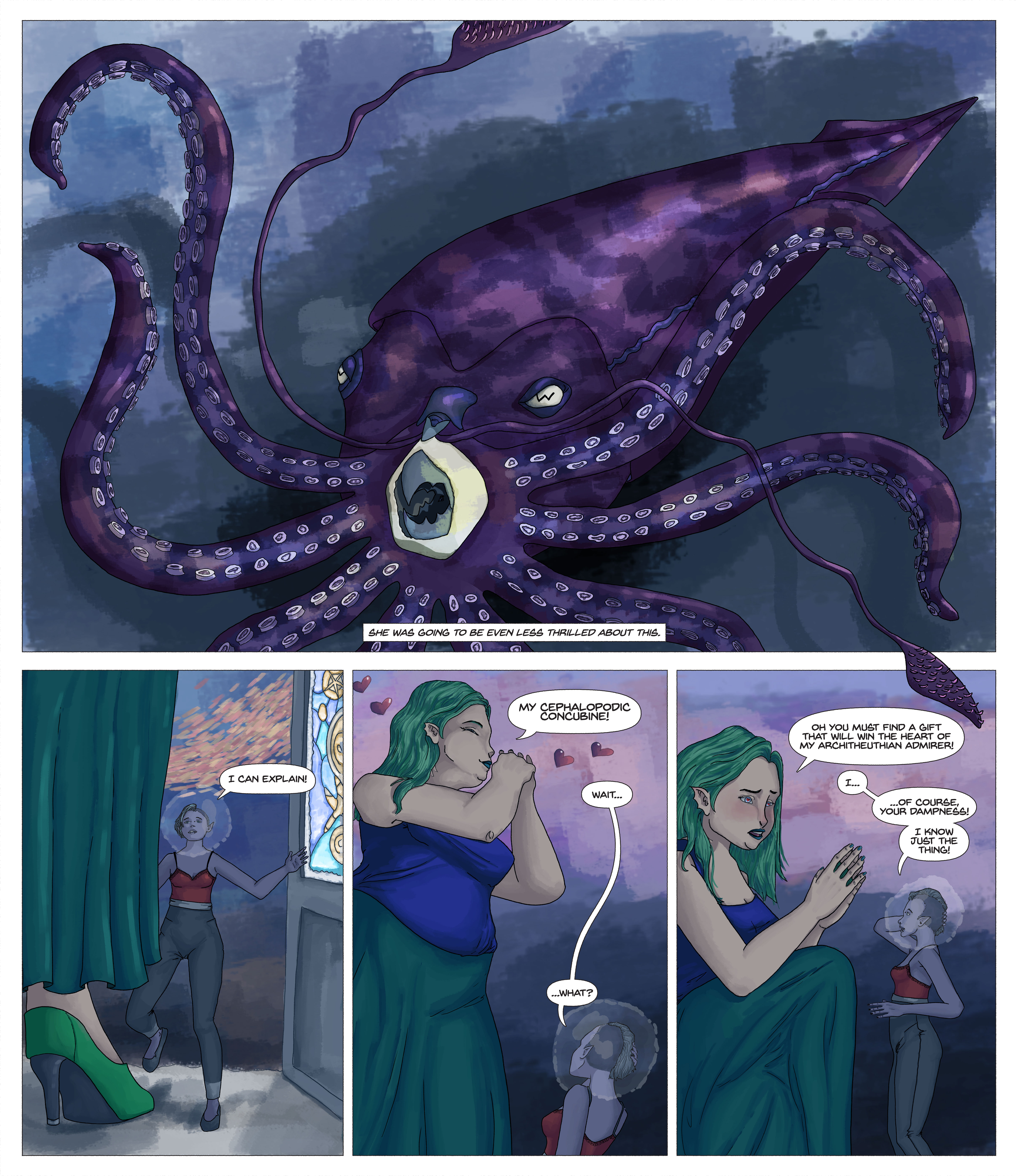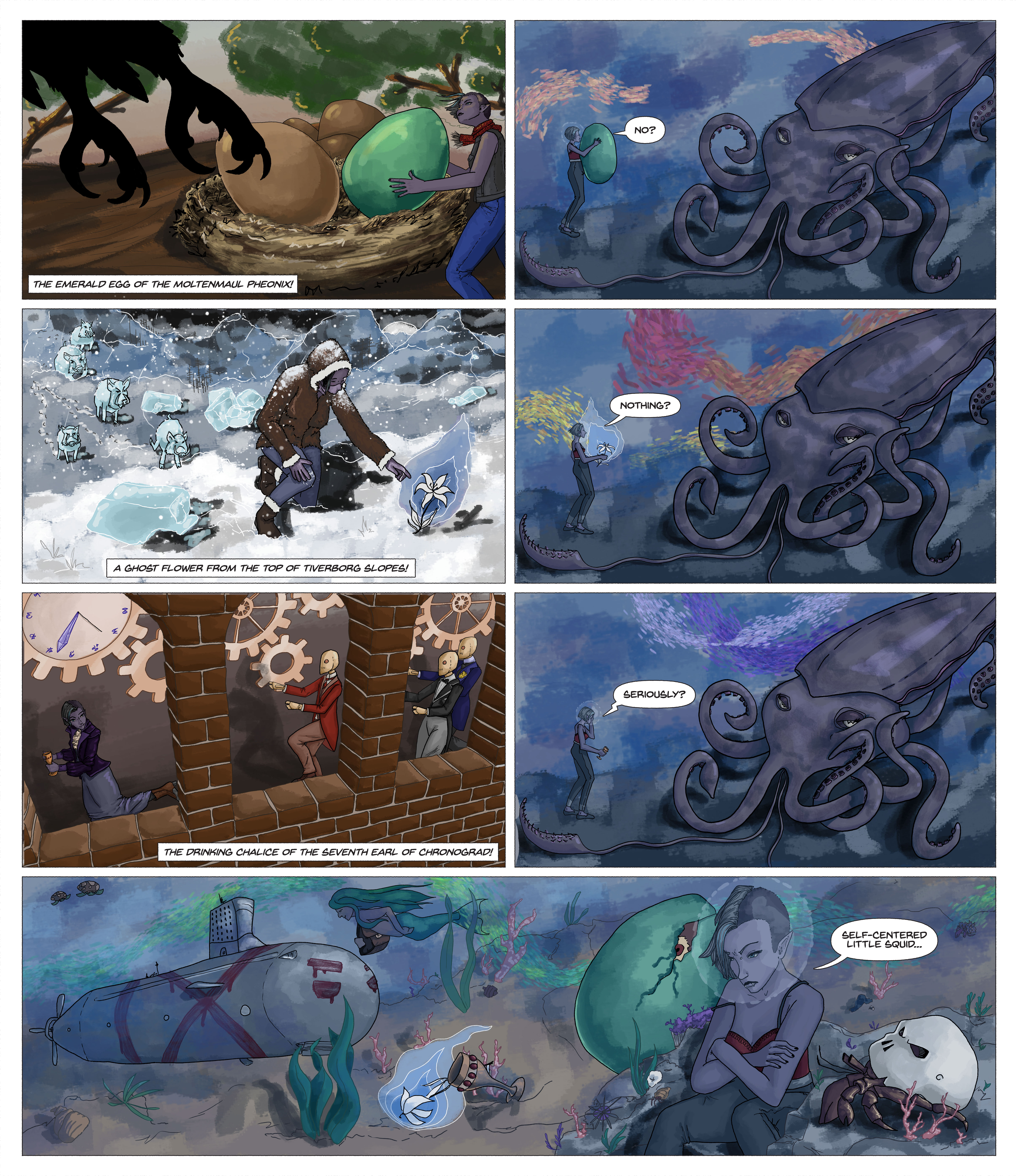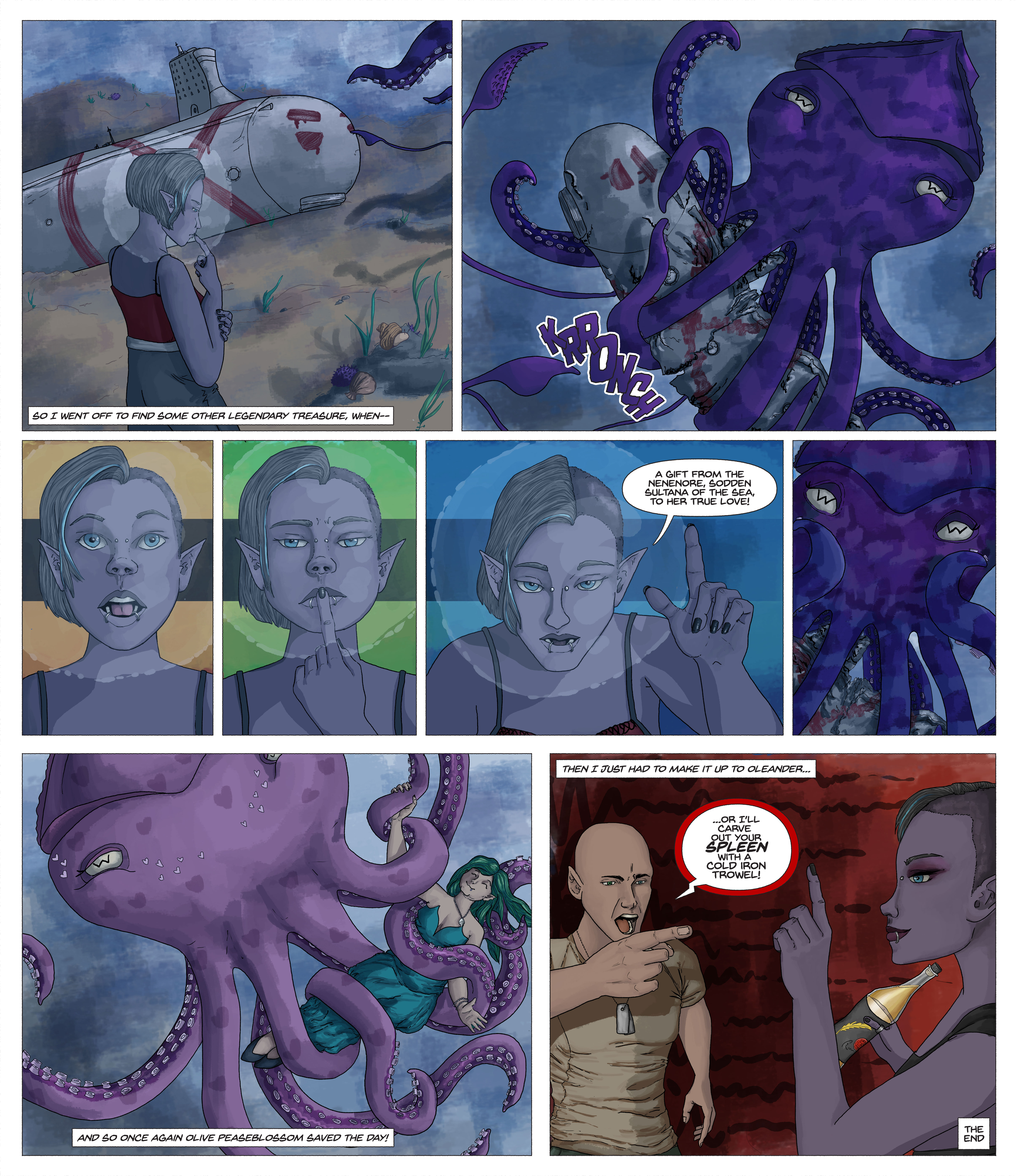 And swing back on Thursday for a release of a very different sort.