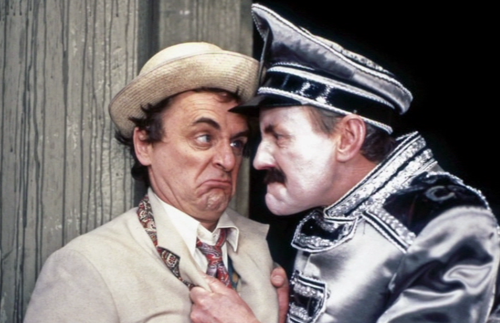 UPDATE: The original zip file (up until Friday afternoon) had a bad version of Episode 4. That's fixed in the zip, but if you downloaded it and need episode 4, that's available on its own right here.
Jack and I are back again to blather all over perfectly good Doctor Who episodes, this time having frankly an excess of fun watching Paradise Towers, which is simply a wonderful and brilliant piece of television that we should be overjoyed to have in the world and anyone who disagrees should be fed to the tentacle beasts at the heart of modernism.
Anyway, download a .zip of all four commentary tracks right here. Awesome. You're so cool now.
Also, Jack Graham fans, which is to say anyone with taste, should make sure to check him out on the Oi Spaceman! podcast where he talks Planet of the Ood, which is another story that's just an expression of pure fucking joy. Grab that here.
And now to sit down and record the Christmas Special Shabcast. 
Yes. That is a thing.
God help us all.