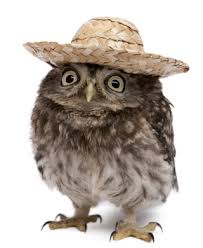 No proper post today, sadly. Too busy. There is some more stuff in the pipeline, and it's not all about Rogue One. But for today you'll have to be content with a round-up of recent podcasts of mine.
Firstly, I was recently a guest (again) on the excellent They Must Be Destroyed on Sight! movie podcast, joining Lee and Daniel to talk about the Coen Brothers' 1996 masterpiece Fargo. Check that out here.
(You may recall I wrote something about Fargo once upon a time, that can be found here.)
My previous appearances on TMBDOS (tmbdos!) can be found here (Blood Simple & Blue Velvet) and here (both versions of Nosferatu).
Also, there's Shabcast 30. I gave this a rather desultory write-up when I posted it last week, because I was feeling cheeky. And, it being a little unusual, I wanted listeners to encounter it without any expectations. But it's actually a fun episode, if very, very long. Myself, Kit, and Daniel (with a brief guest appearance by James) discuss Series 1 and the Ninth Doctor… with various detours along the way… while in various stages of inebriation. It's a little early to say, but it may end up being a kind of pilot for a new format, the Drunken Whocast. We'll see.
The most recent Wrong With Authority didn't get the downloading love I hoped for and expected, which is a shame since it's our best yet (as of writing). The gang talk Shadow of the Vampire (y'know… the movie about the making of Nosferatu where the vampire is real) and Gods and Monsters (about legendary horror director James Whale, played by Gandalfneto). Download here. And check out the back catalogue if you haven't already.
And, last but not least, there's the most recent episode of Oi! Spaceman, on which I guested to talk about 'Rose' and 'The End of the World'. Just in case Shabcast 30 isn't long enough for you, you can also listen to more of me talking about Who 2005 here.
Nasdrovia!