Two announcements. First, 101 Claras to See, a fan anthology co-edited by occasional Eruditorum Press contributor Caitlin Smith and featuring contributions from both Jane and me, is available for preorder. This is the only chance you'll have to buy that, so you probably should do so.
Second, the Kickstarter for Neoreaction a Basilisk will begin tomorrow. There'll be a big kickoff announcement here, so keep your eyes peeled.
For now, here's a preview of the first three pages of the standard print edition, which I'm calling the Conspiracy Zine Edition for reasons that will be obvious. There will be some other fun editions, but you can find out about those tomorrow.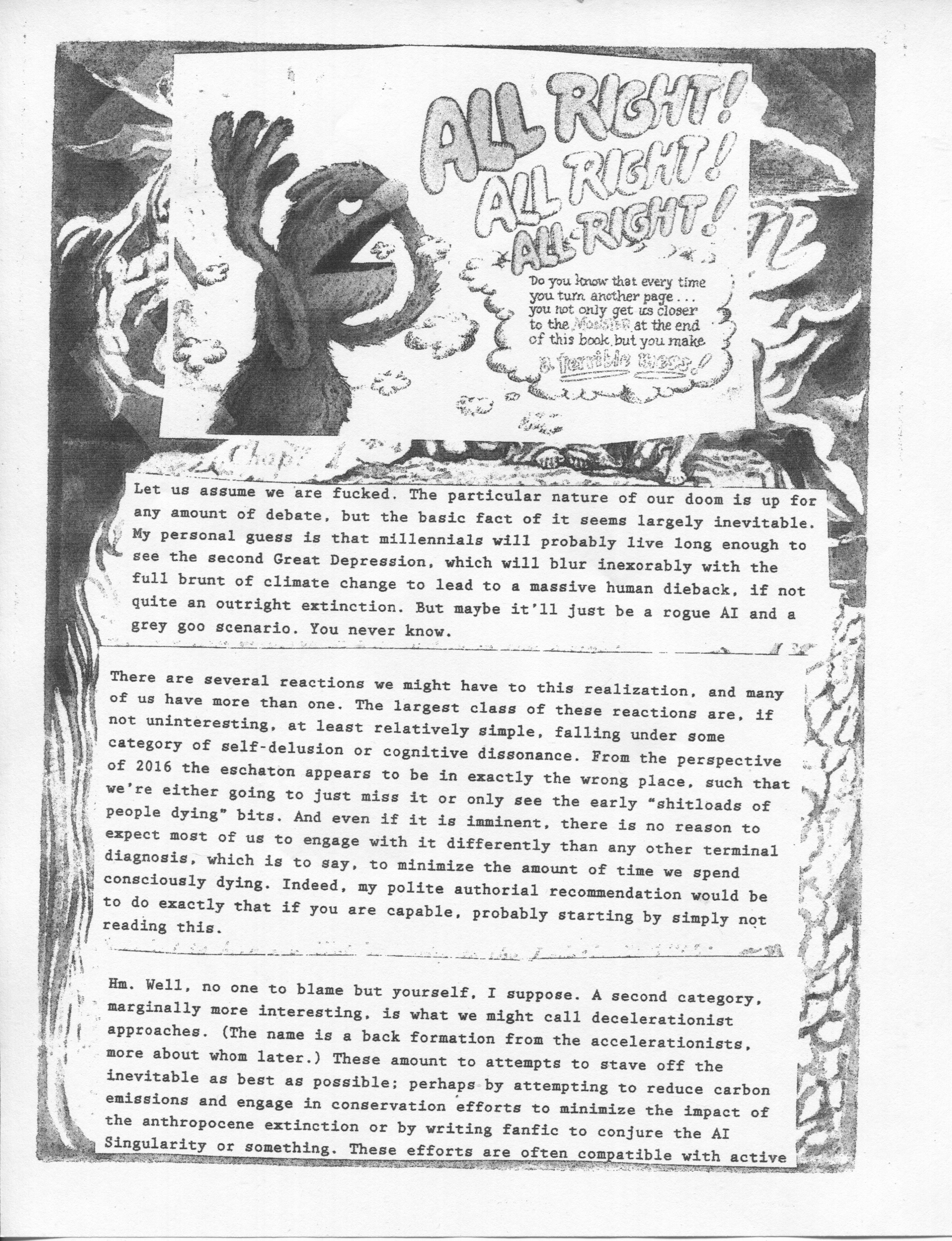 Two more pages below the cut.