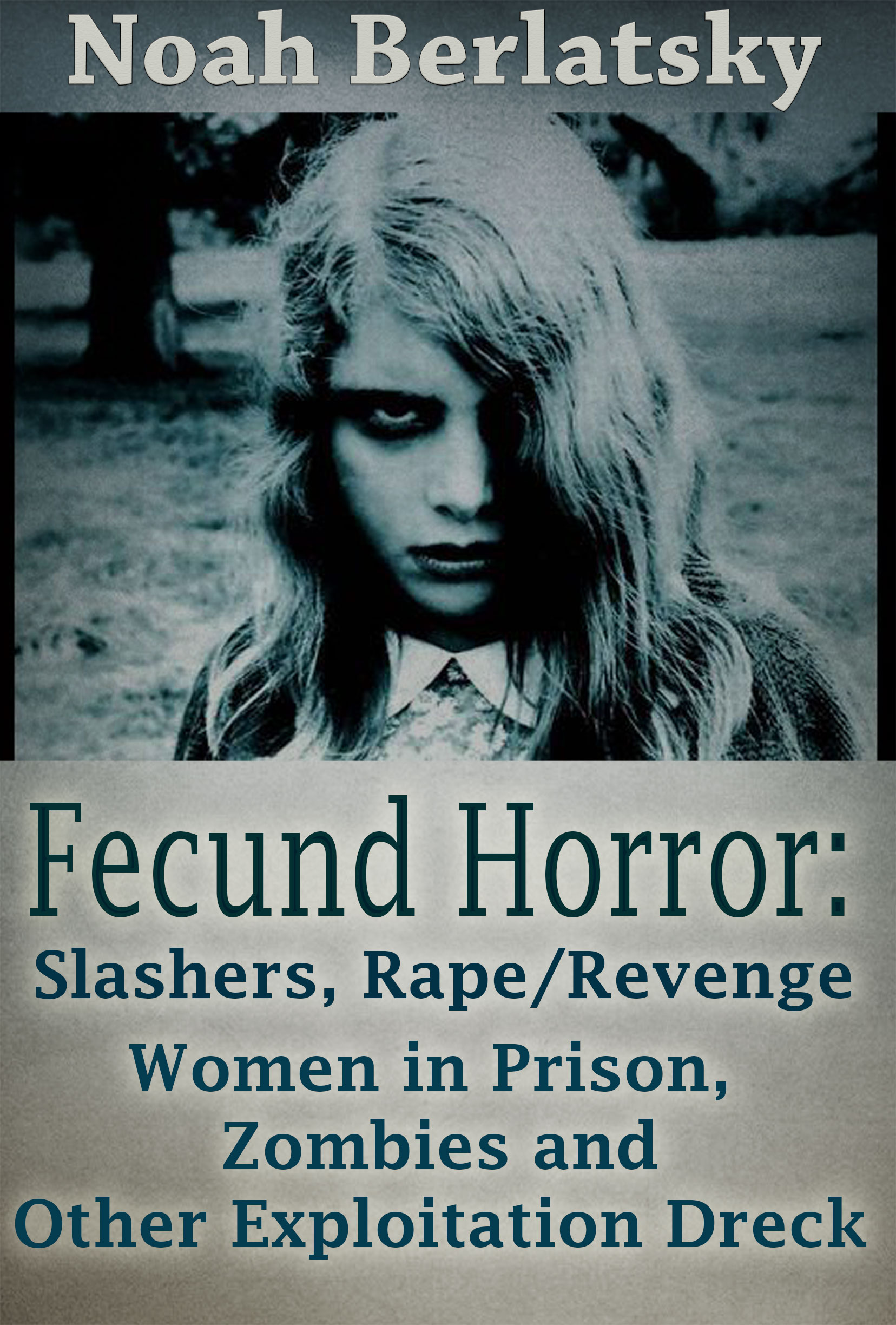 Well, history continues to happen and to be shit. So does editing and writing, though that's less shit – the next Last War in Albion chapter is actually almost done with the main text. And I just got the last bit of copyediting back from Jane, so I can finish typesetting Volume 1.
Anyway, I mostly want to use today's Waffling to plug Noah Berlatsky's latest, an essay collection entitled Fecund Horror: Slashers, Rape/Revenge, Women in Prison, Zombies, and Other Exploitation Dreck. Noah's a friend of the blog (we podcasted about Wonder Woman a bit ago) and one of the best critics out there, and I've been enjoying the hell out of the book, which takes the tired "trashy exploitation films have something interesting to say" angle and finds fresh new life in it, suggesting that the genre works by "looking wrong" at the world, and that this is a generative and, well, fecund angle to take. It's a delightfully odd collection, hitting obvious things like I Spit On Your Grave and also totally weird things – the title essay culminates in an enthusiastic paen to the subversive potential of a piece of erotica about wasps that lay mind-controlling eggs in people's brains. It's on Amazon here, and worth a look if weird trashy cinema is your thing.
As for discussion, getting back to the appallingly rapid pace of history in 2016, in amidst all the news stories that are (deservedly) getting coverage like Brexit, Black Lives Matter, Trump, the Nice attacks, the coup attempt in Turkey, and whatever fucking awful thing has no doubt happened in the couple hours between my queuing this and it posting, what news are you wishing were getting more attention? What's interesting and underdiscussed in the world?