Scares Me Silly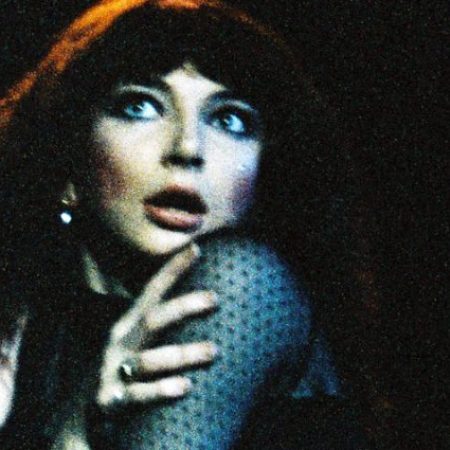 Throughout her career, Kate Bush has retained an unusual level of creative security. Outside of her demo era, there's not a large number of Bush bootlegs in circulation. There's no empire of lost Bush songs like there are lost Bob Dylan or Beatles tracks. Fans are mostly left to speculate on tidbits of information one gets about lost Bush songs, such as the Cathy demos' "Go Now While You Can" and the title track of Never for Ever. Following the arc of Bush's career entails sticking almost entirely to her studio work.
Bush retains a huge amount of creative control over her work. One of the reasons she releases music so slowly is her need to hone her work to be exactly how she wants it. Losing control over her circumstances certainly hasn't led to her finest albums being created. Perhaps setting her own parameters is an active terror to Bush.
The Kick Inside sessions seem to only have one outtake: "Scares Me Silly," a bootleg rather than a bonus track from some official release. Listening to it in 2019, it's not hard to understand why it was never released. "Scares Me Silly" is loopy, particularly in its calypso-esque It's a ridiculous track, something Elton John might have cut on a drunk night at the Château d'Hérouville. "Scares Me Silly" is loopy, beginning with frantic up-tempo glam rock, moving into a wordy calypso of a pre-chorus ("they try to put me on the tapes begin to spin/I feel a little sick and hope my notes are in"), and slowing down for a poppy chorus, repeatedly declaring "it scares me silly, but it gets me gooooiiiiin'!" There's no sense Bush is disciplining herself, and the result is firmly outtakes material.
Curiously, the lyrics of "Scares Me Silly" are a pretty straightforward reflection of what kind of song it is. Bush describes a character working in a recording studio for the first time, feeling the anxiety that comes with pop music and how it separates the artist from themselves ("I lick my lips to start the first line/how can this girl be me?"). The prevailing mood is one of giddiness and dizzy nausea, with Bush singing energetically of "vertigo, the need to lose." Music is a force which carries her away — "I feel a little sick and I hope my notes are in" — to some other place. In "Scares Me Silly" the journey is the focus, and it's more of a speed trip than an odyssey. Terror and exhilaration often go hand-in-hand for Kate Bush — go back and read my favorite post "Hammer Horror" to see more of that on display. Bush's melodic experiments, off-beat songwriting, and idiosyncratic vocals all unite to create one major statement: that pushing your limits is fun and worthwhile.
Yet "Scares Me Silly" feels incomplete as an iteration of this thesis. It makes a lot of noise, but it's not particularly clever, fun, or interesting. It's too rock 'n' roll: all about making the biggest ruckus in the studio, which Bush was never going to do. "Scares Me Silly" manages a collage of images, which isn't the sort of thing Bush writes well.
With the images she sings about, Bush drifts to cinematic metaphors, as she often will in future, singing of "swimming amid the cans," "goad[ing herself] into another take," and even saying "it's like a film — such balance." Bush is almost as much a visual artist as a musical one (as her videos will demonstrate), often creating images to accompany her writing words. "Scares Me Silly" contains some of Bush's recurring ideas in microcosm, but it's hard to imagine it functioning on an album. Perhaps it's an inadequate thesis statement. Despite its allusions to cinema, there's nothing particularly visual or aesthetically pioneering about the track. Luckily, we'll get to revisit some of these ideas soon. Soon we'll be covering Lionheart, one of Bush's most thematically complex albums, yet also the albums he had the least creative control over. It's a record full of angst, desire, and fractures. Soon we'll get to see what happens when Bush can't run her own timetables.
Recorded at London AIR Studios in 1977. Personnel: Kate Bush — vocals, piano. Presumably Ian Bairnson, David Paton, and Stuart Elliott on guitar, bass, and drums.