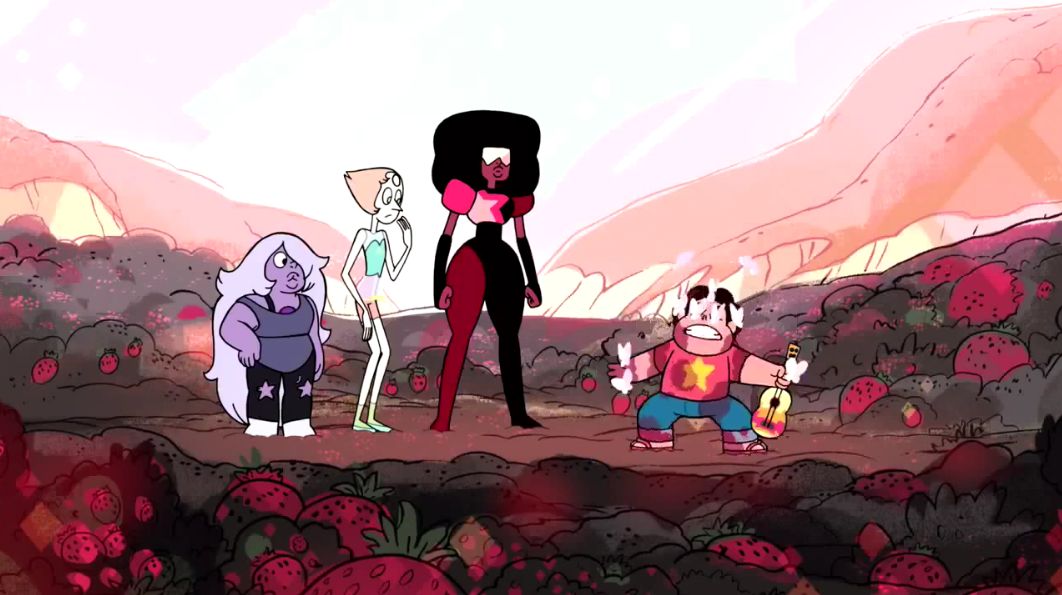 Hi all,
So, it's been a while since I've put something up on Eruditorum Press. My bad. Got caught up in work-related travel, and then there was the return of the intestinal bug, and, well… I apologize, because I've been sitting on this awesome Giant Woman podcast for two weeks now, where Shana and I talk more about Steven Universe.
Steven Universe!
In this installment of Giant Woman we cover Bubble Buddies and Serious Steven the 7th and 8th episodes of Season One. And as both of these episodes are quite good, so too is the conversation around them, although to be fair I blew it in my analysis of the Beatles' song "Strawberry Fields Forever" as an influence on Serious Steven, as I completely neglected to mention that the song is a fusion of two different takes. Seriously, where was my brain at?
As always, you can get your Giant Woman fix at the Oi! Spaceman library of podcasts right here.