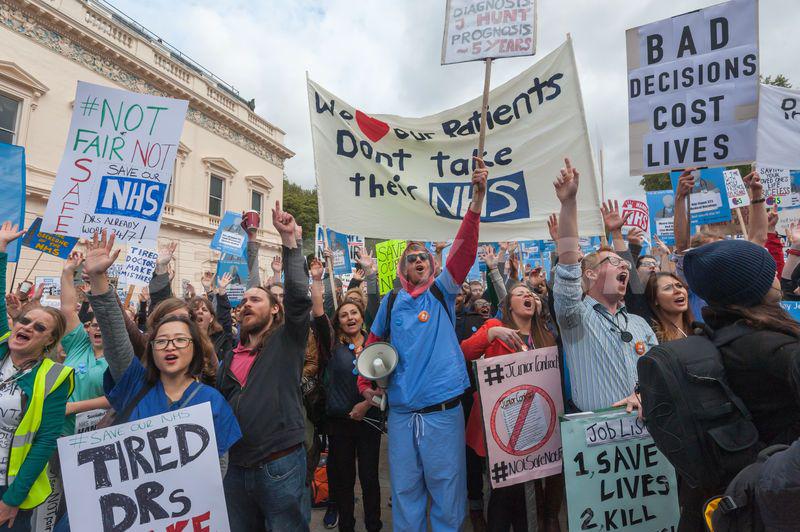 Hello there… bit of a serious Shabcast this time, though there are some laughs along the way.
(EDIT: I forgot to say that I'm joined by James – who really knows about this stuff – and Daniel – who really knows about this stuff in America.)
This episode was prompted by the 'Dementia Tax' story, and became about the crisis in the NHS generally, and also about the horrors of the American system. It was recorded before the 'Dementia Tax' story developed (with Theresa May's humiliating kindasorta u-turn) and also before the attack in Manchester, so it's a bit of a relic… but even so, these are live issues, and a lot of what we say hasn't gone out of date. The NHS is still in crisis, and its still the Tories' fault, but also still tracks back to New Labour. And the American system is still awful, and the few improvements made by Obama may still be about to be destroyed, and we in the UK are still headed in that privatised, profit-driven direction.
I'd appreciate people sharing this about, for propaganda/electioneering purposes. You never know, it might help a bit.
The audio sample at the start is from this video, which I'd also suggest sharing around.
And here are the links (promised in the show) to the information about the 30,000 excess deaths in 2015 owing to NHS underfunding (I was going to link to the study itself but that doesn't seem to be possible):
https://www.theguardian.com/society/2017/feb/17/health-cuts-most-likely-cause-major-rise-mortality-study-claims
https://medicalxpress.com/news/2017-02-analysis-links-excess-deaths-health.html
And I ask a simple question: if its terrorism to set off a bomb in a concert, killing 22 people (and it undoubtedly is), then what do you call knowingly and deliberately underfunding a health service that people depend on for their survival, needlessly causing 30,000 extra deaths? For reasons grounded in political ideology?
On a slightly lighter note, here's a link to the podcast about Bill O'Reilly's book that Daniel mentions… unless I cut that bit out, I don't remember at this point. Good podcast anyway.
*
EDIT: Here's something Kit wrote, which acts as a companion (an equal one) to this Shabcast:
http://kitpowerwriter.blogspot.co.uk/2017/05/uk-general-election-2-dementia-tax-u.html?spref=tw