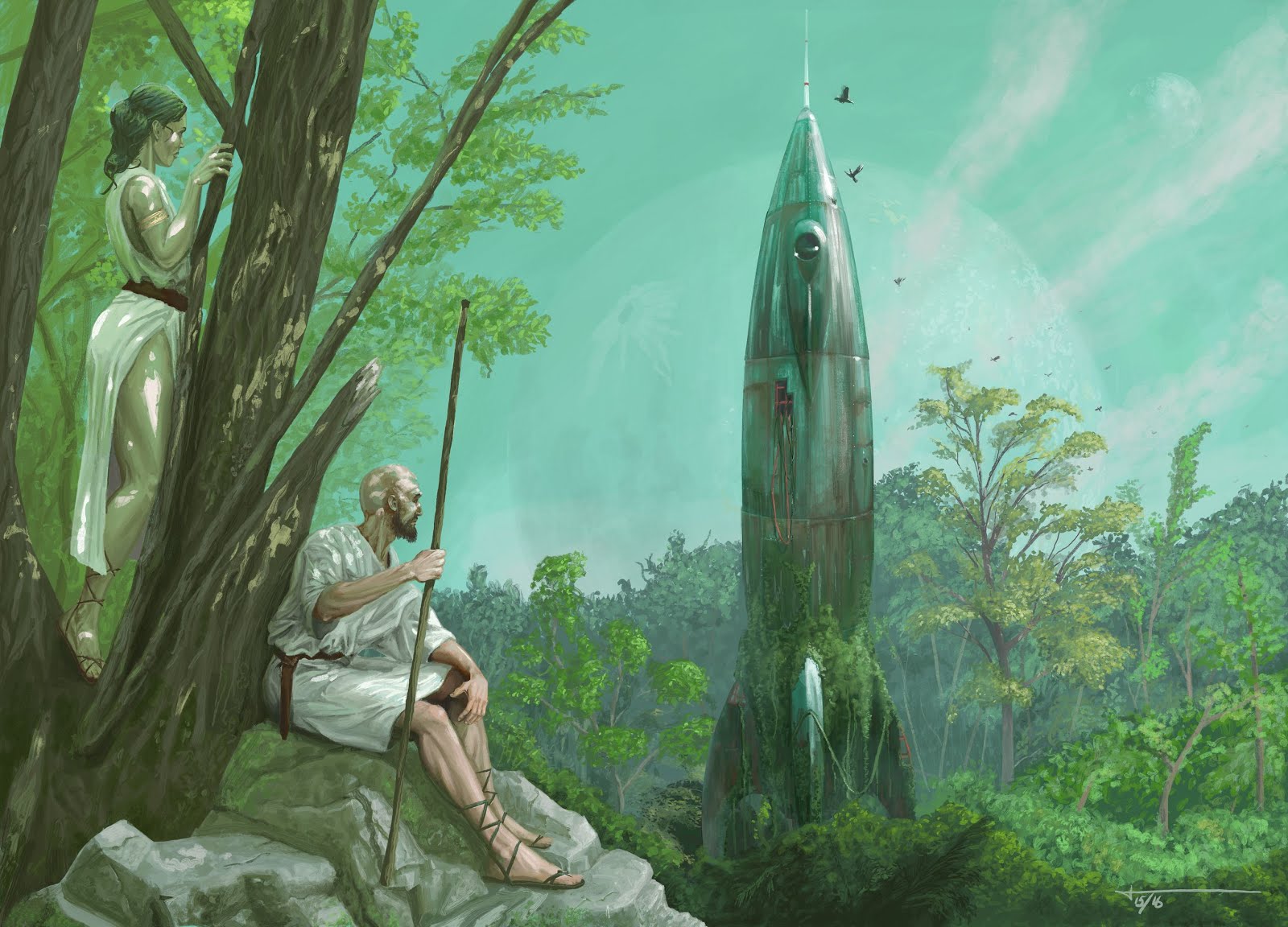 So apparently after the legendary Eruditorum Press Christmas Party Jane and James snuck off to another room and… recorded another podcast. What, where did you think that sentence was going? Anyway, it being spring now it seemed the right time for that to finally drop. You can download it right here.
(EDIT: Major problem with the audio on that file; we're working on getting a fixed version up. Will update when we have it.)
In other news, the brilliant and utterly deserving of a Hugo Award for Best Fan Artist James Taylor just finished the other half of the painting that became the cover of Guided by the Beauty of Their Weapons. As per usual, he talks fascinatingly about his progress over at his blog, and you should totally check that out.