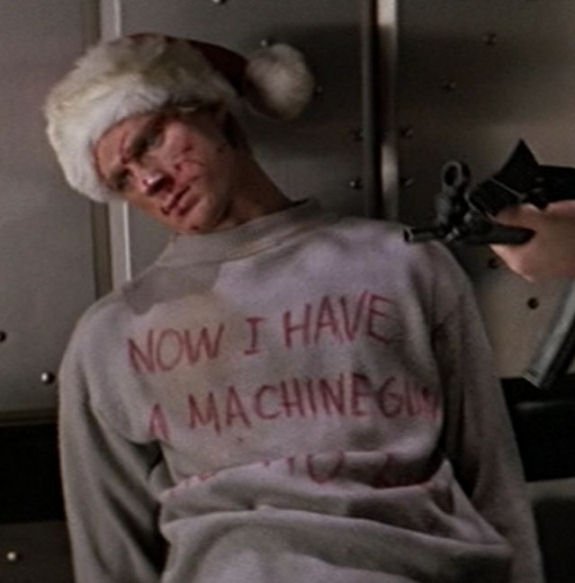 Take time off from wading through the flooded ruins of your home and join the entire 'inner party' (as it were) of Eruditorum Press – Holly, myself, James, Jane, Kevin and Phil – for Shabcast 14, a massive festive blather-session.  (Anna was invited, but was too tired from doing little things like, y'know, fixing the site.)
Like any office Christmas 'do' there will be simmering resentments and blazing rows, the awkward office joker will embarrass everyone, somebody will get spannered and photocopy their arse (or, these days, scan it and email it to people I suppose), the boss will be unconvincingly jovial with staff who can't relax while he's around, two people will sneak off for a tryst in an empty office, and the whole thing will be interrupted by terrorists led by Alan Rickman.
It's undoubtedly the finest piece of Christmas-related media you're likely to experience in the next couple of days.
Download or listen here. 
And have a pleasant end of December.