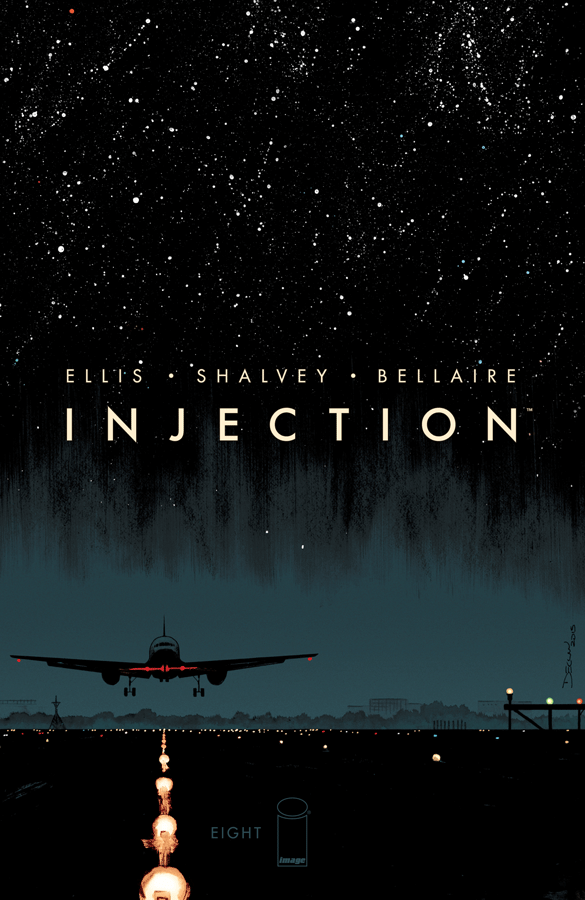 Before we get to comics reviews, it being the season for big elaborate seeded brackets of things, I'll be running The Last Tournament in Albion, an attempt to summarize a mostly still-unwritten sprawling epic history of British comic books via a series of Twitter polls. Sixty-four classics from the major players in The Last War in Albion (and a few guest stars), broken into four divisions (British Classics, American Superheroes, Literary Comics, and Non-Comics) and seeded into a series of appropriately brutal head-to-head match-ups. You can see the whole bracket right here.
Voting begins tomorrow, March 17th, on my Twitter. Watch for the hashtag #LastTournamentInAlbion.
On to a light but high quality week.
James Bond 007 #5
This one's odd, feeling very segmented and with awkward transitions between the segments. I strongly suspect Ellis of writing for the trade. This series is also starting to be hobbled by Jason Masters not being up to Ellis's extended silent action sequences. This one has two – a five pager that's entirely silent and an eight-pager with limited dialogue – and they just don't have the crackle that happens when Ellis gives one of those to someone like Declan Shalvey or Gerardo Zaffino. Still, it's a hell of a high bar when the worst comic of the week is an Ellis comic.
International Iron Man #1
Mostly a flashback of the form "Tony Stark and yet another bespoke girlfriend character," but it's Bendis and so that's mostly tolerable, even if he is on autopilot for most of it. But as a first issue this works well, framing the flashback in a very short in media res action sequence that picks up the "Tony Stark's biological parents" thread from Kieron Gillen's run. It's an intriguing way to do things with a secondary Iron Man book. The only weak spot – aside from Bendis's autopilot – is that Alex Maleev's action sequences are muddy and difficult to follow.
Digital code: FCM7CIG4KXBV
Injection #8
This is basically just wall-to-wall the best thing ever. Page upon page that just giddily pushes my specific buttons. The double page splash (and ensuing page of snarky dialogue) is the most obvious, but Viv's several page monologue on Sherlock Holmes, love, and sexuality is also great. As is the turn to AI cults. And the use of narration. Seriously, this issue. Wow.