Viewing posts tagged marxism
Posted by: Jack Graham 2 years, 2 months ago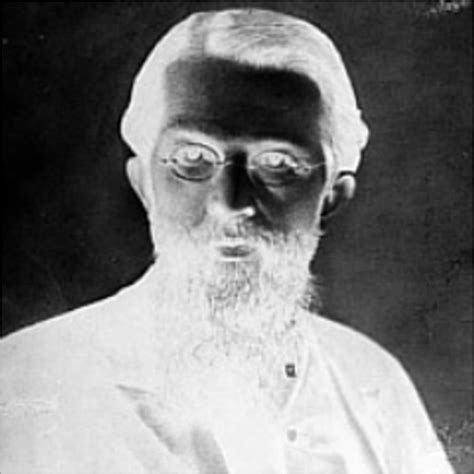 As we know, the Austrian School is - but is not limited to - a heterodox branch of bourgeois economics. It is, however, founded upon a more-or-less explicitly political project. And this project continues to animate its zombie, and its zombified victims, infected by its bite. But then the Austrians' iteration of the new (in the 1870s) bourgeois economic doctrine of marginalism was always a political project, even in its dry theoretical basis.
Marginalism itself arose as a way to escape the increasing obviousness of the fact that capital exploits labour. This was a necessary project as capital spread across the globe. It took the conscious form of an attempt to address genuine weaknesses in the classical labour theory of value. These weaknesses were interpreted as evidence that the theory needed to be discarded precisely because the class position/alignment of the theoreticians addressing the issue pushed them towards a view of value which did not derive from labour. It became an even more necessary project after the Paris Commune scared the shit out of the bourgeoisie.
The Austrian School, in the person of Menger, helped create marginalism. But it continued to ...
Posted by: Jack Graham 2 years, 11 months ago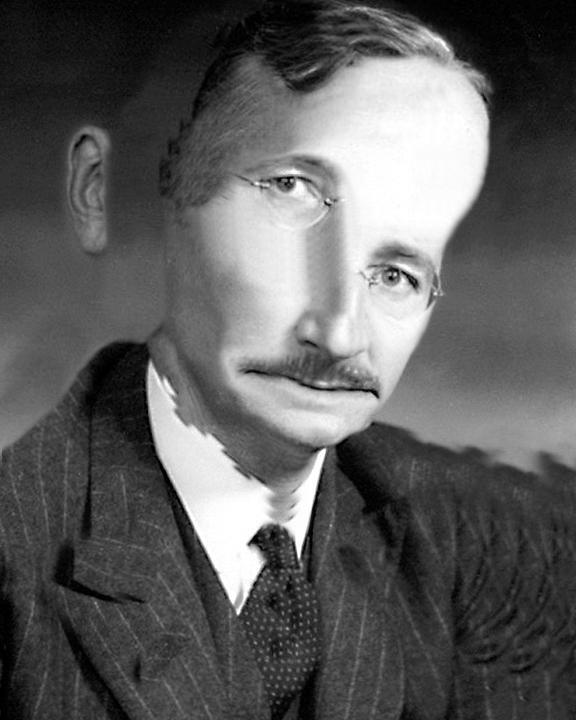 The early Austrian School was actually subject to a split. It stemmed from the first wave of the followers of its founder Carl Menger. Mengerians Friedrich von Wieser and Eugen von Philippovich were both a bit like Fabian socialists in their outlooks. Wieser, for instance, seems to have believed that marginal utility (the radically subjective basis of modern mainstream economics) provided a theoretical foundation for progressive taxation. But Wieser's brother-in-law and fellow teacher, Eugen von Böhm-Bawerk, was of the classical liberal tradition. Böhm-Bawerk was a strident anti-Marxist who developed many of his own theories - which became foundational to the subsequent Austrian School - in the course of his criticisms of Marx. Böhm-Bawerk is still routinely credited by some with having demolished Marx… which he accomplished by systematically misreading, misunderstanding, and misrepresenting him.
The split was transmitted. Böhm-Bawerk was Mises' teacher, and Mises became fanatical in his rejection of state intervention (except when he wasn't… it's complicated). Wieser was Hayek's teacher, and Hayek is still thought by some hardliners to have been almost a socialist owing to his ability to countenance some welfare measures. Hayek also believed a state was necessary… which makes him a cuck by anarcho-capitalist standards. In Ancaptopia, law ...
Posted by: Jack Graham 5 years, 2 months ago
"A commodity appears at first sight an extremely obvious, trivial thing. But its analysis brings out that it is a very strange thing, abounding in metaphysical subtleties and theological niceties. So far as it is a use-value, there is nothing mysterious about it, whether we consider it from the point of view that by its properties it satisfies human needs, or that it first takes on these properties as the product of human labour. It is absolutely clear that, by his activity, man changes the forms of the materials of nature in such a way as to make them useful to him. The form of wood, for instance, is altered if a table is made out of it. Nevertheless the table continues to be wood, an ordinary sensuous thing. But as soon as it emerges as a commodity, it changes into a thing which transcends sensuousness. It not only stands with its feet on the ground, but, in relation to all other commodities, it stands on its head, and evolves out of its wooden brain grotesque ideas, far more wonderful than if it were to begin dancing of its own free will."
- Karl Marx,
Capital
vol.1
Consciously or not ...
Posted by: Jack Graham 5 years, 8 months ago
I very much enjoyed the
latest episode
of the Pex Lives? Podcast, which looks at 'Paradise Towers'. During it, Kevin and James' guest Jane (of
achairforjane?
and many fascinating comments - and an amazing
guest post
on
Lost
- at Phil Sandifer's
blog
) suggests a Marxist reading of the story in which the Rezzies are the consumerist bourgeois who ascend a few levels via the system which later consumes them. Totally valid and satisfying reading. (And I'm grateful for the lovely shout-out, as always.)
I think, however, that it illuminates a certain interesting ambiguity about what constitutes a 'Marxist reading' or a 'Marxist analysis'. I know Jane and the Pex Lives boys already know this, so this isn't
in any way
meant as a criticism of any of them, but I think a 'Marxist analysis' would really have to constitute more than finding some way in which aspects of the narrative function as an allegory of some aspect of the class struggle. I hold my hands up: that's often what I do here, and it doesn't really cut the mustard.
To do that is to bring Marxist categories to a text, but still to treat ...
Posted by: Jack Graham 5 years, 10 months ago
In his famous essay 'The Dialectic of Fear' (published in
New Left Review
#136, Nov-Dec 1982) Franco Moretti used Marxist and Psychoanalytic criticism to provide a coruscating account of the twin monsters of bourgeois culture: Dracula and Frankenstein.
The entire essay is well worth reading and is findable online if you hunt about. Here are some of the best bits about
Frankenstein
(the book):
Like the proletariat, the monster is denied a name and an individuality. He is the Frankenstein monster; he belongs wholly to his creator (just as one can speak of 'a Ford worker'). Like the proletariat, he is a collective and artificial creature. He is not found in nature, but built. Frankenstein is a productive inventor-scientist...). Reunited and brought back to life in the monster are the limbs of those - the 'poor' - whom the breakdown of feudal relations has forced into brigandage, poverty and death. Only modern science - this metaphor for the 'dark satanic mills' - can offer them a future. It sews them together again, moulds them according to its will and finally gives them life, But at the moment the monster opens its eyes, its creator
draws back in horror: 'by the glimmer of the ...
Posted by: Jack Graham 6 years, 1 month ago
And one more. Please bear in mind, this is a fragment.
Marx saw creativity as essential to human nature. He famously once said that "Milton produced
Paradise
Lost
in the way that a silkworm produces silk, as the expression of
his own
nature". The difference is that Marx saw such creativity as a potential in all people, and believed that class society stunted such potentials in the majority by forcing them to do work that was alien to their natures.
Yet there is some truth to the idea of progress in the history of class society. Marx is quite comfortable – sometimes a little too comfortable – with the idea that the accumulation of capital can also be the accumulation of progress, that even the imperialistic development of class society can push people 'forwards'. It's just that he also sees horror in the process, eventually calling the 'progress' that British imperialism and capitalism brought to India as resembling a "hideous, pagan idol, who would not drink the nectar but from the skulls of the slain." This is far from an unproblematic way of putting it, but the point stands.
It is a point ...
Posted by: Jack Graham 6 years, 3 months ago
Israel is currently killing hundreds of people in Gaza. As they do from time to time. To make something Abba Eban once said true by simply inverting his meaning: the Israelis never miss an opportunity to miss an opportunity for peace. Though even that is too kind to them. As even White House senior staff acknowledge, the Israelis don't want peace. Give them everything they've ever wanted, and it still isn't enough - because what they say they want isn't what they want. What they really want is to continue the war until they have finally completed the work that David Ben-Gurion left unfinished, and eradicated the Palestinians. The mindset of Israel is genocidal, and becoming more openly so by the day.
It is now clear to a great many people that what happened to the Native Americans as a result of the institution and independence of the United States of America was a scandal, a holocaust and a tragedy. The idea is so commonplace it's become a sentimental truism in pop-culture. Well, Israel had not done very much that America didn't do in the process ...
Posted by: Jack Graham 6 years, 3 months ago
The more I think about it, the more I think a humble, sympathetic, non-domineering, non-entryist engagement with the anti-oppression movements springing up around issues of gender identity (i.e. Trans issues) is going to be absolutely crucial for the Left in the coming years.
This isn't just a moral imperative. Sure, the Left
must
stand with the oppressed. Always. By definition. Otherwise why bother being on the Left? Otherwise, what does 'The Left' mean? But it's also a tactical imperative. The system must be attacked at its weakest points. The righteous and rightful rage felt by many on the axis of Trans oppression is absolutely one of the system's weakest points. It hits people where they live: in their bodies. Bodies are oppressed, disciplined, punished, curtailed, invaded, wounded and even dissected by capitalism... and it behoves the Left to realise that this happens in arenas outside the sites of direct capitalist production. This is one of those things that everyone formally 'gets' and then puts to one side. That's not good enough. Capitalist oppression is total, hegemonic, far-reaching and omnipresent. It ...