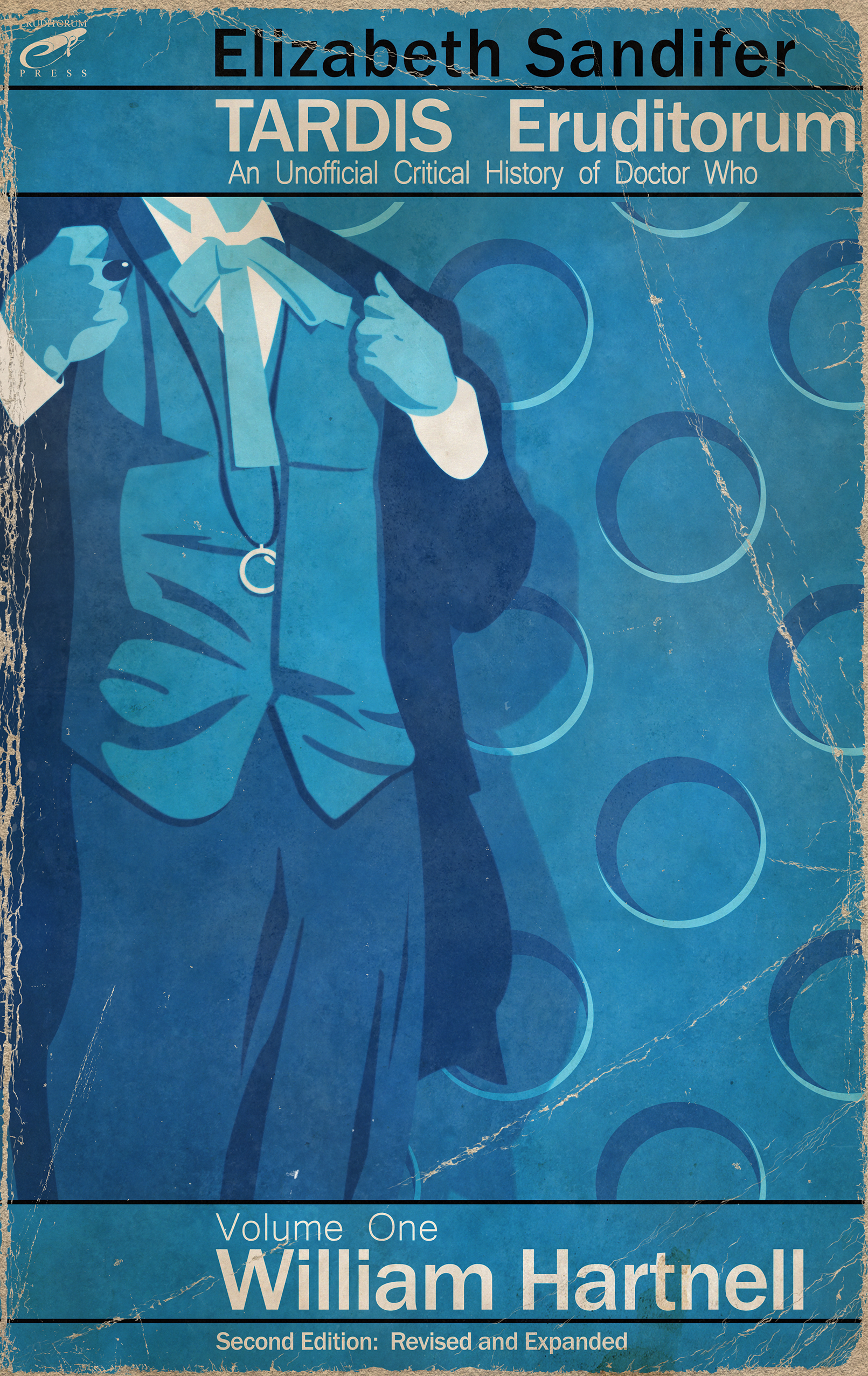 Eruditorum Press is pleased to announce the rerelease of TARDIS Eruditorum Volume 1: William Hartnell after several months of being off-sale. This book contains edited and expanded versions of all of the Hartnell-era blogposts alongside nineteen book-exclusive essays on topics including Dan Dare comics, David Whitaker's novelization of The Daleks, An Adventure in Space and Time, and a variety of novels and Big Finish audios.
The book is available at the following links.
Smashwords (for non-Kindle e-readers)
If you've already purchased the book through Amazon or Smashwords you should be able to re-download it and have it immediately update to the new version. If you've already bought a paper copy, I regret that I cannot automatically update it for you. The contents of this edition and the previous one are substantially the same; the main difference is that my name is correct. There are two new essays, one on Big Finish's The Beginning, the other on their First Doctor Adventures box set, but these are deliberately minor treats presented as plums for obsessive people who feel obliged to rebuy the book as opposed to incentives to get anyone to do so.
Thanks to everyone who has bought a copy in the past or who intends to buy one now. And especially thanks to James Taylor both for the cover and for the update to it.