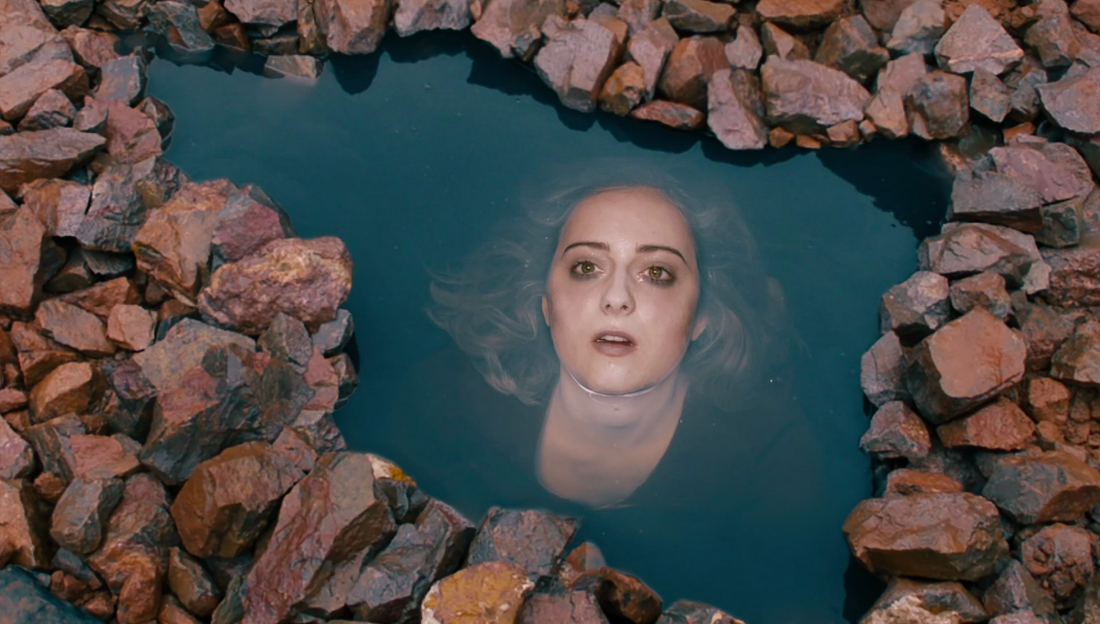 And she feeds you tea and oranges that come all the way from China
Just a quick update on our Patreon fundraiser, we're just $28 a week from our final "help El actually be able to build savings instead of constantly bleeding out her Kickstarter money" goal of $700 a week. Thank you all so much for making this possible. I'm unbelievably excited to be going back to being a full-time writer. That said, this final threshold is important, so of you can help put us over this final line, please stop by the Patreon. Your support is extremely welcome. (Also, I've got Game of Thrones reviews for $2 patrons…)
It's April 15th, 2017. Harry Styles is at number one with "Sign of the Times." Lower in the charts, the remnants of the Sheeraning continue, along with Clean Bandit, Drake, and Martin Jensen. Since Sherlock, meanwhile… well, let's start with UK news. It's simpler. The UK triggered Article 50 and began the actual Brexit process, starting what was at the time a two year clock to departing the European Union. The new pound coin was released. And that's basically it for major news. In the US, meanwhile… well, Donald Trump is inaugurated as President. He almost immediately commences with an attempt on his promised ban on Muslims entering the country, which immediately triggers a rash of lawsuits and protests. Less than a month later, Michael Flynn, his National Security Advisor, is forced to resign after it emerges that he lied about pre-election contacts with Russia. It emerges that another Trump advisor, Sebastian Gorka, is a member of a Hungarian Nazi group. Neil Gorsuch is nominated to the Supreme Court to take the seat that Mitch McConnell kept Obama from filling. The Dakota Access Pipeline protests are forcibly crushed. And that gaffe where the Oscars accidentally name the wrong film as Best Picture. Yeah. It's been a big few months.
Thankfully, at last we have Doctor Who to distract us. The Pilot is a strange artifact. Its title is justified within the narrative, but clearly pulls a double duty, meta-referencing the common terminology for the first episode of a series, shot as a proof of concept for network approval. Moffat, in other words, is proclaiming a clean start. This is, of course, a partial lie. This is not a new beginning for the show, but rather an epilogue that's marking time so Chibnall can finish saying "not all men" before casting Jodie Whittaker. But the mild perversity of that double duty is the point of the exercise here. Moffat has spoken in interviews of his idea of a mayfly Doctor, in which you do a bit of stunt casting for a Doctor who regenerates at the end of their first story. (He sort of did this with John Hurt, but that's beside the point.) Here we get a mayfly series—a from first principles revamp of Doctor Who that starts with its expiration date already marked on the calendar.
Indeed, the ways in which it's not a fresh start are easy to rattle off. The knowing cuts to images of River and Susan on the Doctor's desk, the presence of Nardole, and the fact that a key emotional beat requires the audience to recognize Clara's theme in the music all point to this still being made for people who have been watching the series. Or, you know, the fucking Movellans. But the game that Moffat is playing here depends on an internal sincerity to the exercise in spite of the still existent debt to the past. Simply put, you can't sell an episode winkingly called The Pilot without actually presenting a decisive new direction somewhere in the mix. But, of course, Moffat is long past actually having the capacity to radically reinvent his technique. He's stuck finding new ideas in the margins of the space he's meticulously explored. And so, tasked to reinvent a series he's already comprehensively remade in his own image, he decides to channel his predecessor and write a Russell T Davies script.
It's an inspired choice, as desperate gambits go. For one thing, Davies had been gone long enough for his standards to feel new again. More than that, it had been long enough that Moffat could do things that felt like Davies standards but that Davies never quite did. For all the whinging about the "gay agenda" from fans who were waiting around for the sobriquet "SJW" to be coined, Davies had been surprisingly coy about letting main characters be queer, with the only exception being Jack, whose queerness was couched in a defensive layer of comedy and seemed largely to overwhelm him. (Note also how the degree to which Jack was attracted to men depended wildly on the series; on Doctor Who he was generally into women with occasional acknowledgments of same sex attraction; on Torchwood he was almost exclusively paired with men, while having the comedy aspects of his character almost entirely neglected.) And so with Bill we get a first: a queer character whose queerness is an incidental detail, acknowledged but never feeling like the point of the character.
But we're losing the forest for the trees here. The big Davies aspect to her and the story at large is the dynamic of the Doctor enchanting the life of a perfectly ordinary person. Moffat's previous two companions had not been ordinary people. This is true not only in the sense of both of them having baroque backstories, but in terms of who they are as people. In Amy's case, this was largely the Doctor's doing, while with Clara it was much more rooted in her own basic pathologies. They both have one foot out of the world before the TARDIS even lands. But Bill is aggressively quotidian, her initial state defined in terms of lack of accomplishment, of means, and of upward trajectory. She serves chips at a school she wishes she could afford to go to.
The parallels with Rose are obvious and instructive, but they only tell part of the story. Rose was always designed as a fish out of water within the sci-fi genre. She was designed to ask the questions a sci-fi skeptical audience like the one Davies assumed he'd be dealing with in 2005 might ask. Bill, on the other hand, is heavily clued into the genre, and repeats the trick Moffat used with Clara of offering slightly wrong versions of the stock comments and questions that the viewer already knows the answer to. ("It's smaller on the outside," etc.) Likewise, she's allowed to get ahead of the plot, anticipating the Doctor's attempt at a memory wipe instead of requiring the exposition.
Which is the key difference. Daves approach was rooted in a sense of Doctor Who as a show, if not with no history, at least with a history that had to be consciously and deliberately reintroduced as he went. Moffat, on the other hand, is using those approaches to refresh a show that's gotten consideably long in the tooth. Indeed, much like the title, there's a real extent he's using these tropes not for their content so much as for the degree to which they are recognizable signifiers of a new start for Doctor Who.
But it's easy to go too far in this direction too. There is a sense of newness to this, and not just because for the first time since 2012 we're outside of the long shadow of Clara. (Well, sort of; as mentioned, her theme gets a symbolic run-out here, and she's still got a cameo left to do because Capaldi can never really be out of her shadow.) The Doctor is, without explanation, tossed into a new status quo and with a companion we still don't entirely understand why he's with or indeed why isn't still a disembodied head inside a giant robot. Moffat wisely makes use of the gap between seasons, making it feel like we've missed a year.
But more to the point, there's a sense of newness to Bill. Some of this is simply that she's a queer woman of color. But this is more than just hollow representation for the sake of it. Moffat admitted in interviews leading up to Series Ten that he'd naively assumed that deciding he would do color-blind casting would result in diversity. And so with Bill he decided up front that he was going to hire a woman of color, and directed Andy Pryor accordingly. Pryor, of course, being Pryor absolutely nailed it with Pearl Mackie.
But this gave rise to a second good decision. The biggest problem with color-blind casting is what Moffat observed: that it tends to end up pretty white. But a second problem is that the roles that do go to people of color are generic and end up erasing their race. There's something to be said for equality and the idea that minorities can play any role, but there's also something to be said for the idea that people of color have meaningfully different experiences in life that art about them should try to capture. And it's a lot harder to do that, obviously, with a character who's designed to be generic and then, in an act of deliberate arbitrariness, made black.
But that's not Bill. The series does not become about her race any more than it does her lesbianism, but she is nevertheless a character whose blackness is allowed to matter. The desires that motivate her to want to fly away on the TARDIS certainly aren't unique to black women—a sense of stuckness, isolation, and lack of prospects. But Bill's status as a black woman with a white foster mother who barely knows her (complete with not having grasped her sexuality) gives reasons why she feels this way.
It is also, given what we've said about Clara's long shadow, worth noting the ways in which Bill is a markedly different character and person. Clara brimmed with confidence and hyper-competence, defined from the start as the perfect companion. Bill is not that. Bill, in fact, lacks confidence, and is someone who has to learn how to be a companion, even if she does possess basic aptitude. But she's in no way a reversion to the John Nathan-Turner "be able to run and scream at the same time and ask 'what do we do now Doctor' with conviction" paradigm either. For one thing, she's driven by an intense curiosity that, though it doesn't make her a Doctor analogue, still makes for a significant similarity between them, and one that lets her have a lot of agency despite lacking Clara's hyper-competence. She's also allowed to grow in ways Clara was not; because Clara's skill extended from her flaws, character development for Clara was generally a matter of going deeper in rather than of growing. Bill, however, gets to grow. Her story is that of someone who wants more out of her life, gets it, and so has to learn to be the person that having it requires.
And the presence of Bill has knock-on effects for Capaldi's Doctor. Opposite the beautifully flawed Clara, Capaldi's Doctor was naturally pulled towards his own dramatic flaws. There was a default expectation that he would be edgy, dangerous, and difficult. Capaldi played this masterfully, but his portrayal of the character has always been pushing away from that instinct and towards the goofy dad vibe that was first emphatically nailed at the start of The Magician's Apprentice. With Bill, his foster student, he has a natural path into a sort of magical grandfather role that's very much a new default position for his Doctor.
We haven't managed to talk much about the episode yet, which isn't that surprising—it's an even bigger throwaway than Deep Breath, with an aggressive sense of low stakes and smallness that befits Bill as a character. There are a few spots where its minimalism trips into undercooking, most obviously around Bill and Heather's relationship, which isn't really set up enough before the quasi-malevolent liquid spaceship interferes to quite sell what it needs to do later in the season. And the actual question of how the spaceship works will give Tat Wood plenty of fuel for the "Things That Don't Make Sense" section. (Speaking of which, I need to review Volume 9…) But most of this isn't a problem for what this episode is doing, which is taking a very simple idea (the aliens have possessed Bill's girlfriend) and using it as a stage to introduce a new relationship. And that relationship is the point.
And so the table is set for this strange micro-era. After a bevy of worrisome signs for the series, at the dawn of Moffat's last season things looked good and steady, with a solid setup that feels like it has at least a season in it. And we knew going into it that it didn't need more than that. Now it's time to see what this new storytelling engine can do.