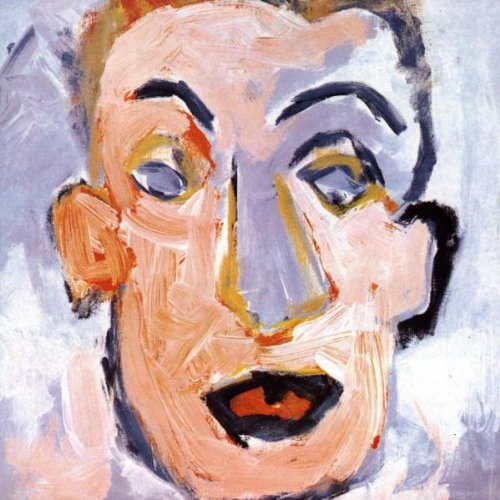 I am not a huge Bob Dylan fan. Was into him for a couple months in high school/college when I was in a big folk music phase, but I liked folk music for being melodious and pretty, and that tended to mean that I preferred Dylan when someone like Peter, Paul, and Mary were singing him. Still, for the most part I'm even less of a fan of the arguments against him winning the Nobel Prize for literature, which tend to fall into two camps, both fairly appalling. The first is the outright snobbery, whether in its hilariously cliche form of "but what about Philip Roth" or in its more jocular but still fundamentally wrong-headed "does this mean X can win a Grammy?" My distaste for this position isn't going to surprise anyone. Indeed, I consider it actively evil, albeit in a smoldering, unremarkable sense as opposed to something pernicious and large-scale like, say, Donald Trump.
The second is what you might call the populist snobbery – a position exemplified by, and I'm just going to go ahead and throw a friend under the bus here, Noah Berlatsky's hot take, which manages to get it completely wrong almost without actually being wrong at any specific moment. In this position yes, of course it's valid to give a Nobel Prize to someone from popular culture instead of just giving the middle finger to the American literary establishment year after year by picking people 99.9% of Americans have never heard of. It's just that there were better choices than Dylan. Which, yes, of course there are. But this is still the Nobel Prize for Literature, an award that combines stodginess and highbrow snobbery in higher degrees than any other major award. It was never going to go to Leonard Cohen or Alan Moore or even Ursula K. LeGuin. Dylan is the available compromise – the step towards populism that the Nobel Prize could plausibly take. I would love to see it take more (and I'm sure next year's award will be an ostentatious reaction against this one), but you've got to walk before you run.
But what I really want to talk about is one of the positions wheeled out by those supporting his victory, which has been to call Dylan a "poet." Indeed, "is Bob Dylan a poet" seems at times to be a stand-in for the question "does Bob Dylan deserve his Nobel Prize," with plenty of the outright snobbery folks sniffing that he's not a real poet. And this is more than faintly strange, because the question should be straightforward: of course Bob Dylan isn't a poet. The Nobel Prize committee has not made any sort of assertion that he is a poet. The Nobel Prize for Literature is not a poetry award. It's a literature award. Giving it to Dylan meant acknowledging songwritng as a form of literature.
There is, of course, a purity discussion to be had on whether songs are a form of literature. Like most purity discussions, however, it gets stupid quickly. What would disqualify songs, after all? Their reliance on performance? If so, Harold Pinter, Dario Fo, and Eugene O'Neill shall all have to be stripped of theirs. And once you've allowed drama any sort of argument that the inclusion of non-linguistic elements is disqualifying falls apart quickly. Shall we resent Long Day's Journey Into Night for relying on sets now as well? Beyond that, the lyrical tradition that encompasses both poetry and songs is a fundamentally hybrid one with muddied waters in which it's often simply impossible to tell what was and wasn't musical (there's a lovely debate, for instance, over whether or not Songs of Innocence and Experience were actually meant to be sung), or where, as the Nobel Committee pointed out, we know things were musical even if we've lost all record of what the music sounded like. So yes, as far as I'm concerned the case for "songwriting is a form of literature" is straightforward so long as the words are doing a fair share of the heavy lifting. And I don't think anyone's going to dispute that the words are a big part of the appeal with Dylan.
But equally, the fact of the matter is that if you strip the music out of Dylan's songs and try to read them as poetry you get something fairly lousy. Which, I mean, yes, that's true of most pop music, but the case for Dylan as a literary songwriter clearly isn't based on the fact that he's an exception to that rule. Take one of the lines most-quoted in approving thinkpieces about Dylan's win, the start of the final verse of "Mr. Tambourine Man," and try reading it aloud:
Take me disappearing through the smoke rings of my mind
Down the foggy ruins of time
Far past the frozen leaves
The haunted frightened trees
It doesn't sound very good. And no wonder – it's stuck in a fearsomely tight iambic meter (although the first two lines have a leading stressed syllable) and rigid rhyme scheme that keeps any reading from having room to breathe. Not for nothing did Shakespeare work in iambic pentameter, giving himself ten syllables with which his lines can be given distinct arcs and flows. Over that kind of length you get, as a reader, decisions about where to put pauses and which parts of a line to give more or less emphasis to. But Dylan's working in six-syllable lines for much of that verse – only the opening line's thirteen syllables offer any sort of space. The rest is, when read aloud, cramped and, dare I say it, sing-songy. It's only when the lines get their melody and underlying chord progression that these constraints stop feeling overwhelming and the text can relax and start to enjoy the juxtapositions of language within it.
Indeed, it's very specifically the music that gives the text its crucial sense of relaxation. To grotesquely simplify a ton of music theory, a given musical key has seven chords in it (one for each note of the musical scale), and the most important ones are the I, IV, and V chords – that is, the ones built off the first, fourth, and fifth notes of the scale. And these form a simple little arc of tension and release – as you move from I to IV to V you build up tension, and then as the pattern resolves back to the I chord all the tension resolves happily. You can do other stuff as well, but this is pop music, and it mostly sticks to those basics. Certainly we're not going to go much further than that here.
So anyway, "Mr. Tambourine Man" is in the key of D (if you give me any shit about the fact that it's capoed on the third fret I will cut you), so the main chords are D, G, and A. But what it does that's clever is that it mostly starts its lines on the G chord. The big "Hey Mr. Tambourine man play a song for me" goes G, A, D, G, with the resolution from A to D coming on the word "play," so that the line never actually generates much tension. The song still resolves traditionally – the final line of the chorus, "in the jingle-jangle morning I'll come following you" is a straight I-IV-V-I progression. But it uses its V chord very sparingly, spending large swaths of the song just alternating between the G and D chords. In that quoted section above the only A chord is on "disappearing." Everything else is just the G and D chords, alternating, and they keep alternating through "out to the windy beach, far from the twisted reach," only going to the A chord again for "of crazy sorrow," which gives the entire verse just enough tension to have forward motion (the A chord on "sorrow" is matched at the end of the next few lines with "let me forget about today until tomorrow," which in turn resolves into the final chorus), but it's a fundamentally easy-going, meandering progression that makes the tight, fussy nature of the short lines and rigid rhyme scheme work.
As far as literature is concerned here, it's probably worth emphasizing that the music of "Mr. Tambourine Man" is thoroughly unremarkable. It's strictly "drunk guy who's had a couple of guitar lessons" level stuff, which, let's face it, was always part of Dylan's early popular appeal. The impressive stuff really is in the lyrics, which are working under an unusually high burden of constraints. The music is what allows them to function under that many constraints, yes, but it's still a lot of them, and getting something to seem easy and effortless under that many rules is impressive in the same way that a lot of Alan Moore's more ostentatious moments like "Fearful Symmetry" or the Asmodeus poem are.
And even when Dylan isn't working in such tightly wound lines, the music is still fundamental to how his songs are actually structured. Take "The Times They Are A-Changin'," another oft-cited one whose lyrics are, as poetry, blatantly nothing special:
Come gather 'round people where ever you roam
And admit that the waters around you have grown
And accept it that soon you'll be drenched to the bone
If your time to you is worth savin'
Then you better start swimmin' or you'll sink like a stone,
For the times they are a' changin'
The music theory here's a little more complex, and I'm not going to go into the technical details, but the long and short of it is that the first three lines are fairly sedate chord progressions with a little bit of unease grit added by using chords other than the basic I-IV-V progression, the fourth line is pure tension building, and then the fifth line is OMG WTF TENSION where the chords do a bunch of weird-ass shit (that still doesn't take more than a couple guitar lessons to pick up) before finally, with the title drop, going to the blissful comfort of a I-IV-V-I progression. Again, the music is what makes this work. As words it's a clumsy and didactic anthem. But the music makes it so there's a nice patch of irony where a declaration that things are changing is in fact the most comforting and familiar part of the song. The frisson that introduces is the entire reason the song is good.
So yes, as far as I'm concerned a guy whose work I'm not going to go gaga over won an award I generally don't give a shit about. But if there is something interesting and valuable in Dylan's victory – and I think there is – it's the fact that it's an acknowledgment of a literary form and tradition that's often dismissed with nothing more than a sneer. And if we respond to that victory by pretending that he won for working in a completely different form instead of talking about how what he did actually works then we're being as moronic. We take it as a given that you don't talk about film as though the script and the finished product are the same thing, and we recognize that anyone trying to is being foolish. If we don't acknowledge that Bob Dylan wrote songs, which is to say, things with music in them, then we're wasting the only interesting thing about his victory. At which point we might as well just go back to talking about Donald fucking Trump.