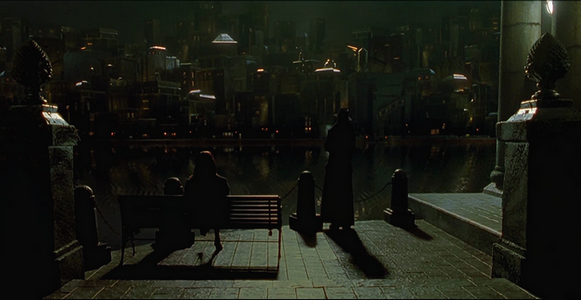 Shabcast time again. Listen and/or download here.
This time I'm once again joined by Jane, Shana, and Daniel. We talk about Dark City, the classic surreal-SF-noir from 1998… which you really should see, if you haven't already. Trust me on this.
Also, my tetchy, strident, and highly-opinionated Bengal cat Quizzy joins in at several points. Which kept us all on our toes.
If you're interested in Dark City, TMBDOS also did an episode about it, way back when. Here.
Oh, and Jane recently did a stellar guest turn on Kit Power's Robocop podcast, here.
Thanks for listening, as ever.