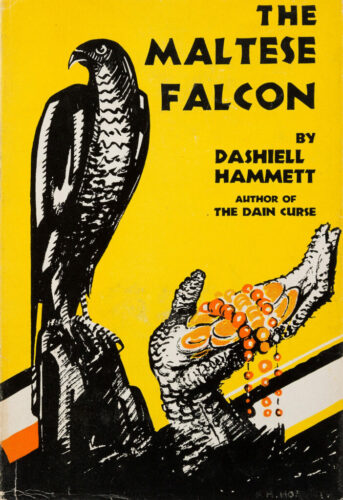 Previously in The Last War in Albion: Garth Ennis was eventually joined on Hellblazer by Steve Dillon, whose simple expressiveness was a perfect fit for Ennis's style, and who would go on to be the most significant collaborator of Ennis's career.
"Yeah, well, that's me, ennit? Enigmatic." – Grant Morrison, Hellblazer
This arc wrapped in November of 1992, and with the arrival of Vertigo on the horizon Ennis wisely decided to do a pair of one-offs. The first of these saw him return to Constantine's family with a story about his niece Gemma unwisely deciding to begin playing with the occult. This mostly served as a small showcase for Kit, who gets a four page scene in which she tries to talk Gemma out of continuing with the occult, noting her firm rule that Constantine keep his occult life away from hers, pointing out how "he's been all over the world, he's seen incredible stuff, he's had the time of his life, and he's cause a terrible, terrible lot of pain while he's been at it," and finally suggesting that the next time someone messes with Gemma she should just "chin the wee bitch," It's a succinct demonstration of the character, perfectly capturing why she's an interesting counterpart to Constantine.
For his first Vertigo issue, meanwhile, Ennis penned a comedy issue about John Constantine's surprise fortieth birthday party, thrown for him by the Lord of the Dance with a cross-section of Constantine's supporting cast attending. This allows Ennis a change of gears, demonstrating the basic fact that he can do comedy. And indeed, the issue is tremendously funny, taking advantage of the oddity of the transition to use the permissiveness of Vertigo, which would soon become a siloed entity, to comment on the DC Universe it was in the midst of parting from. And so Ennis pulls gags like having the Phantom Stranger visit Constantine while he's outside taking a piss, causing Constantine to surprisedly turn and pee on the Stranger's shoes. "I had hoped we could ignore the cold facade that our kind deems so necessary, if only at this time of celebration. But I see there will be no hands clasped against the dark this night. I see I must remain a stranger," he intones with sublime pretension before vanishing into the night. The issue is a charming bit of irreverence, if a stange sales pitch for Ennis's run. Nevertheless, it worked; as Ennis describes it, the Vertigo launch meant that "The sales tripled… Just for one issue because there was a massive publicity push, which died away instantly the next issue, but it did us a lot of good. Even when the sales died down again they were still not quite double what they had been, so that was pretty good. A bigger audience got into Vertigo, and into that kind of comic."
The first proper arc to take advantage of the book's newfound readership was Fear and Loathing, which saw Ennis return to one of Jamie Delano's best tricks, albeit with his own distinct spin on it.…