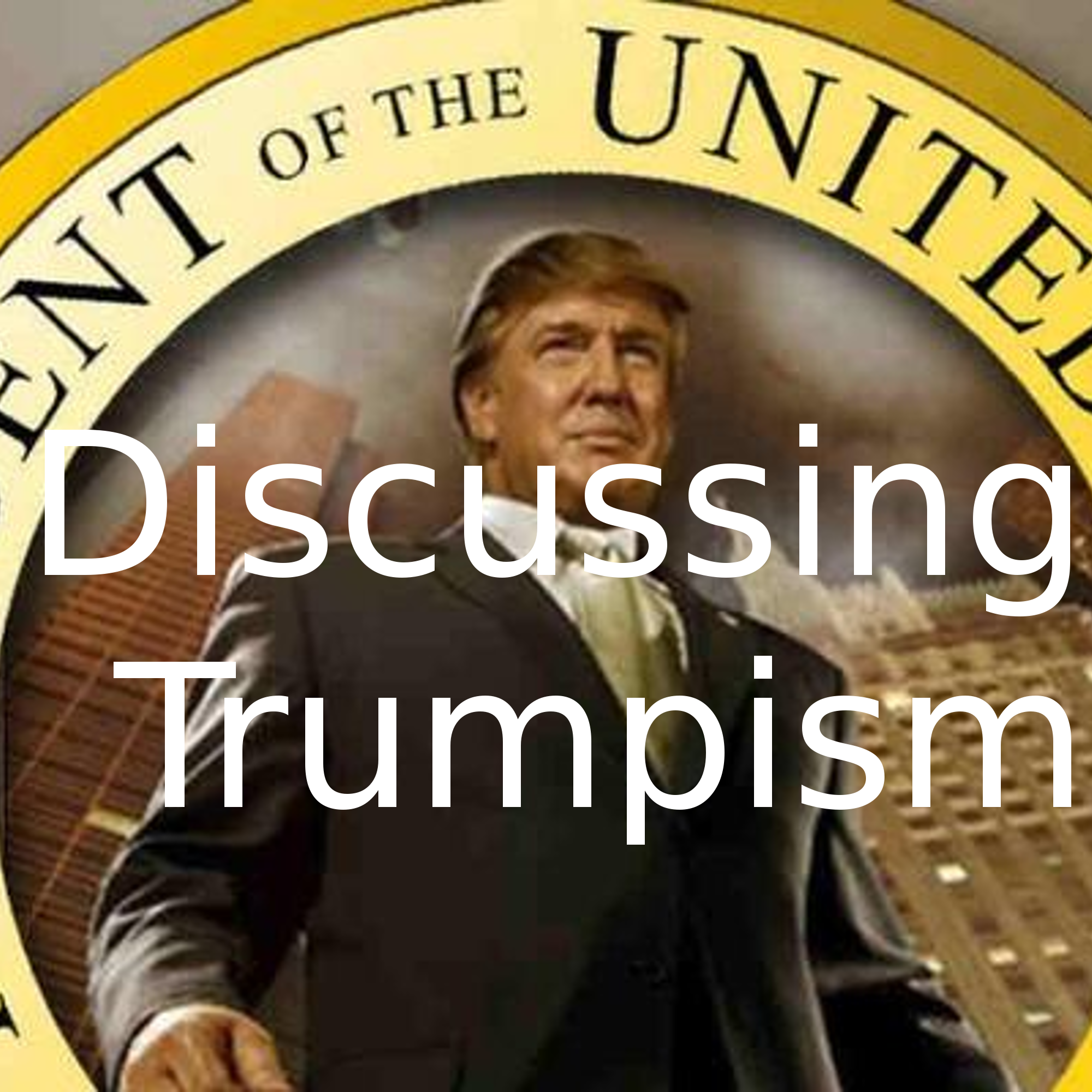 I'm sorry I haven't been producing more content lately, either in written or podcast form. I've got a new Consider the Ray Gun about 95% done, discussing Dune with James Murphy, and the next Searching For Fuchal has been recorded, although I haven't even begun to edit yet. I've also got an upcoming Oi! Spaceman on The Space Museum, and it looks like 2017 is going to be the year I take a systematic look at Quentin Tarantino and other 90s-vintage indie filmmakers.
Jack, Kit, and I had been planning to do a US election podcast for the last couple of weeks, and suffice it to say this is not the episode I was hoping to produce. This was recorded late Friday night, and I think all three of us consider this to be a bit of a rough conversation about the issues discussed here, rather than a nuanced and final opinion on them. We chat about whether Trump's presidency will be truly fascist (probably not), how opinion polling failed, the meaning of the safety pin, systemic issues with late-stage capitalism, and my experiences in dipping into the Fash the Nation podcast. It's rough, both in content and form, it's meandering, and it's nearly four hours long. I think it's pretty obvious that we'll all be writing about and discussing these issues for at least the next four-to-eight years, assuming our ability to do those things lasts that long.
Here's a direct download if that makes it easier. And if anyone has a good source for county-level election results going back several cycles (that are either free or very cheap) please let me know, as I'm working up a much more detailed look at the mechanics of the 2016 election.