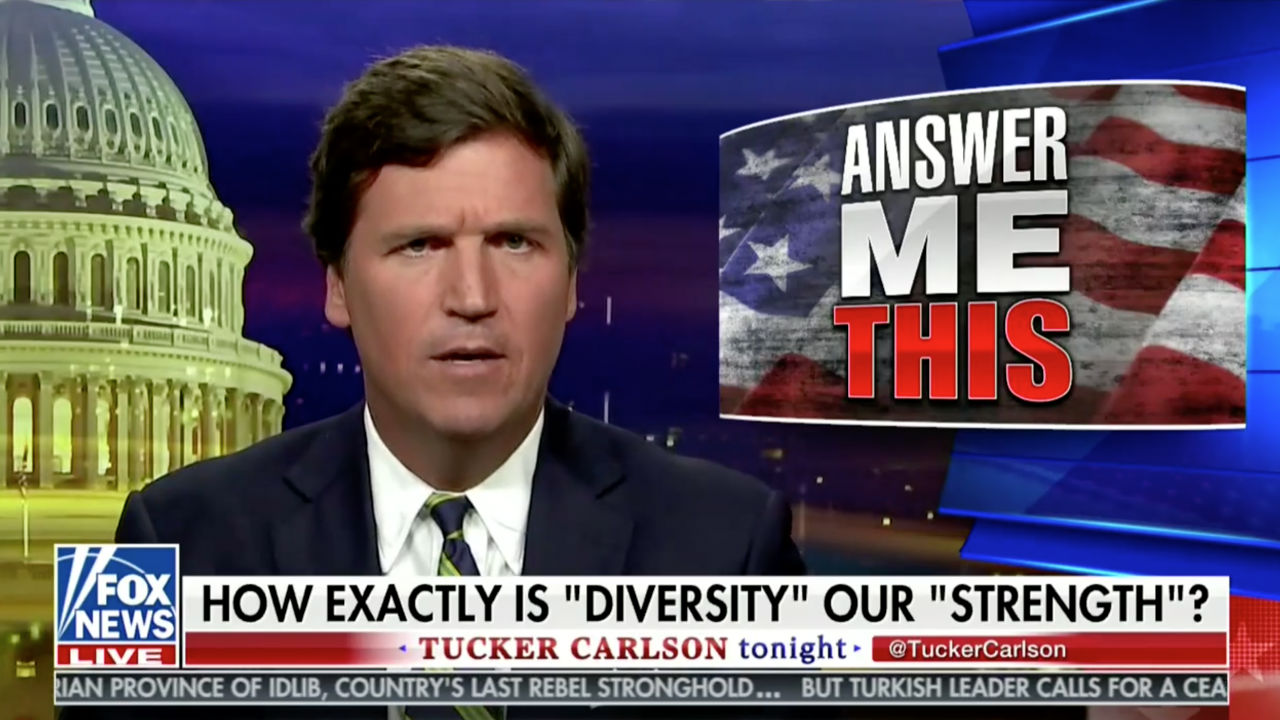 In this episode we touch on the promised topic of the mainstreamers vs the vanguardists in the far-right movement, but only in the course of covering topical events.
These include the firing of the 'Nazi EMT' Alex McNabb, and the recently released tapes of disgusting comments by Fox News's pet white nationalist con-man Tucker Carlson.
But, most particularly, of course, we talk about the recent ghastly massacre at Christchurch, New Zealand.
Daniel provides really vital insights in this episode into the way such murderous terrorist attacks by fascists – of which the Christchurch attack is just the latest of many – stem from a conscious organisational strategy within the far right called 'leaderless resistance'. Daniel explains this and where it comes from, its meaning within the movement, etc, going into the infamous racist novel The Turner Diaries and 'The Order', and so on. He also goes into the murderer's 'manifesto', the meme-drenched nature of his chan board-based fascism, and describes the contents of his livestream broadcast. We touch on the killer's 'Balkan Nationalism' and his ostensible ecological concerns.
Needless to say, some of this is upsetting listening.
(Sorry for the delay but, to be honest, this one was a bit distressing to edit.)
*
We recently got mentioned in a web article by David Gerard for Foreign Policy magazine about the far-right and crypto currency, for which Daniel was interviewed. We were also recommended on the AV Club, thanks to Anthony Herrera.
*
Show Notes:
"In Unearthed Audio, Tucker Carlson Makes Numerous Misogynistic and Perverted Comments"
Madeline Peltz profile at Washington Post
Chip Berlet "When Hate Went Online." Documents white supremacist BBS networks in 1984 or 1985.
Louis Beam: Leaderless Resistance. (His site.)
Robert Jay Mathews at Wikipedia
Robert Evans at Bellingcat: "Shitposting, Inspirational Terrorism, and the Christchurch Mosque Massacre"
"In Brenton Harrison Tarrant's Australian hometown, his relatives remember violent video games, trouble with women"
"'You Are Safe Now': Moments of Heroism in Christchurch Massacre"
"New Zealand Mosque Gunman Inspired by Balkan Nationalists."
Part 3 of Behind the Bastards podcast series on George Lincoln Rockwell, the father of modern American fascism, focusing on his legacy. Good stuff. Intersects with our topics this week.
Excellent new video from Some More News on Tucker Carlson, covering his recent "How is Diversity Our Strength?" rhetoric.
Sean debunks Lauren Southern and her puffing of the 'Great Replacement' racist conspiracy theory