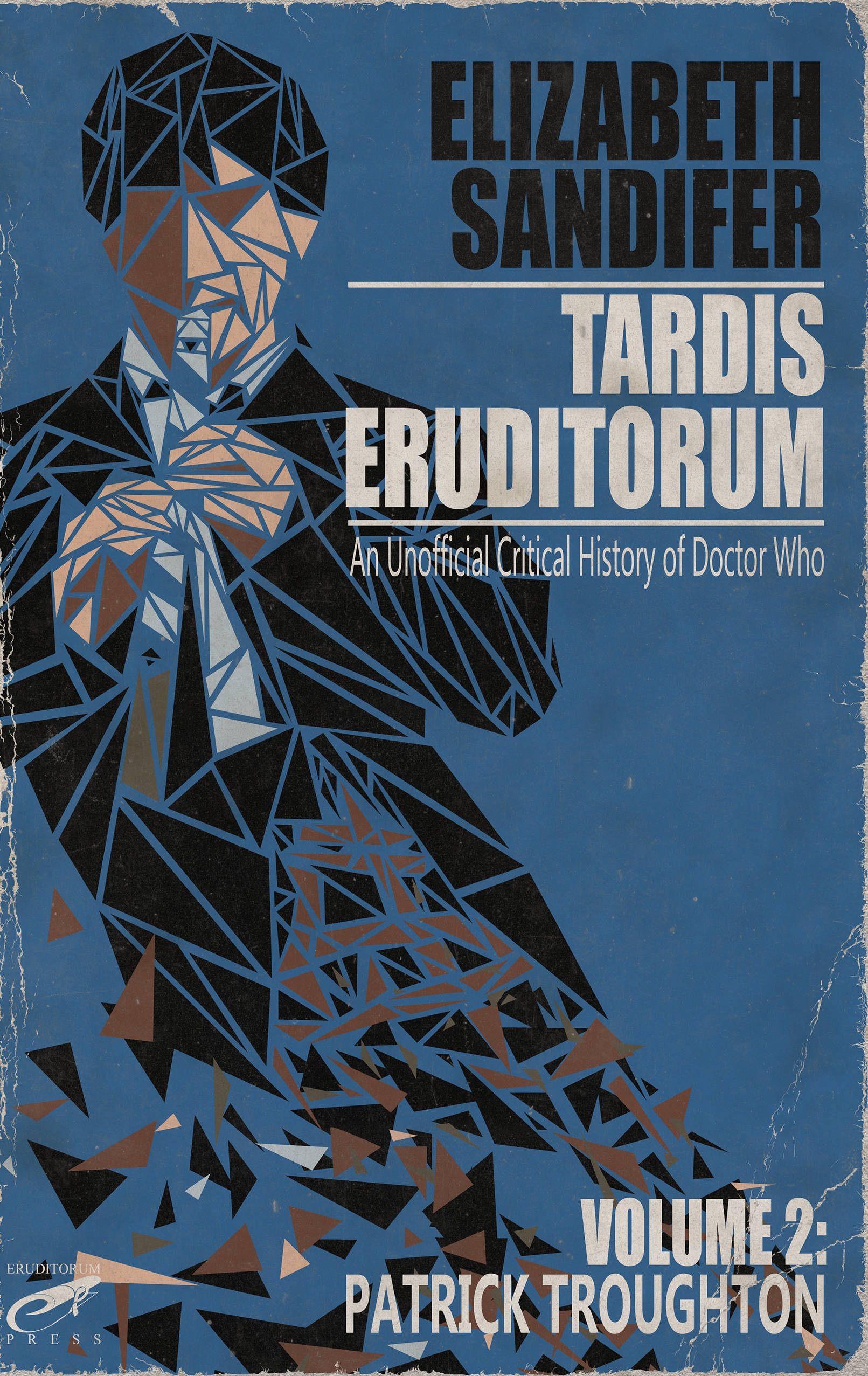 Eruditorum Press is pleased to announce the reissuing of TARDIS Eruditorum Volume 2: Patrick Troughton, the second book in the TARDIS Eruditorum series, a sprawling history of modern Britain through the idiosyncratic yet productive lens of Doctor Who. As the name suggests, this volume covers the Patrick Troughton era, with essays on every televised story from The Power of the Daleks through The War Games, along with side jaunts into a myriad of spinoff media both contemporary and anachronistic, as well as essays on other cultural events such as You Only Live Twice, The Prisoner, Batman, and the Summer of Love.
This newly released edition features rewritten essays on The Underwater Menace, The Enemy of the World, and The Web of Fear to reflect the ten previously missing episodes that have been recovered since the book's initial publication in 2012, as well as an essay on the Telos novella Wonderland. There are also, in the paperback edition, various typesetting adjustments to bring its design up to the quality standards set by other Eruditorum Press books.
The book is available at the following links in both paperback and DRM-free ebook editions.
Smashwords (for non-Kindle e-readers)
If you've previously purchased the ebook through either Smashwords or Amazon you can upgrade to the new edition for free through the appropriate site.