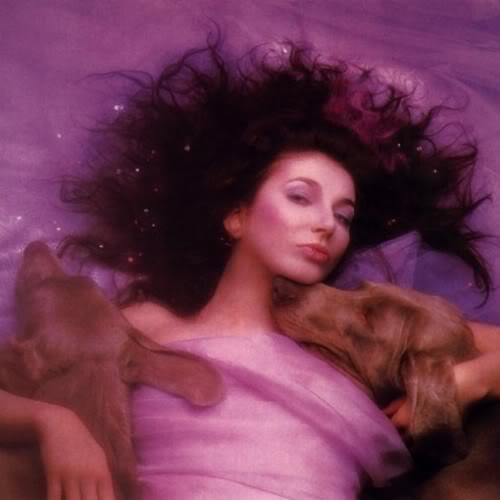 A little while ago, I said that I would write an essay of at least 1000 words, on any topic, for the first person to ask for one after I passed 500 followers on Twitter. I reached that milestone (hey, to me it's a milestone) and immediately two people asked me simultaneously. One of them asked me to write about Kate Bush. So here goes.
'Running Up That Hill' has been called the greatest pop song ever.  Now, the rational part of my brain says "Clearly that's rubbish, how can you quantify something like that?"  Thing is… 'Running Up That Hill' clearly is the greatest pop song ever created.  I mean, it just is.
There are a lot of cultural products which acquire a near universal reputation for greatness or importance owing to factors other than their intrinsic worth.  If your memory of the product in question were wiped, along with your memory of your youth, and all your knowledge of the critical consensus, and the agreed narrative of public opinion, and when you read or saw or heard it for the first time… chances are that, with a lot of things widely held to be significant, you'd pass over them without especially noticing them.
I am worried by how many of the things I love and rate would, I suspect, fall into that category… though it's actually silly to imagine that you can evaluate anything divorced from the circumstances – personal, social, historical – in which you encounter it. But we all like to imagine that we possess a certain degree of objectivity, and we perhaps tend to flatter ourselves. I mean, I love Season 18 of Doctor Who. I adore it. And I would want to make claims for its objective quality. But can it entirely be a coincidence that it happened to be the first Doctor Who I ever saw? I suspect the answer is complex. I'm sure part of why I rate it is owing to nostalgia, and a deep imprint it made on my young, developing brain. But would it have had that impact had it not possessed something else? Something objectively intriguing in its imagery, etc?
I truly believe, however, that in a situation like the amnesia scenario I outlined above, Hounds of Love would still make most people stop and go "wow".  Especially if listened to as part of a grand tour of the popular music of that year.
I think this because… well, it kind of happened to me.
I should go back a bit.  I'm going to give a personal account because… really what is there fresh to say about Kate Bush? I confess to being a bit dispirited when she was named as my topic. Not because I don't love her, and not because she's not interesting, but because its mostly all been said. Also, music – much as I love it – isn't something I'm tremendously confident pontificating about. But here goes.
I first heard Kate Bush consciously when I listened to Peter Gabriel's album So, which featured 'Don't Give Up', her duet with Gabriel. …