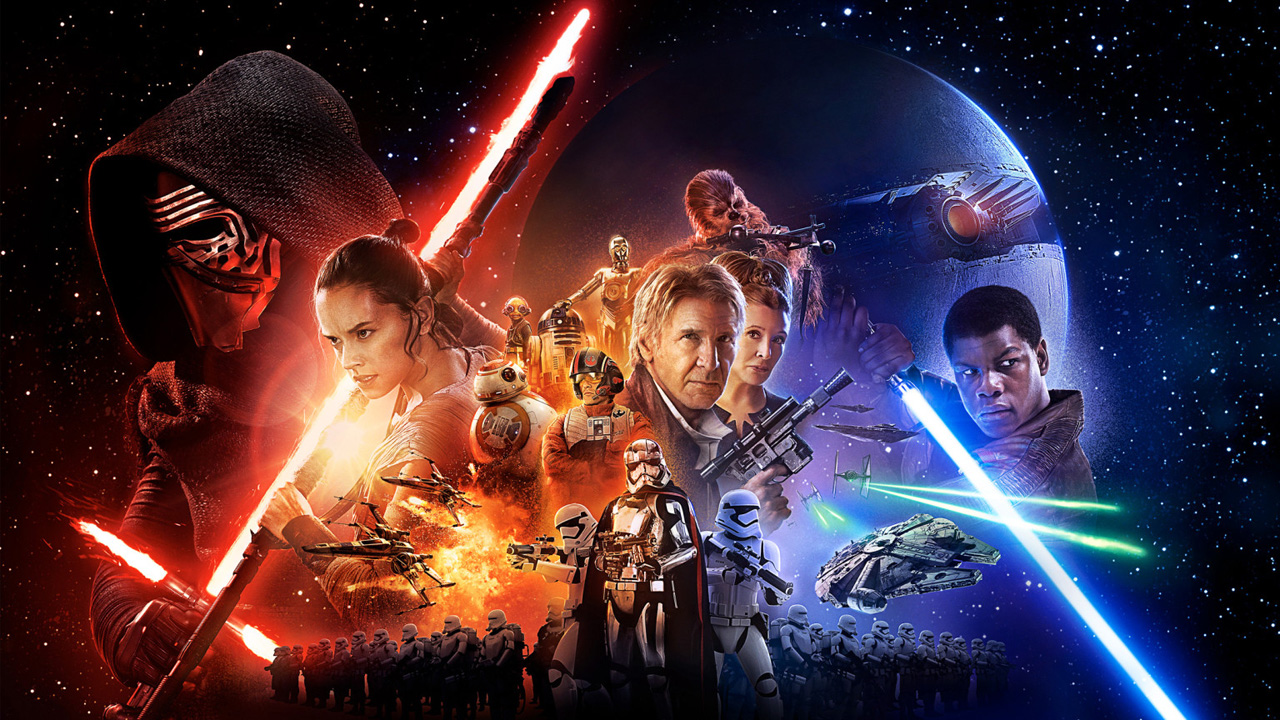 Well, it's no "Tilotny Throws a Shape."
It seems almost obvious to suggest that The Force Awakens is a film that feels more like it was engineered than created as such. There is never a moment within it that doesn't feel calculated. This is hardly surprising; the original film's conscious aping of Joseph Campbell is at times overstated, but in the post-Save the Cat! cinematic world we live in the idea that a Star Wars screenplay was ever going to contain anything that seems to be there because of some actual interest, concern, or idiosyncrasy of the screenwriter is blatantly absurd. The cold reality is that The Force Awakens basically just had to shoot on film and go back to the "used future" aesthetic that Lucas ditched for the prequels and it was going to debut to cheery reviews about Star Wars being back.
Even by that standard, however, there's something intensely rote about The Force Awakens and its unblinking tour through all the classic bits of Star Wars. It would be going too far to say that it's cynical – everybody is clearly having a good time making Star Wars. But there's a palpable sense, in basically every scene, that what they're having fun is very much making Star Wars as opposed to making this particular movie. There are exceptions – in particular Domhnall Gleeson, who has clearly never tasted finer scenery in his life – but by and large nobody seems invested in this film.
That's not terribly surprising, I suppose, given that this film (like Star Trek before it) really isn't interested in anything more than "here is the setup for a new version of this classic thing." The main beneficiary here is Rian Johnson, a filmmaker with an actual track record of interesting and challenging movies who inherits the plum Empire Strikes Back position, an accomplished cast, and an actual premise, and who thus presumably gets to go be interesting without having to waste acres of time going "look! Another plucky hero on a desert planet!"
Ah, yes, Rey. Along with Finn, the good part of the film. For two reasons. The first is simply the hilarious idiocy like the review Vox Day posted to his PUA sub-blog that objected to a girl beating a boy in a light saber fight before concluding that "women ruin everything," or the Return of Kings review that says everything you'd expect it to say. The second, quite separate from the genuine pleasure of impotent nerd rage, is simply that it's fucking wonderful to see heroes like Rey and Finn. A world where Daisy Ridley and John Boyega get to play the heroes of an action/sci-fi movie is a nicer world than one where they don't. Countless movies have gone less well-cast because they didn't have the bravery or ingenuity to hire actors like them.
And yet for all that the choice of sobriquets reveals the ugly motives for the critique, it's hard not to have a whisp of sympathy for the people who accuse Rey of being a Mary Sue.…