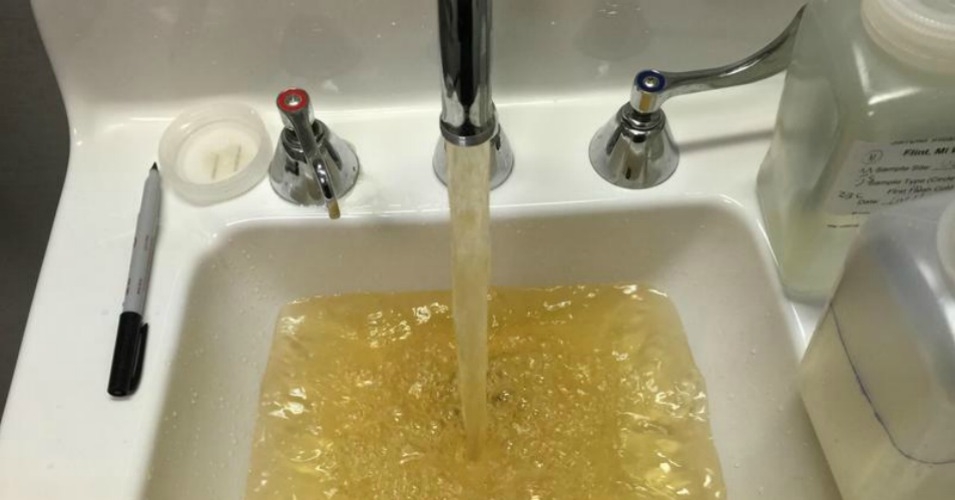 A Brief Treatise on the Rules of Thrones will return on February 29th.
Jack Graham notes that "if you want a vision of the future, imagine Flint, Michigan – forever." The neoreactionary movement, meanwhile has been doing just that for several years. Neoreaction – essentially the pseudo-intellectual wing of the loosely defined alt-right (see also Gamergate, Trump, and the "human biodiversity" crowd) – has been clanking around the fringes of the discourse for a few years now, basically getting started when a software engineer named Curtis Yarvin started a sideline career blogging as Mencius Moldbug in 2007, and gathering proper steam when Nick Land, formerly an academic associated with the Cybernetic Cultures Research Unit at the University of Warwick and one of the forefathers of accelerationism, made a dramatic heel turn in the form of an essay called "The Dark Enlightenment" in 2013 in which he, and I'm paraphrasing here, basically concluded that the best hope of a posthuman future where everyone has face tentacles lies in the form of white nationalists. I'm writing a book that's more or less about them. It'll be fun.
Anyway, the key detail in all of this is that the catastrophic decision to try to save $4m by switching Flint's water system over to the Flint river was made by not by elected officials, but by an Emergency Manager, a position created by a 1988 law and expanded dramatically in 2011. The law allows the governor to appoint someone to take charge of a municipal governor if he certifies that the city is suffering from a financial emergency. This Emergency Manager is unelected, but his powers trump those of the elected government; indeed, he can remove elected officials at will. His sole mandate is to balance the budget (My second favorite detail in all of this: he's forbidden from raising taxes to do it). The sole oversight is the Local Emergency Financial Assistance Loan Board, a similarly unelected body that rubber stamps decisions over $10,000 including the sale of public assets. (My favorite detail: the law requires that Emergency Manager's salary be shouldered by the city.)
What's striking about the Emergency Manager position is that it's more or less exactly what Mencius Moldbug proposes as the ideal system of government. Moldbug advocates for, essentially, government by CEO – an individual manager with absolute power subject to oversight by a board of directors who can replace him, with the metric for whether a government is successful being the degree to which the government turns a profit. Very much excluded from this – indeed consciously and deliberately excluded – is any notion of democracy. Moldbug despises democracy, viewing it as inefficient, duplicitous, and largely degenerate. In his view people are, whether they want to admit it or not, subjects of a sovereign. And given that, we may as well admit it and just return to actual monarchy.
It's easy to laugh at Moldbug; he's a more than faintly comical figure whose default style is meandering blog posts running thousands of words in which he badly stitches together clumsy readings of primary source documents in order to claim they reveal the bankrupt heart of modern democracy. But the derision – a tone set by a 2013 TechCrunch article called "Geeks for Monarchy" that brought Moldbug's "thought" to mainstream attention for the first time – becomes more than slightly uneasy in the face of the realization that the article came out right in the midst of the decision to switch over to the Flint River. Far from being, as TechCrunch had it, "a small minority worldview" that "shines some light on the psyche of contemporary tech," neoreactionary ideas like "denying people a democratic voice in their governance for profit is a good idea" were rolling up their sleeves and poisoning people.
So we're going to have to take them seriously. There are ways in which this is difficult. As I said, Moldbug is not a good philosophical thinker on really any level. He flits between losing the forest for the trees and contentless generalities with an uncanny knack for picking the wrong extreme for the circumstances. But his position is not incoherent; merely utterly inept. Indeed, he lays it out with uncharacteristic clarity in his first blogpost, back when he was calling his position "formalism," defining it as saying "let's figure out exactly who has what, now, and give them a little fancy certificate. Let's not get into who should have what." Taken along with his declaration that the purpose of government is to turn a profit, the underlying principle becomes clear: Moldbug believes in the objective and absolute reality of power.
This is almost reasonable. Certainly it's hard to deny power's material existence, however much one might like Varys's little spiel in Game of Thrones. But Moldbug's position requires more than simply acknowledging that power, in point of fact, functions. It requires that power be straightforwardly quantifiable and measurable. That's the ultimate point of his conspicuously unjustified idea of for-profit government: it allows for the brute quantification of power that his worldview requires. It is, of course, a fantasy. Moldbug's thought ultimately emerges out of the crass libertarianism of the Austrian school, which conspicuously eschews any form of empiricism in favor of a narrative approach (which makes it deeply funny whenever Austrian school folks sneer at Marxism), and nowhere does it show more clearly than here. This is not even the libertarian fantasy of an actually independent market; it's a fantasy of a market whose valuations are objective truths. Might doesn't make right; might is inseparable from and coextensive with right.
To be fair, Moldbug doesn't duck the consequences of this, at least not immediately. Instead he proclaims, with a blitheness that borders on rhetorical style, that because the US owns its territory (by virtue of the fact that it "can determine what happens on the North American continent between the 49th parallel and the Rio Grande, AK and HI, etc") and similarly owns the right to taxation, the citizenry are more accurately to be considered serfs. To be clear, this is just intellectually honest; it doesn't make a lick of actual sense. In particular, "can determine what happens" is a statement that disintegrates rapidly as it's unpacked. And while the "serfs" bit has a smidgen of charm, feudalism is almost precisely the wrong lens for what he's driving at.
Anyway, it's not until this point in the argument that he starts spectacularly ducking the consequences of his ideas, proclaiming, after his dramatic declaration that we're all serfs, "so what? So I'm a corporate serf. Is this so horrible? I seem to be pretty used to it. Two days out of the week I work for Lord Snooty-Snoot. Or Faceless Global Products. Or whoever." It's easy to mock the ridiculous privilege of a Bay Area software engineer who works two days a week proclaiming that he's a serf and he likes it. Indeed, I'd go so far as to suggest it's important to mock the privilege involved in that paragraph. But it's important to do more than just mock and to explicitly highlight what Moldbug omits, which is that, however "used to it" people may be, the reality is that the reality of modern corporate serfdom is, for no shortage of people, a life of brutality, degradation, and exploitation. Just ask the people of Flint.
Realize, though, that this isn't some sort of oversight on Moldbug's part. His lack of thought for the concerns of people who are not wealthy software engineers is not because it hasn't occurred to him that maybe he's got it unusually good in life. It's because he thinks they are unworthy of concern. Moldbug supports the return of slavery, calling it "a natural human relationship" akin to gay marriage, and claiming that it's a microcosm of government itself. More chillingly (which is a hell of a phrase to write after that sentence), he proclaims that "not all humans are born the same, of course, and the innate character and intelligence of some is more suited to mastery than slavery. For others, it is more suited to slavery," going on to specify that Africans historically made good slaves and suggesting this is probably genetic.
It's not like Moldbug doesn't realize how this sounds. Indeed, he earnestly leavens all of this with discussions of how the real problem with slavery is bad owners, which obviously would be fixed if people could sell themselves into slavery instead of being born into it because of the free market and all that. But, of course, when Rick Snyder was campaigning against a 2012 referendum to repeal the Emergency Manager law he talked about how "if the emergency manager law were to go away, debt in those local units of government would continue to pile up, bills would go unpaid, paychecks may not be sent, lights could be turned off, police and fire protection might not be provided, and students would be at risk of not having a school to attend." It's always for your own good.
In this regard, then, it is hardly surprising that officials reacted to the people who brought bottles of filthy and polluted water to meetings, who pointed at the increasing factual evidence of massive lead poisoning, and who lobbied for their own health and safety by calling them "hysterical." They are, after all, mere subjects. Their sole purpose is to be ruled over. Certainly it is not to have any sort of pretensions of "democratic voice."
This may seem harsh. After all, it is not as though the Emergency Manager law actually reinstitutes slavery, nor even that Rick Snyder supports that. Nor is it as though Snyder is an avid reader of Moldbug, although as a former tech CEO you can't rule out the possibility. Rather, it's that all of the differences constitute Snyder failing to follow his worldview to its natural end. Because that worldview is identical to Moldbug's: power is self-justifying and the purpose of government is profitability. Snyder ran for office as an experienced businessman who could make the tough decisions Michigan needed; more or less Moldbug's dream of a sovereign. But the most basic version of the point is found in Flint itself. There are precisely two reasons why Flint was poisoned: there was money to be made doing it, and the people who stood to make the money had the power to do it. Any difference between that and Moldbug's view of the world is one of degree alone.
Certainly it is ridiculous to suggest that the racial logic of slavery is absent from what happened in Flint. The sheer extent to which the wealth of America was built on the brutal, sadistic, and dehumanizing exploitation of black bodies has been well documented (and anyone with an interest in social and economic justice who has not read Ta-Nehisi Coates's landmark "The Case for Reparations" needs to fix that post haste). American capitalism depends on the creation of "waste" cities like Flint, and those cities are, with chilling regularity, ones that have substantial or majority black populations. The logic that poisoned Flint and the logic that set up the preposterous exploitation of Ferguson's system of a white government funding itself by fining a black population for anything it could think of are identical. As is the logic that allows an armed white militia to insinuate its intention to shoot cops for weeks but allows Tamir Rice two seconds before he's gunned down. American capitalism has always been clear about what an expendable population looks like. As with everything else here, the difference between Rick Snyder and Mencius Moldbug is simply "how expendable are they."  And even that distinction is little more than the fact that under Snyder the government only poisons you and lies about it for eighteen months or so, whereas unchecked neoreaction would poison you indefinitely.
But it is that last word, "unchecked," that seems to me key. Or, rather, it seems to me to reveal the central bleakness to the situation. Because even in the face of the profit-driven poisoning of an entire city, all that is on offer is a series of token checks on the system of power and exploitation that is in play here. The Emergency Manager law had been repealed in a statewide referendum in 2012. Snyder responded by reinstating it with a few minor changes, this time in a form that was not subject to a voter referendum. Meanwhile, when it comes to accountability, there isn't any. The bulk of relevant branches of government are shielded from FOIA request, and the release of Snyder's e-mails was voluntarily and conspicuously excluded the year the key decisions were taken. Meanwhile, with property values in freefall (not that it matters, since you can't legally sell a house with a known lead problem) and population with a wealth of massive health problems, it's safe to say that financial stability (and with it the ability to avoid having your entire elected government usurped) is not something that's on its way to Flint any time soon. There are no options on the ballot for anything other than the continuation of the basic ideology that poisoned the city. But then, you can't reform a system out of doing what it's designed to do.