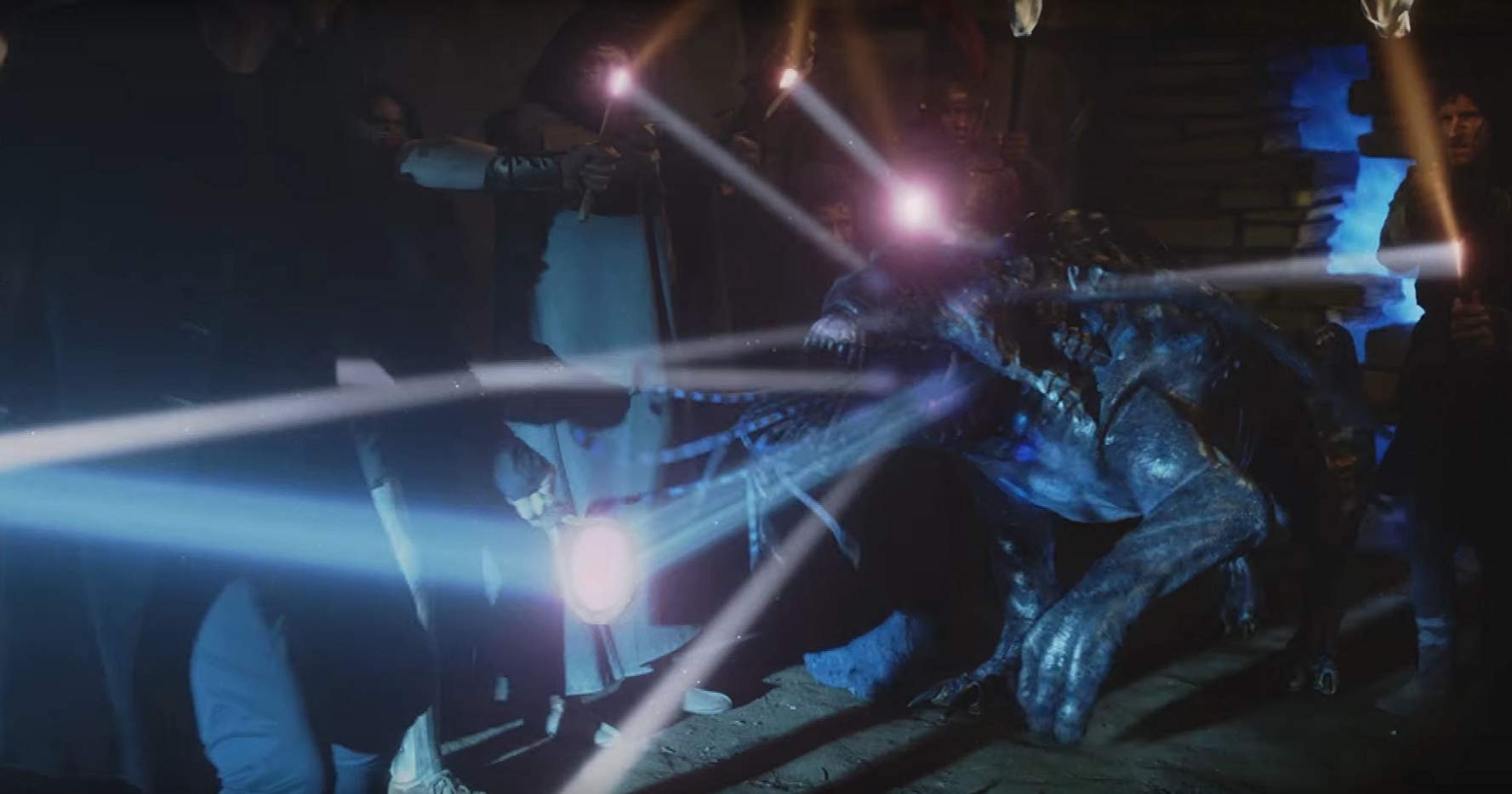 Finally, he lives up to the name Doctor Disco.
It's June 17th, 2017. Despacito continues its endless dominion over the charts, while Charlie Puth, Ariana Grande, Liam Payne, and David Guetta also chart, the latter featuring Justin Bieber, which means that he has three songs in the top ten without being the primary artist on any of them. Ed Sheeran has zero. In news, Otto Warmbier is returned home after over a year in a North Korean prison, with North Korea releasing him largely so he wouldn't actually die in their custody. Tim Farron resigns as leader of the Liberal Democrats. Republican Congressman Steve Scalise is wounded by gunfire during practice for a Congressional baseball game. And, most significantly, the Grenfell Tower block erupts in flames when a malfunctioning refrigerator started an electrical fire that ignited the exterior aluminum cladding selected for its low cost. Seventy-two people are killed. Numerous buildings across the UK are still using similar cladding, and in many of the buildings that have had their cladding replaced the costs have been passed on to the residents, who often cannot afford them.
Meanwhile, on television, Doctor Who offers one of its most remarkable episodes in The Eaters of Light. The story provides us an extraordinary and singular opportunity to compare a single writer's work on the classic series and the contemporary one. And yet most of what it turns out to do is frustrate the idea that this is an easy comparison to make. Off the bat, problems arise. Rona Munro, with only her second story, immediately takes the record for longest gap between first and last episodes (previously Terry Nation at fifteen years, nine months) with a twenty-seven year and seven month gap. She also takes the record for longest gap between two episodes (previously Gerry Davis, at seven years, seven months) with basically the same gap. And so what we have here is the difference between a thirty year old playwright who'd gotten into a BBC training course for writers and gotten poached by Andrew Cartmel, who routinely found new and interesting writers there, and a fifty-seven year old highly acclaimed veteran whose plays have gotten international stagings and numerous awards, and who has written screenplays for people like Ken Loach. This difference is, I would argue, on the whole larger than the difference between Terry Nation and Gerry Davis.
And that's before you get to structural differences. Even if we downplay the thematic shifts around things like the role of the companion—easier to do with Munro than almost any other classic series writer given the particular story she wrote—Doctor Who in 2017 is a very different thing than Doctor Who in 1989, a gap that is after all literally longer than the gap between An Unearthly Child and Survival. With a five-minute and surely Moffat-penned Missy scene tacked onto the end, this is a thirty-eight minute episode, or just over half the length of Survival. The fact that it doesn't have to take breaks for cliffhangers mitigates that a little bit, but the fact is still that this is a much smaller piece of televisual real estate than Munro had previously written Doctor Who upon, a fact that fundamentally changes what you can do with it.
So we have a writer with more than a quarter century of growth working on a fundamentally different structure than she'd done previously. Figuring out what comparisons to make between her two stories is hard enough; figuring out what to attribute the differences to even moreso. Let's start, then, with comparisons. The Eaters of Light, like Empress of Mars, has a distinctly classic series structure. The Doctor and Bill start by traveling in opposite directions, meet two opposing factions, and mutually figure out bits of the plot before reuniting to finally resolve it all. Its morality is quaint—an endorsement of ending cycles of violence and working together that sadly does not involve Peter Capaldi shouting "IF WE FIGHT LIKE ANIMALS, WE DIE LIKE ANIMALS" at Michelle Gomez. And it shares (and indeed intensifies) Survival's sense of working in a mythic and mystical register.
What gets lost in compressing this into half the runtime of Munro's previous effort (and something more like a third of the classic series standard four-parter) is the bulk of the connective tissue. Survival is a story in which the meat and matter of things is the Doctor investigating, learning things, and discovering. Part of this is imposed by its cliffhanger structure, which dictates that the first third of it must be spent building to the knowledge that the Master is involved, but even after that the central dramatic engine is the act of figuring things out. That's aggressively short-changed here, in favor of a plot that does not quite make sense and a resolution that is in key ways unearned. (The Doctor's determination to sacrifice himself is, in particular, somewhat out of nowhere, although it ends up setting up the functionally suicidal Doctor we get in Capaldi's twin finales.) But much like Survival's season-mate Ghost Light, the lack of joined up plot is a minor problem by dint of the fact that everything that's here feels like it should go together and drawing in the missing links simply isn't that hard. The gaps left are significant, but they're bridgeable.
The wisdom of this approach is that it leaves Munro time to make sure that her themes are coming through. This was a strength of Survival, which was meticulously themed. That juxtaposed imagery of feminine empowerment with a critique of social Darwinism and what we'd now call toxic masculinity, weaving them together into a consistent thematic tapestry that made the story feel rich with ideas. And The Eaters of Light maintains this tendency, ending up as one of the most idea-rich Doctor Who stories of the modern era.
The core of these themes was summarized succinctly by Andrew Ellard: "This episode is *about* a series of things, each leading to the next: COMMUNICATION and CONSUMPTION and TIME and LIGHT." And he cites a persuasive number of data points: the capacity for the Picts and Romans to communicate and ally, Nardole telling a story about a species that communicates through eating, Nardole's gift of gab, time healing Bill, the eating of light rapidly aging people, and the crows' voices carrying stories across time.
Much as Survival's themes end up at their least interesting if you collapse them into a message (roughly "feminine communion good, social Darwinism bad"), the best thing to do with this realization is in no way to try to come up with a summary of what Munro has to say about communication, consumption, time, and light (roughly "through communication we can preserve the light of life against time's endless consumption"). What's interesting is something that we largely took for granted in the classic series because of how frequently it appeared, but that has been largely absent as the new series has simply focused on other things: the sense of texture that this gives. Ellard notices the way in which, despite a number of holes and gaps in the story, he found himself focused and engaged with it because of this conceptual depth.
Simply put, The Eaters of Light feels more like the TARDIS has landed in a world than almost anything else in the new series. Even Thin Ice, which we singled out for its engagement with ideas, is ultimately oriented more around the act of investigation and figuring out, a process we've already noted is short-changed here. The Eaters of Light is simply structured around a world with tangible depth, with a sense of history and of reasons why things are the way they are. This hasn't quite been entirely absent from the new series—The Doctor's Daughter, bizarrely, springs to mind, as does The Rings of Akhaten—but even there, the tendency is to have everything collapse into a climactic set piece revelation. There's no twist that suddenly binds The Eaters of Light together. It's simply a world that is built up from a texture of ideas, with care taken to define elements of the world in relation to the key themes.
In this regard it's perhaps for the best that The Eaters of Light is a deeply flawed story because it finally nails the case that this is something Doctor Who can actually be going forward. It is not, after all, the high points that define an era of Doctor Who; the Davison era isn't defined by The Caves of Androzani, nor the Pertwee era by Carnival of Monsters, nor, for that matter, the Tennant by Blink. It is ultimately ordinary episodes—ones that are engaging but imperfect—that define what Doctor Who is. And so to really definitively show that it's possible to do this sort of thing in the modern era it's necessary to do it not brilliantly and definitively, but rather adequately. And it's fitting that this should be the last non-Moffat story of the era—a role Silence in the Library/Forest of the Dead played for the Davies era—in that it, like that story, it provides a road map forward.
Of course, there are problems here, of which "this is in no way the direction the show actually goes in from here" is only one. From a practical perspective, it has to be admitted that this direction may or may not actually point towards any popular success. With 4.7 million viewers, The Eaters of Light is in fact Rona Munro's least viewed episode of Doctor Who, although it's notable that 4.7 million is good for 26th place in 2017, whereas 4.8m for Survival episode 2 got you 96th place in 1989. (The last time in the classic series Doctor Who got 26th place was Time-Flight, which took ten million viewers to get it, and even in 2008 Silence in the Library pulled 6.3 million in the course of getting 27th, although none of these numbers are factoring time of year and in practice there's quite a lot of variation in the correspondence between viewer numbers and chart placing.) Nevertheless, 4.7 million marks a numerical low for the revived series, coming in the course of Capaldi's second consecutive season of ratings that are merely good as opposed to "massive hit" territory. These ratings were never bad per se, but they were at least starting to scrape around the point where it's appropriate to ask how much lower they could go before it was a problem. And so a direction like the one suggested here—one that seems to double down on Doctor Who's sense of oddness—had transparently less appeal than Chibnall's breezy populism.
A second and arguably more substantial problem comes around the reasons this episode falters, namely how much it has to jettison to make this cocktail of ideas work. It's certainly possible to make a story work with loose plot logic, and as we've noted some of the best stories in Doctor Who do just that, but it's difficult to imagine sustaining this sort of "handwave your way through" storytelling over an entire season. Of course, we've already seen other ways of dealing with big idea stories that don't do this, most obviously Thin Ice, but the underlying point remains that forty-five minutes is not the ideal container for exploring worlds built out of ideas, a fact born out by a perusal of two-parters in the classic series.
The obvious solution is to refocus on two-parters, and it's significant that Moffat's best season did exactly that, even if none of them really operated in the idea-focused register. Indeed, the hallmark of the Moffat two-parter, the aggressive shift in concept in the second half, really works against the extended exploration of ideas. And, of course, that was the season that really bled the bulk of its viewers. But it remains the format by which Doctor Who could become a show about ideas again, a direction that 2017 repeatedly showed was promising.
But as I said, of course, the big problem is that this isn't where the show went. We'll get around to looking at where it went instead in a few years time, but for now what we have is an odd phantom of a direction—a set of marks and scratchings that, had things gone differently, would be recognizable as the show anticipating its own future, but are instead something more like the birthing of a ghost. And so we're left with an utterly strange sense of what Rona Munro's stories are like: they foreshadow the things Doctor Who isn't going to get to become.