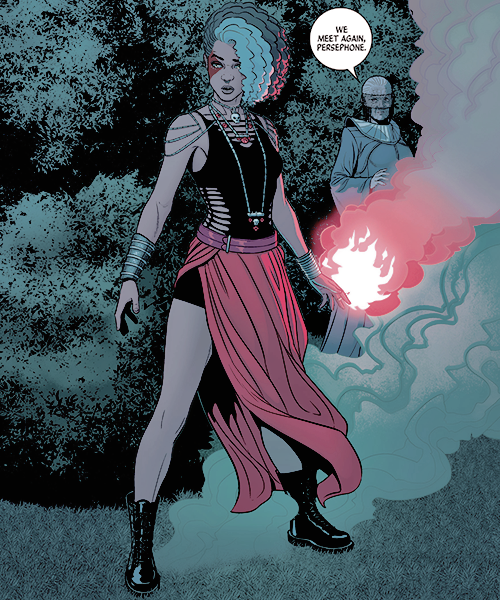 So I admit, this is a category I know basically nothing about. I mean, I assume it doesn't generally go to comic artists, and so my instinct to nominate J.H. Williams III and Jamie McKelvie, though not unreasonable from any aesthetic perspective, is still out of keeping with social norms. Still, here's the second most mindblowing moment of one of the best comics of the year, and a fantastic costume design to boot, and people can tell me what's normal to nominate here. 
Looking at the people listed in the 2016 Hugo Wikia, I see Stephanie Hans, who's doing the next issue of WicDiv, is there, so I can't be too wrong-headed. Stephan Martinière's work on the Three-Body Problem trilogy is pretty impressive too. Scanning quickly through the others, though, I'm finding this is a hard category for me. So yes, please someone have useful opinions.
Speaking of useful opinions, we could still use one or two more reviews for tomorrow. snowspinner at gmail.