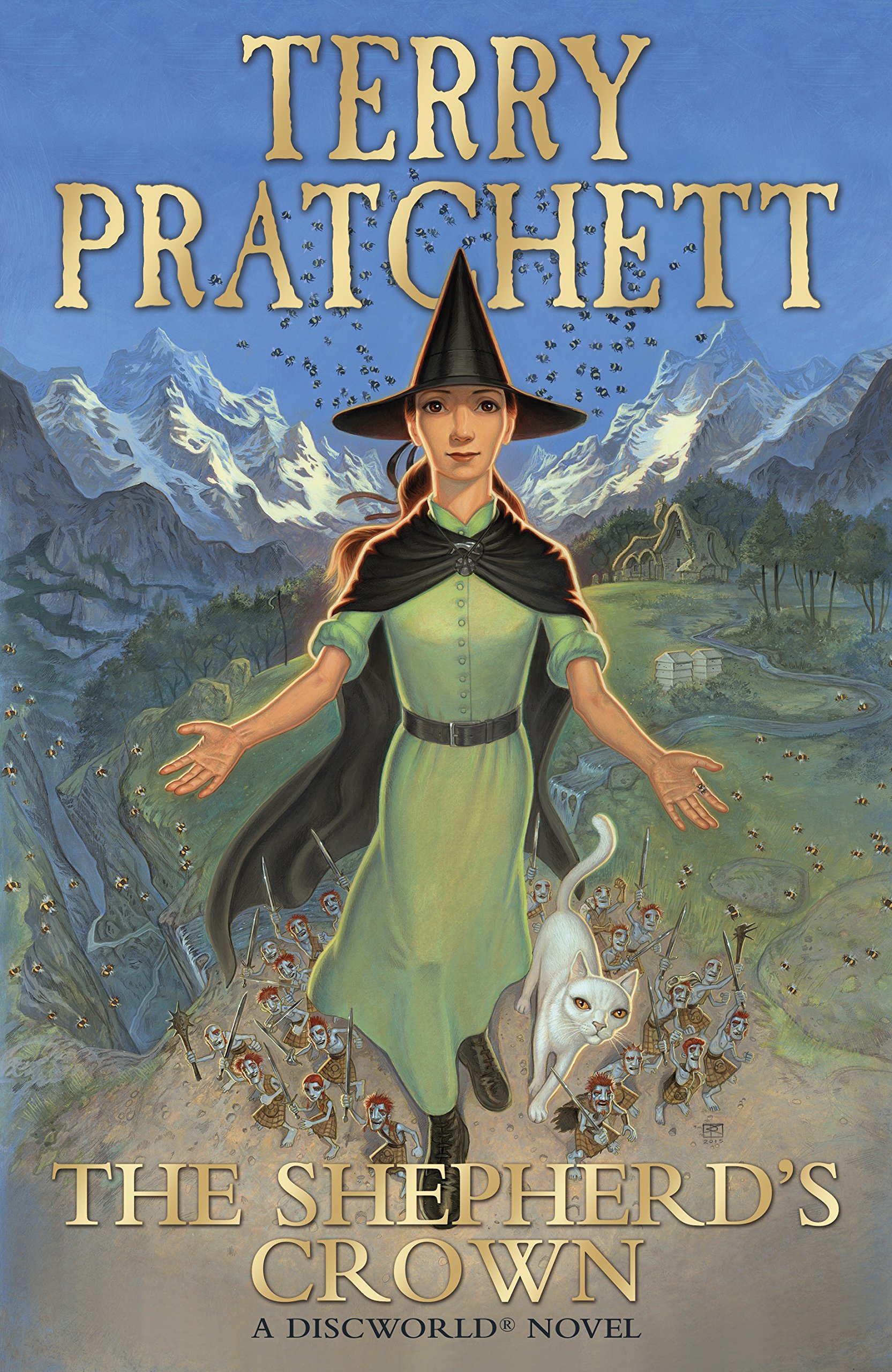 The Shepherd's Crown by Terry Pratchett
Reviewed by Daibhid Ceannaideach
Eligable for Best Novel and available for purchase here.
The Shepherd's Crown is the fifth and last Tiffany Aching book, the forty-first and last Discworld novel, and the fifty-seventh  and last novel by Terry Pratchett.  It also opens with a major event which many reviews have been criticised for spoiling. But you can't really discuss the book without spoiling it; it's like reviewing Raising Steam without mentioning it involves a train.
So here goes: Granny Weatherwax, most respected of the leaders witches don't have and part time force of nature, is no more. This happens in the second chapter, and the rest of the book is about a world with a Granny Weatherwax shaped hole in it.
In a way, this is almost too appropriate for the last Discworld book, coming a mere six months after fans found themselves in a world with a Terry Pratchett shaped hole in it. Some people who heard the spoiler were grateful that they now knew they weren't ready to read the book. Granny Weatherwax was the character Sir Terry used as an example when discussing how popular characters are immortal, she'd been around since the third book, of course Discworld ends as she does.
No other character would work here; Rincewind has been around for longer, but was always a much broader comic character;  a novel centred around his death would be like seriously considering the funeral of Daffy Duck. There could certainly have been a novel about the Watch dealing with the death of Vimes, but Vimes's death would probably be messier, and dealing with it would involve bringing those responsible to justice. Granny dies peacefully in her sleep, just like Terry did.
And, of course, we're reading too much into it already. The last five books have all "obviously" been Terry's final novel where he says farewell to his characters. It's pretty clear he never thought that way, and the afterword by Rob Willkins reveals there were at least four ideas he was working on that we will now never see. There was never going to be a "final Discworld novel", there was just going to be a point where they stopped.
But this is nonetheless a book that works as a final Discworld novel. It also works as the last Tiffany Aching novel, which probably was intentional; Tiffany comes into her own as the new major witch, as we always knew she could, and has to face the elves, just as she did aged nine in The Wee Free Men. The way she does this involves a decision it is hard to imagine Granny Weatherwax making, but is very Tiffany Aching, showing that, while she learned from the best, what she learned was how to be herself.
But the echoes of past witches novels stretch further than that. Pretty much all the witches appear in it and most of them get a moment to shine (even Mrs Earwig). Geoffrey, the young man who wants to be a witch, is paralleled to Eskarina Smith, the young woman who wants to be a wizard in Equal Rites, thereby highlighting that there are two edges to why fixed gender roles are wrong, and that while one is more obviously discriminatory, the other is no better for being insidious. And there's plenty references to the day-to-day work of witches, which was always an important part of the Tiffany books. (For those who don't know, a Discworld witch is basically a district nurse who moonlights as an occult troubleshooter.)
(Is the gender politics in this book perfect? Well, no. I was disappointed that Geoffrey doesn't get to actually be a witch, and instead they make up a title for him. And the Discworld running gag about sheds has always struck me as a touch gender-essentialist, and it turns out explaining it from first principles does nothing to change my mind on this. But that's just a couple of bum notes.)
An interesting balancing act in the book is its attitude to Progress. The book is mostly set on the Chalk, where things move slowly and the world is resistant to change, but change is happening. Old men aren't sure of their place in the world. There are things like Tiffany's dad wondering if he's the last generation to call a fox "Reynard". Since the Chalk is closely based on the place Terry chose to live, he certainly has sympathy for this viewpoint.
But this isn't just reactionary "the past was always better" Tolkienism. For one thing, Progress is represented by the steam engine, and Terry clearly loved the fact Discworld had trains now. From the description of the broomstick shop in a railway arch to the fact that the rails and engines are as effective a ward against Discworld's monstrous elves as any other iron, the Ankh-Morpork and Sto Plains Hygienic Railway is clearly presented as A Good Thing. You can miss the past, but the future is coming.
Because, in the end, that's what a book about coping with death means. The world will change, and you might not like the changes, but they'll happen anyway. And you can either deal with them, as Tiffany does, or deny them, like Lord Peaseblossom refusing to admit elves can no longer raid the human world safely.
Oh, and it's funny. Maybe not his funniest, but then the Tiffany ones never were; they were too real for that. (And as GURPS Discworld says, one of the things that makes Discworld work is that it's a world that contains jokes, but not a joke world.) But it definitely has some great lines amid the plot. (My favourite is when faerie glamour draining away is described as "the elvish leaving the building". Although all the scenes involving the Nac Mac Feegle come close.)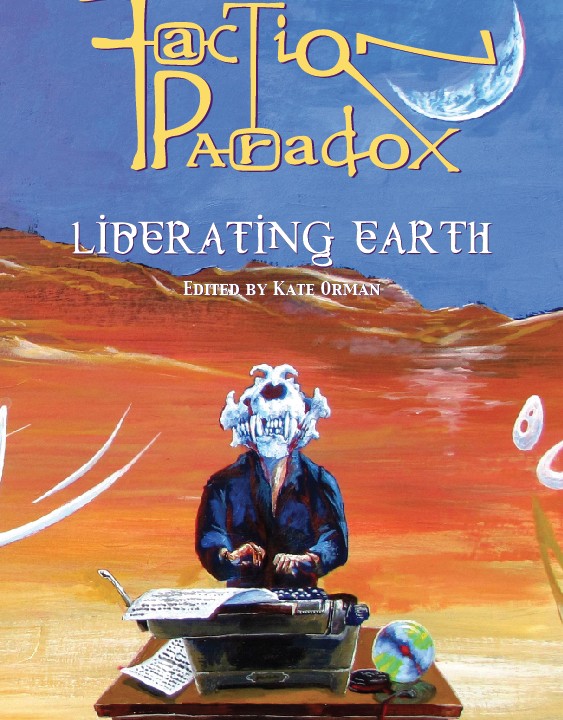 Annie's Arms by Xanna Chown
Reviewed by James Wylder
Eligible for Best Short Story and available in Liberating Earth, for purchase here.
The beauty of Annie's Arms lies in its total subversion of what its supposed to be. An absolutely horrific love story, Annie's Arms is a story that is a mashup of genres that would usually be looked down upon by the literary elite: a young-adult romance sci-fi horror tale. In some ways its the perfect storm of ill respected genres, and that's what makes it shine. The story rejects fitting into any one category, tearing apart the expectations of each of its respective parents. Its horror is cosmic, but casually domestic. Strange shadow creatures from beyond reality have become just another part of everyday life, complete with low-wage service jobs related to them. Even as the world falls to tatters, its banality is infinite.
But along with the banal cosmic sci-fi horror is a star-crossed romance, and the brilliance here comes with this being the plotline that contains the story's real horror. Its not the existence of shadow beings that burn through our world that inspires fear, its that they might want to reduce our ambitions down to a consummation. For Annie, the chance to be the enabler of this romance should be the point where the world widens for her, but its what kills her. Not through malicious action, nor through intentional violence, but through falling into a story she doesn't understand but thinks she does.
The source of presumed comfort is the abuser, the source of horror was all that was stable in the world. Whether its a warning or a critique, its something that feels timely in a world where abuse is so often still romanticized. Sometimes the scariest thing is a romance.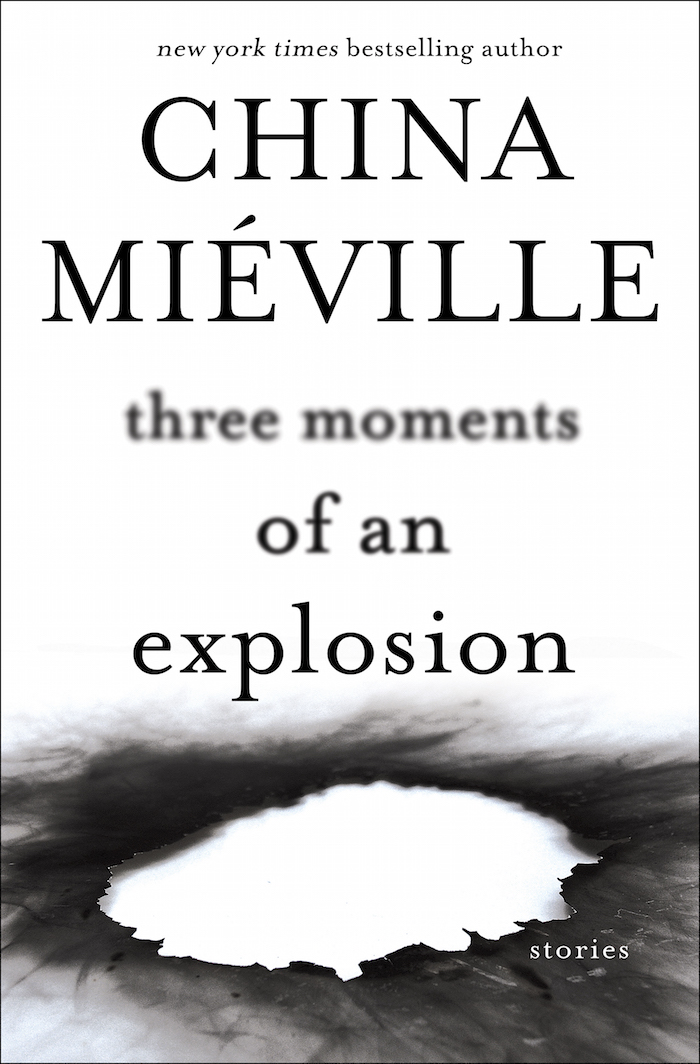 The Dusty Hat, by China Miéville
Reviewed by Jack Graham
Eligible for Best Novelette, and available here. 
China Miéville, the multi-award-winning SF/Fantasy author, is one of the team behind the new Marxist journal Salvage. Miéville's short story, 'The Dusty Hat', taken from his recently published collection Three Moments of an Explosion, was posted on the Salvage website as a free enticement when the journal was gearing up to launch. You can still read it for free here. The story is an apposite choice for that context, given that it is set in the aftermath of a split in a British far-Left party, such as the splits that gave rise to the existence of Salvage itself. The narrator is one of several who have just left an older, larger party, and is attending a series of meetings held by the newly formed breakaway group. The narrator tells of encountering a strange man at some of these meetings, a man wearing a dusty hat, who delivers himself of statements that stand out from the normal stuff you get at such meetings (and believe me, when somebody at a meeting like that says something even half unpredictable, you notice). Intrigued, the narrator follows the man through the corridors of the educational establishment where the event is being held… and then things get seriously weird.
The first thing to say is that the political backdrop to the story is recognisably based on the split in the Socialist Workers Party – Britain's largest revolutionary socialist party – which took place in 2013. Chunks of the membership, including Miéville, left following the party's scandalous and shameful conduct in the wake of rape and sexual abuse allegations made by female members against the National Secretary Martin Smith. The allegations revealed a culture of sexism, rape-apologism, manipulation, cronyism and cover-up inside the party. Miéville and his group departed, making a very proper public noise about it. (The breakaways formed a new organisation – the International Socialist Network – which subsequently split after a row about racism and kink-shaming. Hence, Miéville's involvement in Salvage.) The story doesn't actually track these developments exactly, but near enough. More broadly, anyone who has ever been involved in British far-Left politics, or even just been to a public meeting organised by a British socialist sect or groupuscle, will get a giggle from bits of the story. Beyond in-jokes and arcane references, the story has serious fish to fry when it comes to politics. Aside from the obvious critique of the SWP – or, more broadly, the enshrined problems with the far-Left that it represents – there is also the critique of vacuous optimism and rote conformity, even from the narrator's political friends.
There's a way in which the weird, oblique, and poetic statements of the hat-wearing man mirror Miéville's own style in the story, certainly as it progresses. The prose manages to be wistfully conversational, densely allusive, complex, playful, and sometimes wilfully obscure – to the point where sentences need to be re-read several times in order to fully take in all their implications. Miéville has stated his distrust of the idea that language is a clear pane of glass through which we see meaning, believing it instead to be more akin to a stained glass window (c.f. particularly his novel Embassytown). And he refuses to shy away from the implications of this. Reading him is, sometimes, a complex and demanding pleasure. His fiction prose is clearly influenced by postmodern writers of both fiction and non-fiction… and also, I would argue, by Marx. The young Marx, who started writing philosophy in the context of the Young Hegelian movement, can often be found working in a similar style – allusive, playful, punning, wilfully complicated and obscure – in his early writings. And the older Marx held on to the best aspects of this style, which involved a tendency to pack large numbers of ideas into short bursts, creating complex sentences which need careful parsing. To me, this isn't a disadvantage in either Marx's work or in Miéville's fiction. Indeed, I find it a heady pleasure. The fact that the work needs careful re-reading in order to fully make sense of it – or rather, to fully assimilate what you need to in order to start pondering the sense of it – doesn't detract from the punch you get from the first read. I'm making the story sound terribly serious. But actually, it works along the lines of a cheeky – if vast – conceptual joke.
Essentially, the story is about the narrator being contacted and 'recruited' by a faction of sentient dust, which wants to show solidarity with, and come to the aid of, his faction in their fight with other far-Left groups. To go into much detail about the mechanics of how this works would be to ruin the story for anyone who hasn't yet read it. Honestly, the term 'spoiler alert' really doesn't cover the kind of damage I could do to your experience of reading this story if I were to list for you, in advance, the permutations Miéville puts on the concept. Suffice it to say, the story doesn't work like the kind of standard genre piece that the phrase 'sentient dust' might imply. Miéville sets the story against a vast implied backdrop of a universe which works according to a previously unimagined ontology of both consciousness and politics. Sentience runs through the entire natural world, as does politics. The struggle is omnipresent and universal… but not in a Nietzschean or a Hobbesian way. Rather, the story imagines a universe something like that described in Engels' Dialectics of Nature, but in which all the forces of the universe, and all the matter in the universe, is conscious, possessed of ideas and principles, divided into factions, and engaged in political struggles. Crucially, solidarity is as ontologically key to this massive conceptual/literal joke of a cosmos as is struggle. The split in one of the walls in the narrator's crumbling house has been watching him, and is an enemy. But the dust comes to his aid, as a comrade.
Much as the story might make its satirical swipes, and invoke the metaphysical claims of dialectical materialism (ironically but also 'on the square'), I'm sure there's no ultimate 'message'. Indeed, as if often the case with Miéville, the polysemy and instability of valence are part of what's wonderful about it. Almost certainly, there is no solution to the riddle the story poses. No punchline that will make the joke make sense. But it's a wonderfully rich riddle, and a very funny joke all the same. From such a simple pun – the split in a wall mirroring the split in a party – comes nothing less than an entirely new joke cosmology. This is pure politico-poetic alchemy. As above, so below. I'm a confirmed Miéville fan, so it's unsurprising that I admire this – but I really think it's one of the most dazzling stories I've read in ages.