Hi there. I'm an explorer, rogue academic, natural historian, athlete, anarcha-feminist and mystic. So naturally this means I write about video games, Star Trek, the 1980s, Alice in Wonderland and Garfield. My column is Wednesday morning, Eastern time.
My biggest project to date, and probably the one you're looking for, is Vaka Rangi: A self-described work of comparative mythology examining the motif of the voyaging starship (namely Star Trek) through the lens of post-scarcity utopianism, myth cycles and anarcha-feminism. I'm also working on a deconstructive heretical exegesis of The Legend of Zelda series called Hyrule Haeresis, and a semiregular critical exploration of the comic strip work of Jim Davis called Permanent Saturday. I sometimes write about other things too.
Here's Part 2 (well, part "2c") of Ben Knaak's Alternate Histories project exploring how to model a materialist conception of history through video games. Be sure to follow along on his blog and YouTube Channel!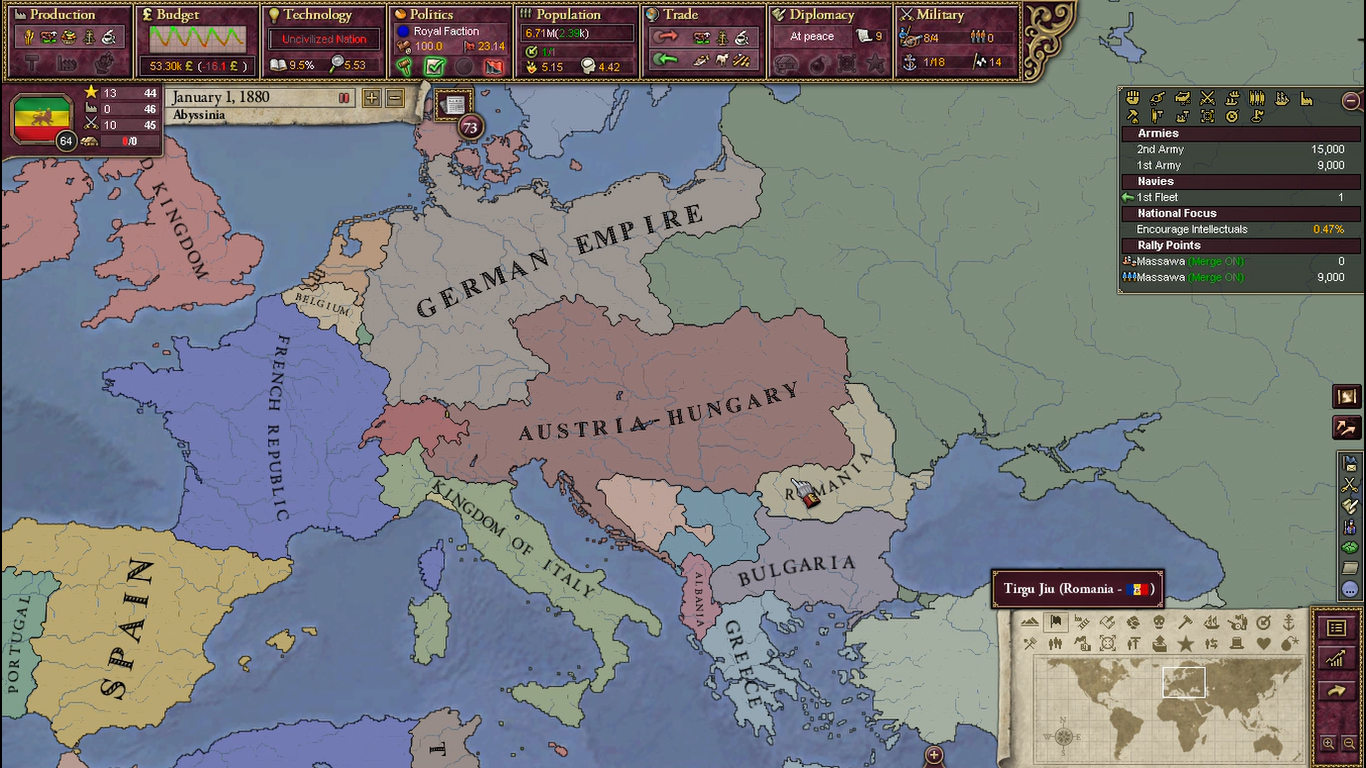 Shit I Don't Really Know, But Can Fake, Part I: How's the Game Going?
It is on its face absurd that the crisis over the Panama Canal Company could by itself lead to the largest and bloodiest war the world had ever known. That the two-headed monster of Boulanger and Déroulède would make their usual hash of things was no surprise. That the Panama Scandals would bring about the peaceful downfall of a government which, after regaining Alsace-Lorraine, had no further reason to exist, might have been predicted. That the departure of the pro-British Boulangists, combined with the refusal of the Colombian parliament to approve the sale of the canal concession to Britain, would pit France against her traditional enemy is perhaps understandable. The American invocation of the Monroe Doctrine is practically reflexive. But without recourse to other causes, Britain's insistence on backing the cause of Panamanian separatism to the point of worldwide destruction makes absolutely no sense.
...
Here's Part 2 (well, part "2b") of Ben Knaak's Alternate Histories project exploring how to model a materialist conception of history through video games. Be sure to follow along on his blog and YouTube Channel!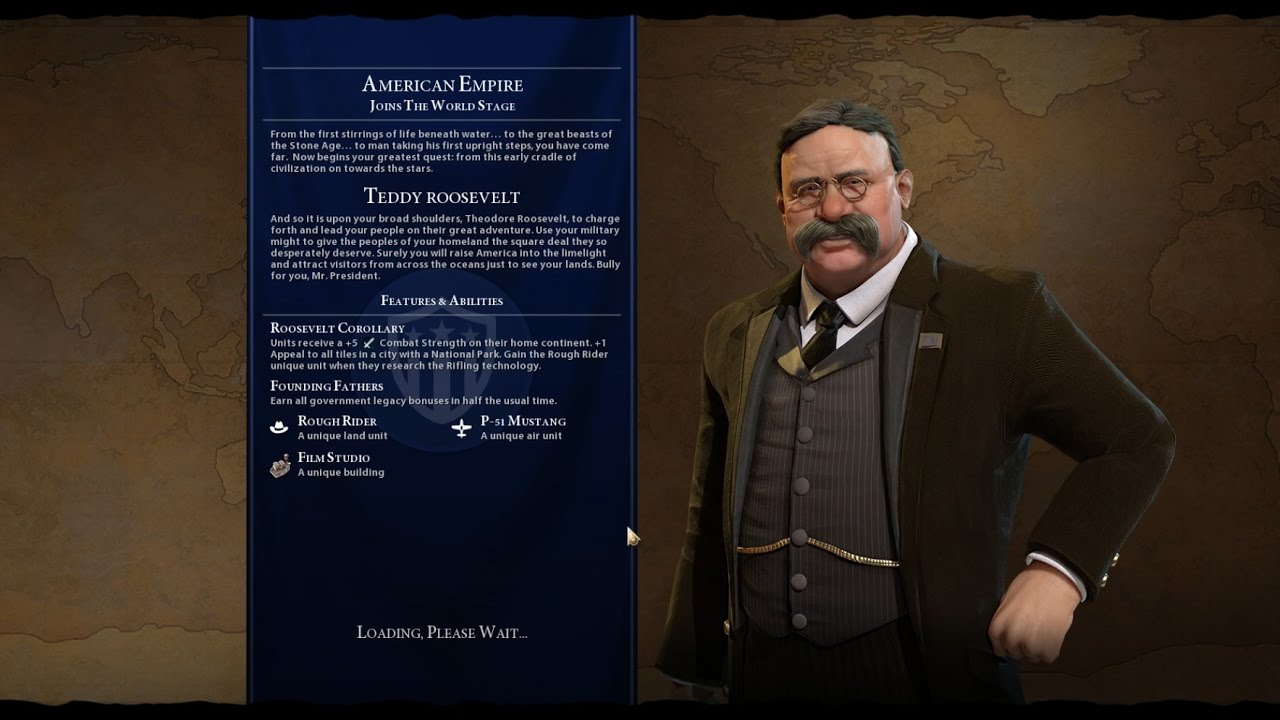 Shit I Don't Know, Entry #2: Who's Playing This Game?
In most 4X games in which the player controls a nation, that nation's identity, attributes, and associated play style remain static and constant. Rather than a contingent cultural and political reality that arises from particular circumstances, the nation is an eternal reality. It will often have a set of statistical bonuses or accompanying debuffs, or a unique unit or building it can construct once the correct technology has been researched, simply by virtue of being itself. The nation exists at the beginning of the game, and barring conquest by another nation it will exist at the end. Every player who chooses "America" begins history with the founding of Washington in the year 4000 B.C. Where did these people come from? Are they white? Patawomeck? Who is this Washington they named their settlement after? It's not important; welcome to the United Neolithic States.
This works fine ...
Here's Part 2 (well, part "2a") of Ben Knaak's Alternate Histories project exploring how to model a materialist conception of history through video games. Be sure to follow along on his blog and YouTube Channel!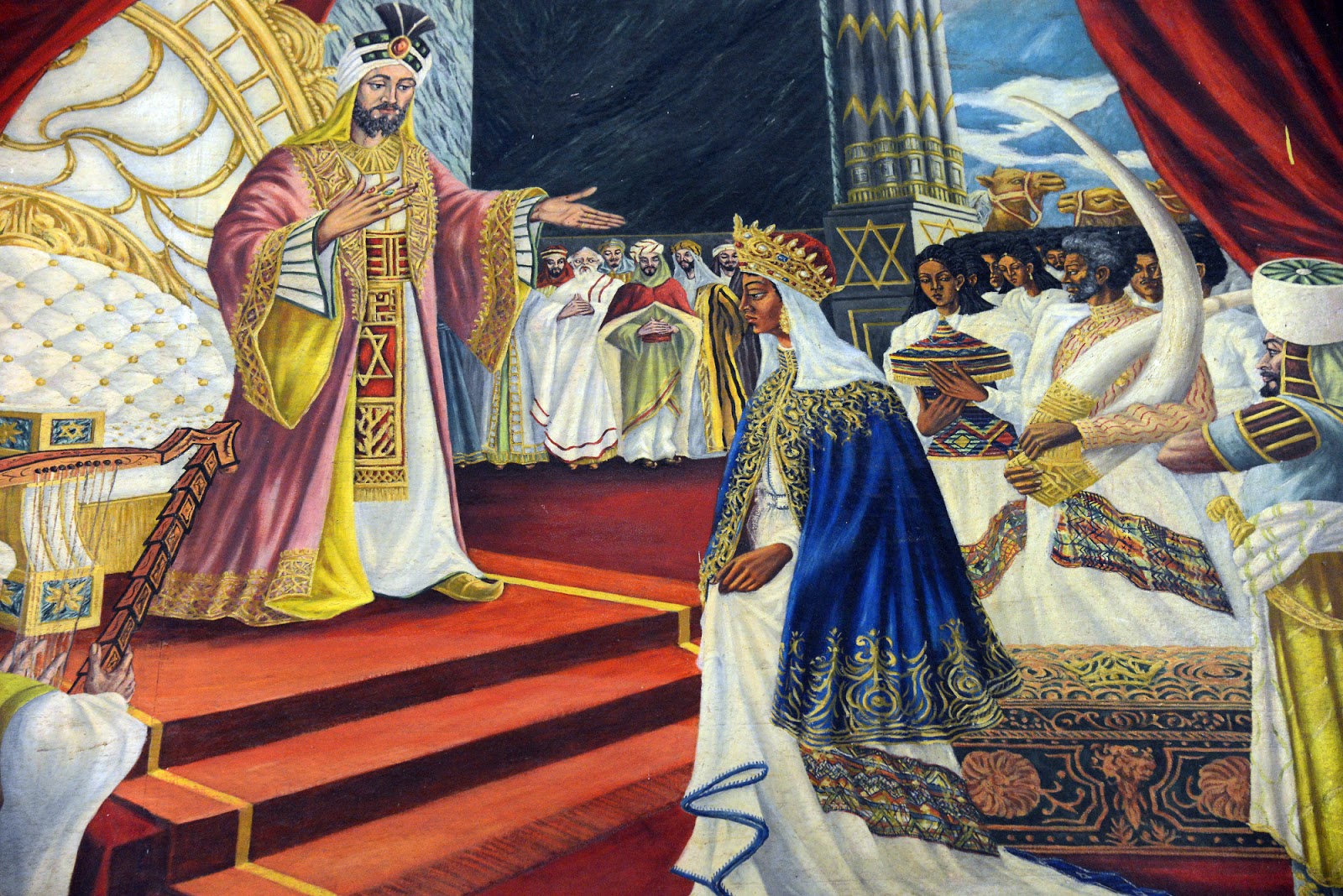 Shit I Don't Know Entry #1: Where Are We?
Here I must confess as to the greatest difficulty I face with a project that deals extensively with Ethiopian history: if you held a gun to my head, I would not be able to give you a concise, coherent definition of what Ethiopia even is. The concept of the nation in general is a nebulous one that at even its most vivid doesn't come close to approaching a science. National consciousness is therefore one which a historical materialist must regard with healthy skepticism, even when it accompanies a struggle for liberation against colonizers. It certainly isn't a sufficiently robust concept to be the sole basis for the authority of a state.
You will note that I have elected not to take the coward's way out by appealing to a dictionary definition of the word "nation." There are two reasons for this: first, it's a hacky, middle school ...
I am on extended hiatus from posting on Eruditorum Press, but I wanted to use my platform here to share this wonderful and exciting new project from my good friend Ben Knaak. Ben's been a guest on Pex Lives and he and I have done a few audio recordings of our own together that some readers might remember. Anyone who's interested in video game criticism and/or Marxist history and philosophy, which is to say statistically all of you, should really enjoy this new series.
I'll be crossposting content here as it becomes available to me, but please do consider following Ben's new blog and YouTube channel. That should be all from me.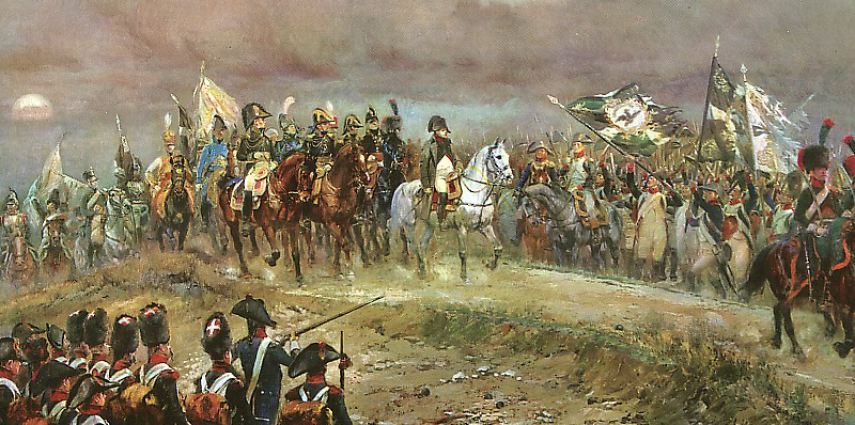 Not a Country with an Army but an Army with a Country
The story of Video Game History™ (as distinct from the history of video games, which is of course a different subject) does not, in fact, begin with Sid Meier. Nor even with Francis Tresham, designer of the original Civilization board game that introduced the infamous "tech tree" to the world. No, the long, slow gestation of Video Game History™ predates not only the existence of video games, but ...
I was away travelling during E3 week this year and thus was only able to follow it secondhand. I'm busy processing my trip (and frankly wishing I was still on it) and getting over yet another horrific summer cold, but here are a few thoughts on the stuff that jumped out at me from what I caught of this year's expo. As usual, I'm focusing on Bethesda and Nintendo as I'm no longer passionate enough about the industry on the whole to expend the time, space and effort it would take to follow all the other companies.
It was a somewhat quiet year for Bethesda and Nintendo, with not a lot of new announcements and much spotlighting of games that had been announced prior to E3, *leaked* prior to E3 or that had been open secrets that were all but confirmed already. Which is fine by me frankly: After a massively successful launch and a year of doing nothing by skyrocketing in popularity, the Switch has made it a *very* expensive few months for me (at last count the system has *over 700 games* already! I don't own all of them, but enough that ...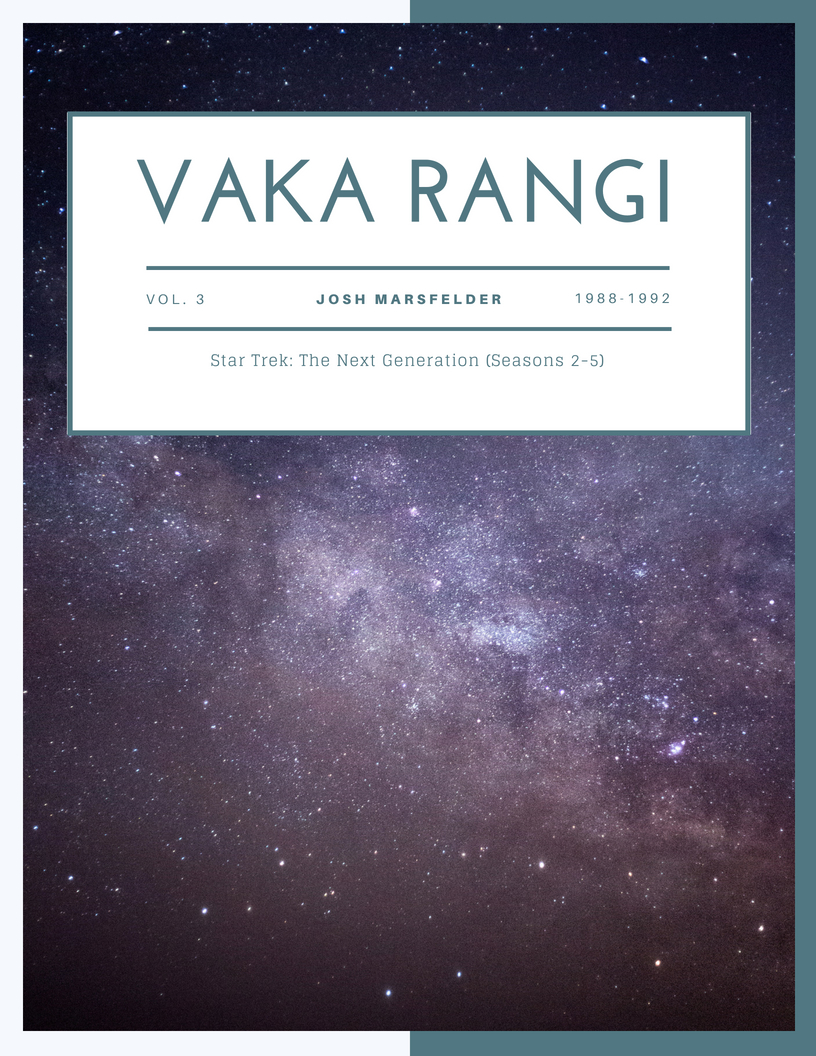 Vaka Rangi Volume 3: Star Trek: The Next Generation (Seasons 2-5) is now available! Or if it's not yet, it will be presently.
This volume covers the years 1988-1992, framed (to borrow/paraphrase a bit from Jack) in terms of Star Trek: The Next Generation's "Fall and Rise". Although the young Star Trek had ended the 1987-88 television season a popular, critical and ratings success, Leonard Maizlish's authoritarian micromanaging and Gene Roddenberry's failure to properly communicate his ideas to his staff drove the creative team away in droves. Worse still, one of the worst Writer's Guild Strikes of all time hit in 1988, absolutely crippling producer Maurice Hurley's attempts to do his job for the entire year. But Hurley made enemies and mistakes of his own, and by the time the Writer's Guild Strike finally lifted he was gone, and with him all remnants of Star Trek: The Next Generation's original creative team. Come 1989 the entire studio had been completely turned over, and an incoming motley crew of veteran TV producers and ambitious young freelancers were faced with the seemingly impossible challenge of keeping Star Trek: The Next Generation not just ...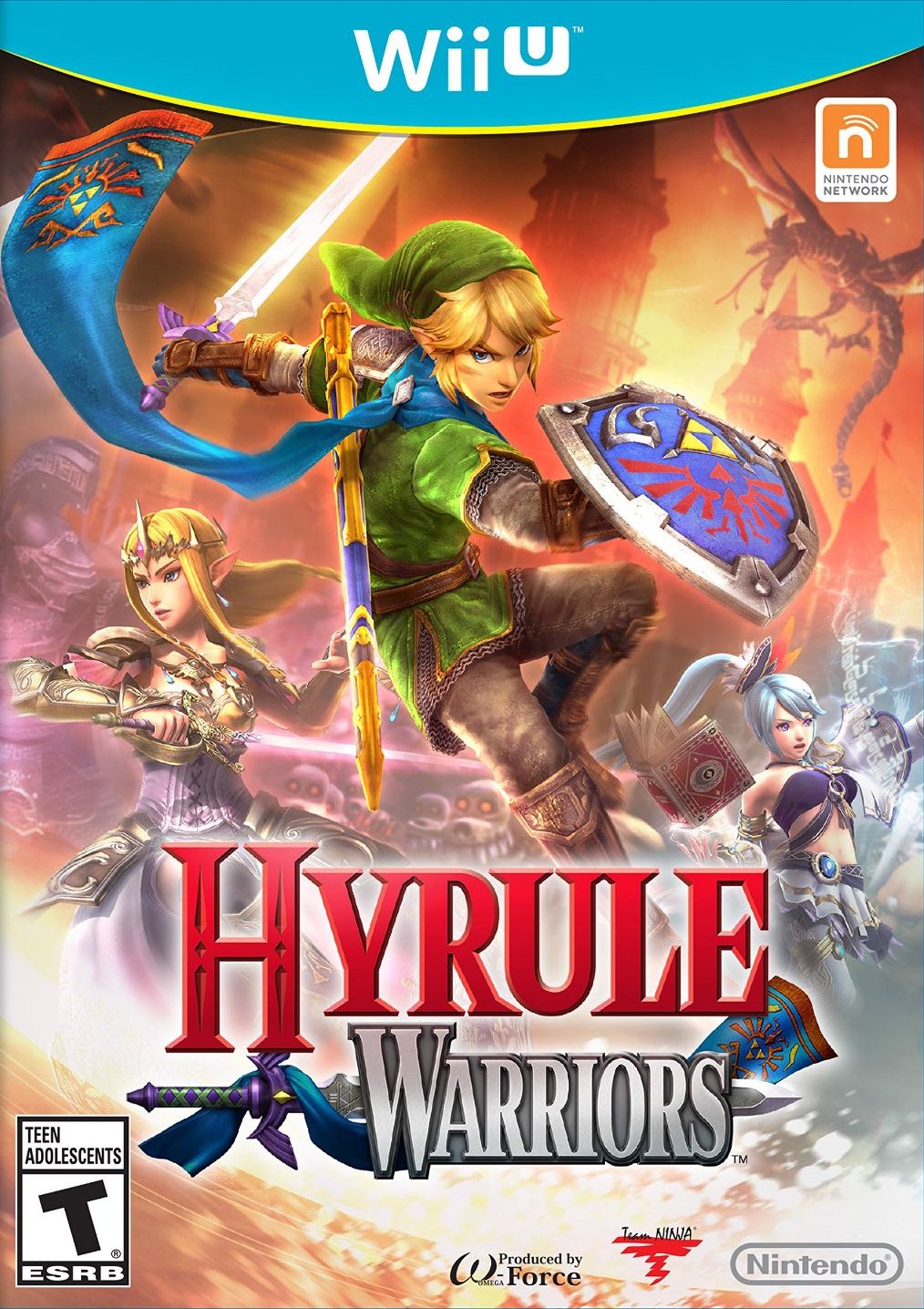 In mythic times, when magick coursed free and unbound through the veins of the land, our ancestors walked as goddesses and gods across the becoming-moment. The myth-landcape was formed from their migrations and universes were born from their footsteps. Forests and flower fields grew from among the life-streams and had voice and spirit, and the sea and the sky were together as one.
Such goes the Legend of the Golden Age, the departed plane of eternity when Light spoke with the ecstasy of shared emanation in the All Moment and when all Immortal Stories lived here on Earth. In the telling, the Past becomes a distant country from whence we are separated by Time and Tide. Your ancestors are There, because They cannot be Here. There is cast a great insurmountable chasm between Heaven and Earth, and only in Heaven do we allow ourselves to be happy with the fulfillment of our calling.
But this mythic landscape bears the laugh-lines and contours of a magickal birth. There are worlds around us for the initiate who has learned to See to behold and enjoy. In truth, the Golden Age never ended and the Immortals never departed. The Otherworld is always there ...
In just a few short weeks, every game I bought a Nintendo WiiU for will have been made available for the Nintendo Switch, and in each and every case the experience has proven to be a dramatic improvement. This occasion has given me a lot to reflect on and think about and there's a lot I could say about it, but there's a particular set of emotions I want to focus on today. I've always believed that different sensations can remind us of memories and feelings connected to where and when we were when we first experienced them, and that this can be just as true for our media as it is for anything else. This is why we have to be cautious listening to a certain song when we are feeling a particular way (especially if we're feeling sad) lest the two end up associated together in our minds forever. On the other hand, it's also been my experience that, with care, those feelings can grow and evolve with us as we revisit them over the course of our lives.
I got my WiiU at the end of 2014, two years after it had ...