Viewing posts tagged capaldi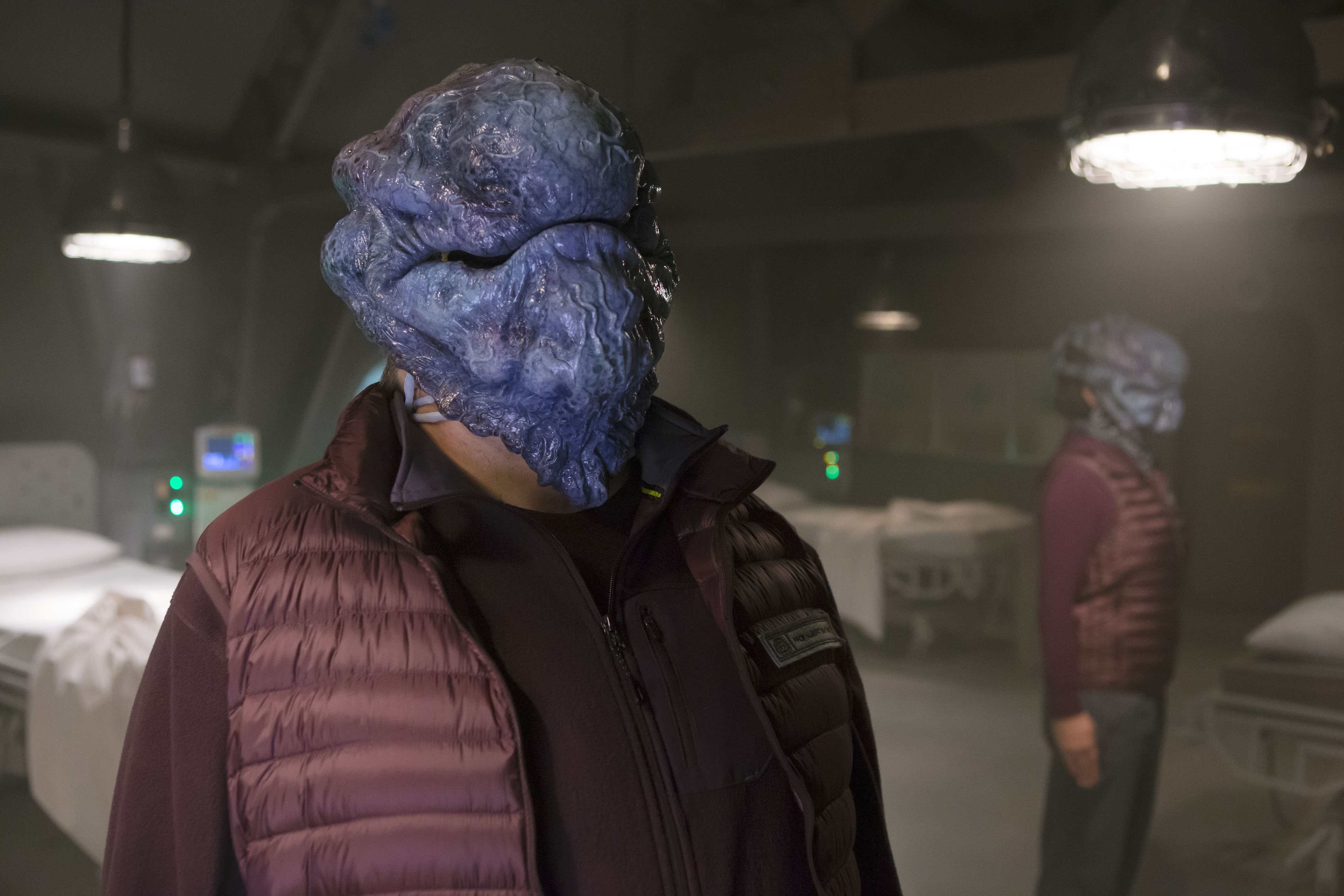 I have a cat with chronic upper respiratory issues, and about once a day she just starts sneezing really hard and snots all over her face.
It's December 25th, 2014. X-Factor winner Ben Haenow is at number one with "Something I Need," with Mark Ronson and Bruno Mars, Take That, One Direction, Taylor Swift, and Ed Sheeran also charting, the latter with "Thinking Out Loud," which has been clanking about the charts since before Deep Breath, cracking the top ten in the same week as Flatline, and not leaving it since. In news since the Brigadier returned from the dead as a Cyberman, the US resumed normal relations between the US and Cuba, while riots broke out in Ferguson after Darren Brown was not indicted. In the country we actually care about, meanwhile, Nicola Sturgeon becameFirst Minister of Scotland, while her predecessor Alex Salmond announced that he'll stand for parliament, and the Church of England allowed women to be appointed as bishops and Libby Lane became the first person to do so.
While on television, nothing; an entire episode that writes itself off as a dream. So Moffat is continuing in the vein of cheeky arrogance, doing ...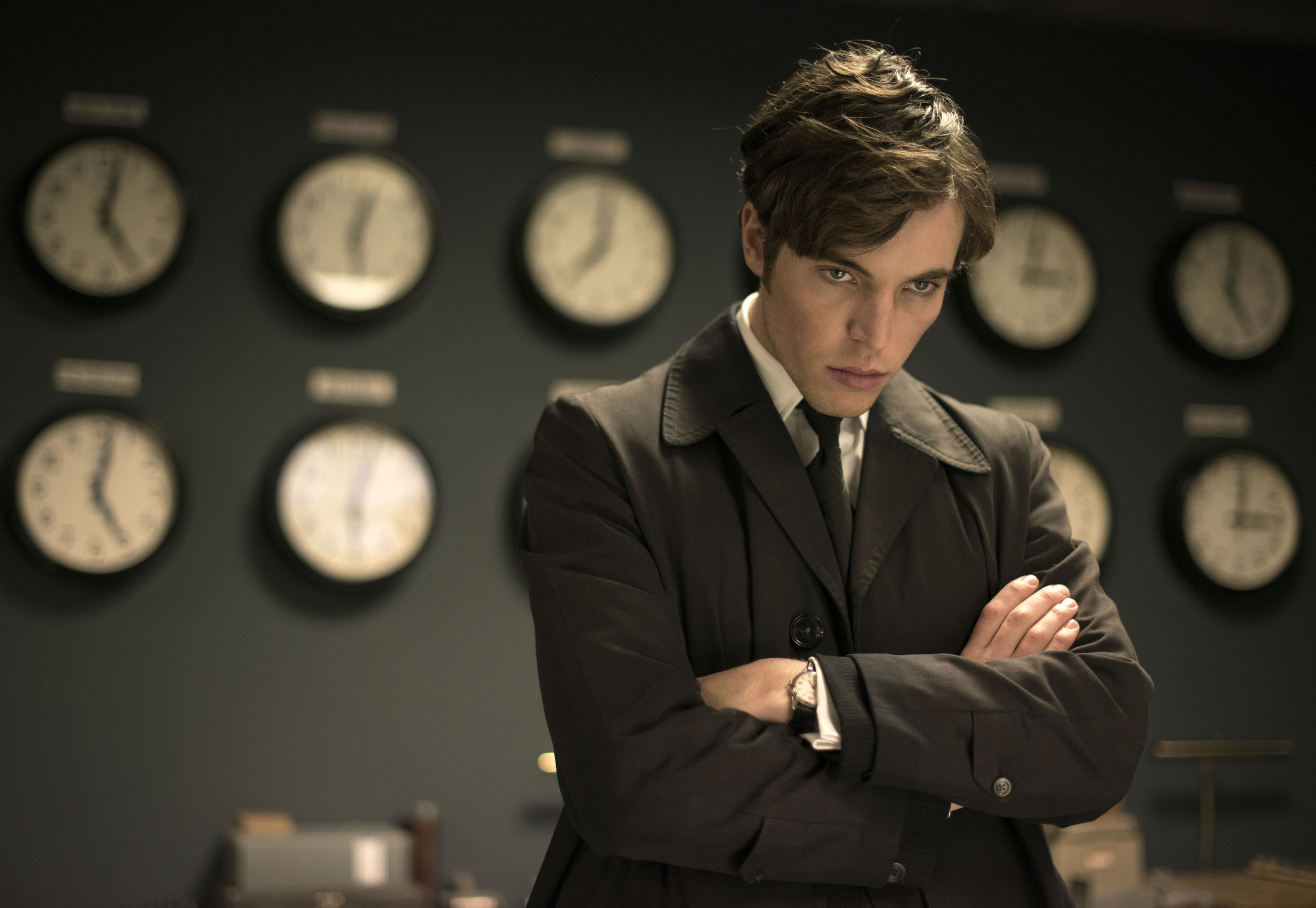 It's been a while since Toby Whithouse has entered our tale, and things have changed a lot since then. In the leadup to Twice Upon a Time Moffat joked that he'd had Whithouse write for every season, and the one time he didn't he made him write two the next season. This is true, but obscures the fact that Whithouse contributed to the first half of the split Series Seven such that there were three full years between A Town Called Mercy and his next contribution. When A Town Called Mercy aired he still seemed like one of the most likely heirs apparent. There remain rumors that in the fuss about Moffat's slower pace of production than Davies Whithouse had been offered the opportunity of stepping in as some sort of co-showrunner or to helm a single season, which he supposedly declined as the obviously poisoned chalice it was. And my past treatment of his work, going back to covering No Angels as a Pop Between Realities prior to School Reunion, has been rooted in the assumption that he'd probably get the job. Obviously that's not what happened, though.
So what's Whithouse been doing for two years? Well, that's ...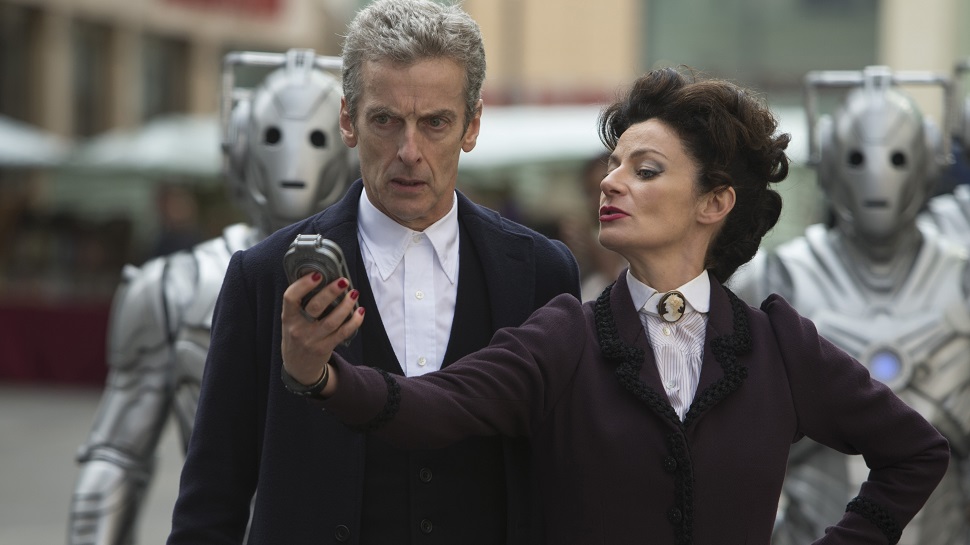 Missy shows off her new Photographic Vanity Eliminator
It's November 1st, 2014. Meghan Trainor remains at number one before Ed Sheeran's "Thinking Out Loud" unseats her. One Direction, Parra, Sam Smith, and Fuse ODG also chart. In news, Blaise Compaoré resigns as president of Burkina Faso, the IPCC repeats the fact that climate change is really bad, and Matthew Williams demonstrates his passionate Torchwood fandom by killing and eating a woman before being killed by a police taser. Also the US midterm elections happen, flipping the Senate back to Republican control and seeing a wealth of Republican governor elected.
While on television, Series Eight of Doctor Who takes its bow, finding itself ending in a strikingly different place to where it began. What started with a tentative classicism has steadily acquired a swagger and confidence unseen in years. There are a handful of periods in the series like this, where every trick works and every gamble pays off so that even a flawed experiment like In the Forest of the Night or The Chase comes off as sympathetic instead of as a faceplant. What is key about this is not merely quality—there are loads of good runs of ...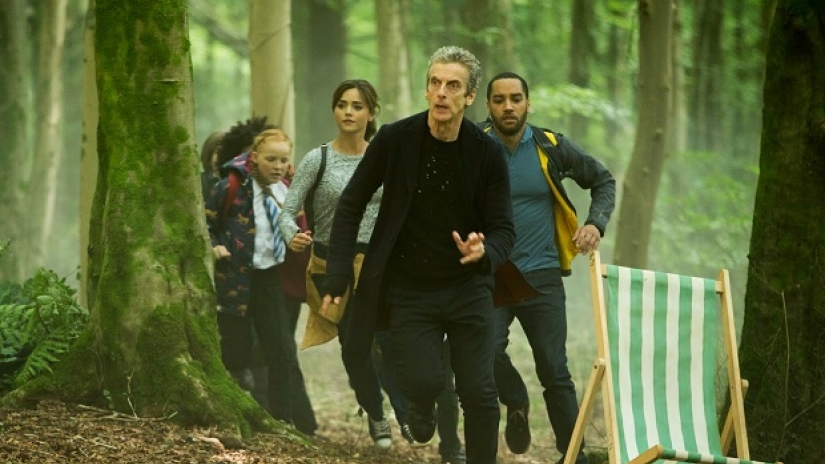 dat beach chair tho
It's October 25th, 2014. Ludvig van Beethoven has written Three Piano Trios, Op. 1, Joseph Haydn has written his 103rd and 104th symphonies, and Antonio Salieri debuts his opera Palmyra. In news, King Abdullah of Saudi Arabia dies, prompting David Cameron and Prince Charles to immediately fly to Saudi Arabia to pay their respects. Houthi forces seize the presidential palace in Yemen, leading to the resignation of the President. And in Marysville, Washington, a student with a handgun kills four people including a girl who had romantically rejected him. In another town where that sort of thing is all too familiar, a girl who doesn't know she is one watches television, where a forest grows from nowhere.
It's 1795. Mark Ronson and Bruno Mars are at number one with "Uptown Funk." Hozier, Ed Sheeran, Philip George, and Meghan Trainor also chart. In news, the Roman Catholic Church has beatified Pope Paul VI, while a man with a hatchet in New York City attacked two police officer. In Lambeth, William Blake, fresh off of the first printings of the combined Songs of Innocence and of Experience, goes for a walk. He happens upon ...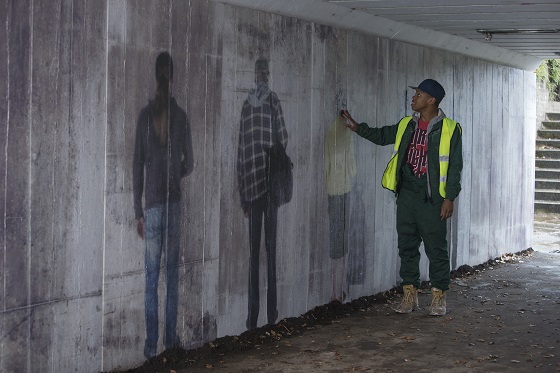 Typically two-dimensional characterization
It's October 18th, 2014. Meghan Trainor remains at number one with "Shake it Off," while Ed Sheeran, Ella Henderson, Jeremih, and Nicki Minaj entering the top ten, the latter with "Anaconda," which enters one place above Taylor Swift if you're the sort of person who wants to keep score in years-old short-lived celebrity feuds. In news, Nicola Sturgeon becomes set to take over the Scottish National Party from Alex Salmond by dint of their being no other candidates, and the first case of Ebola to be contracted in the United States is confirmed.
On television, meanwhile, Flatline. Once again, Jamie Mathieson provides a script based around a clever and highly televisual concept. It's not quite surprising that Doctor Who has never done two-dimensional monsters before; conceptually it's the sort of thing that's more likely to show up in the classic series, but it would have been technologically infeasible prior to CGI. Still, it's the sort of idea that if you asked a casual fan if had ever been done, they'd assume it must have been; it's self-evidently a Doctor Who idea. In practice the Boneless aren't quite as crisply realized as the Mummy—their rules ...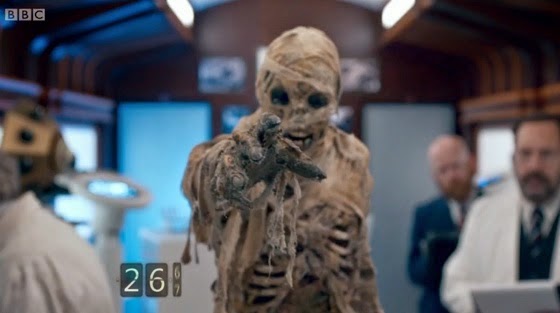 Oh no! The Doctor no longer has time to listen to all of "Minimum Wage" before he dies!
It's October 11th, 2014. Meghan Trainor is at number one with her body positivity anthem "All About That Bass." Lower in the charts are Magician, Sigma, and, yet again, Taylor Swift, who has been in with "Shake it Off" consistently since "Into the Dalek" aired. In news, Douglas Carswell wins reelection as a MP, this time as a UKIP member, while the US Supreme Court declines to hear a variety of appeals on same-sex marriage cases, making it legal in all but twenty states.
On television, meanwhile, the consensus best story of Series 8, and, for some tranches of fandom, the Capaldi era. This presents something of a problem. There's a longstanding tendency in TARDIS Eruditorum where well-liked stories come in for a bit of a kicking. Although heavily informed by my taste, TARDIS Eruditorum is not a series of reviews; it's a cultural history of Britain that uses Doctor Who as its lens and subject. (As my pitch goes these days, "you can tell a lot about what Britain is afraid of at any given moment by looking at ...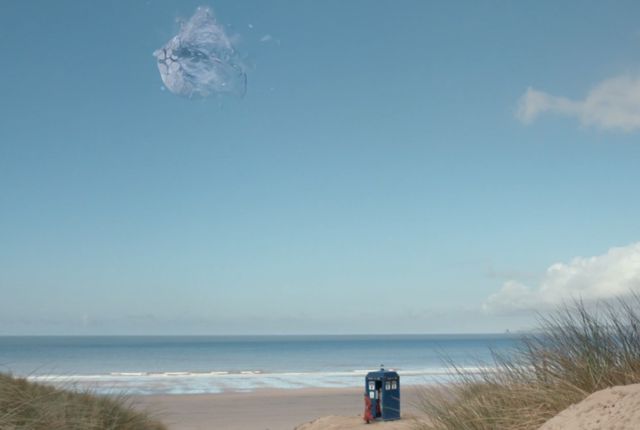 You can't make an omelet without killing a few moons.
It's October 4th, 2014. Jessie J, Arianna Grande, and Nicki Minaj are at number one with "Bang Bang." Iggy Azalea, Calvin Harris, Lilly Wood also chart. In news, protests in Hong Kong rapidly amp up as tens of thousands of people take to the streets in opposition to the proposed "electoral reforms" that would dramatically increase the Chinese Communist Party's control over Hong Kong. And the US has its first domestically diagnosed Ebola case in Dallas.
While on television, magic. I can still vividly remember the first time I watched Kill the Moon. There's a rare experience occasionally generated by art, best described as a high or altered state. It comes on as a buzzing thrum, a torrent of associations and realizations and vibrant, ecstatic sense of things coming together. This does not always correspond with greatness; one need only look to my moment of vivid and absolute certainty that Journey to the Center of the TARDIS was about to become an origin story for the Silence. But when it does come together and the work of art actually manages to pay off that thrilling crescendo of ...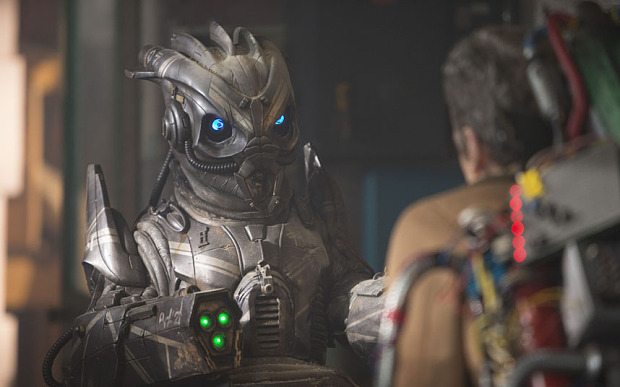 Its gender really is basically attack helicopter
It's September 27th, 2014. Sigma and Paloma Faith are at number one with "Changing," while Professor Green, Script, George Ezra, and Taylor Swift also chart. In news, the United States began intervening in the Syrian Civil War, coming in emphatically on the side of dropping bombs on a country that was already blowing itself up, while Mark Reckless, a Tory MP, times his defection to UKIP to coincide with the start of the Conservative Party's annual conference in a fairly spectacular moment of utter dickishness.
Speaking of utter dickishness, The Caretaker. Actually, let's pause for a moment. Because I should probably stress up front that I've known what I'm going to say in this entry for a while. I've been actively thinking about it since September. I've literally made major life decisions based in part on the timing of this essay. And though events in the last couple of weeks have shifted the approach slightly, it's a matter of degree. All the main points are ones I decided on a while ago. I don't know whether this fact matters, or if it should; nevertheless, it is a fact.
Anyway. The Caretaker ...