Viewing posts tagged class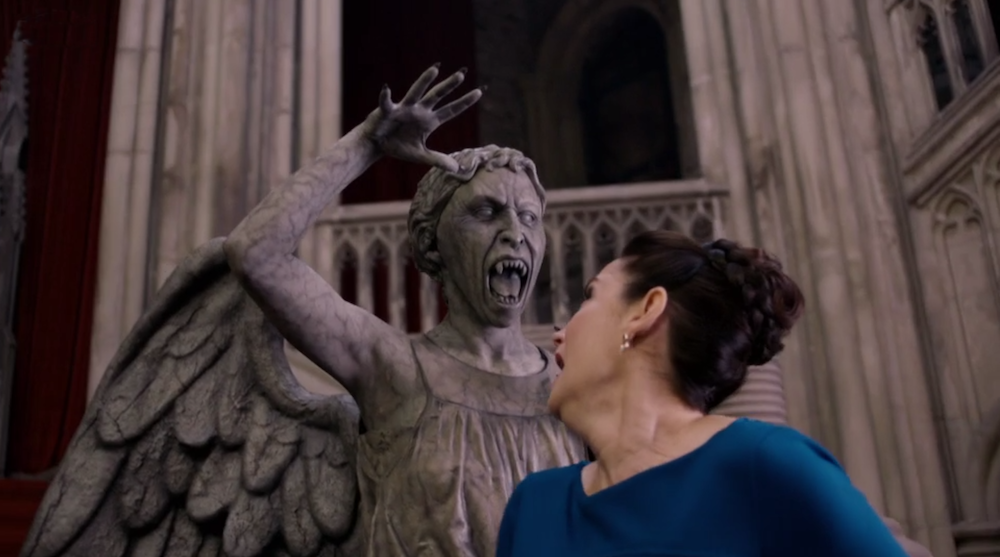 It's December 3rd, 2016. Clean Bandit remain at number one. Weeknd and Daft Punk get a seond song in the top ten, while Neiked, Maroon 5 ft. Kendrick Lamar, and Bruno Mars also chart. In news, a plane crash kills the bulk of Brazillian football team Chapecoense. Donald Trump sparks a touch of international incident when he calls the President of Taiwan, while a fire in an Oakland art space known as the Ghost Ship kills 36. A man opens fire inside a Washington pizza restaurant because, basically, Mike Cernovich said there were pedophiles there.
While on television, the season and de facto series finale of Class, "The Lost." "The Lost" hangs over the rest of Class. Without it you have seven well-meaning episodes of various levels of success—a show that could frequently have stood to be a little braver, but that always meant well and wanted to be good. With it, however, the picture gains an ugly, cynical tinge. "The Lost" is not Class's first bad episode. It is its worst episode, which is never a good thing to have happen with your finale. But more damning than its general crapness is the particular ...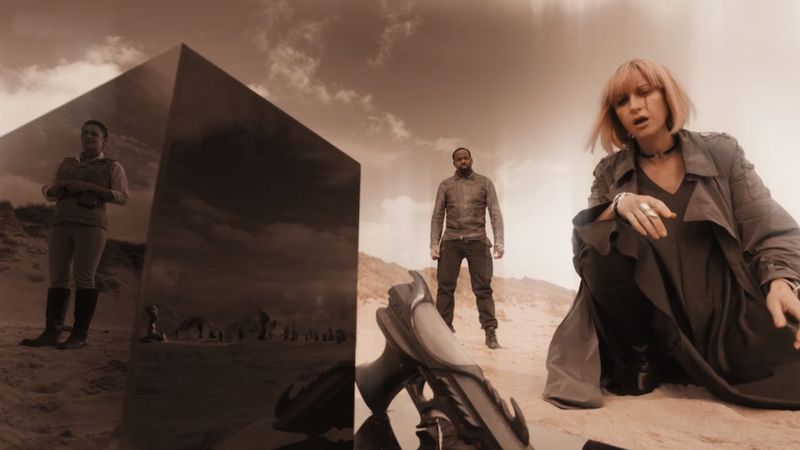 It's November 26th, 2016. Clean Bandit are at number one with "Rockabye," with James Arthur, Bruno Mars, and Neiked also charting. Indeed, the overall top ten are the same as last week in a very slightly different order. In news, the government of Colombia reaches a peace agreement to end the fifty-year long fight against FARC revolutionaries. 300 people are injured when police attack a protest against the Dakota Access Pipeline on the Standing Rock reservation. And Philip Hammond makes his Autumn Statement to Parliament.
On television, meanwhile, Class tries something different. "The Metaphysical Engine, or What Quill Did" focuses almost entirely on Quill, telling the story of her efforts to get the MacGuffin removed from her head so she is no longer enslaved to Charlie. This is already unusual, in that it gives us a YA show that has temporarily dropped all of its YA characters to focus on… well, exactly who and what Quill is as a character will come up later, so let's save it and move on. Adding to the strangeness is the eponymous concept—a device that allows people to travel into the afterlifes and higher planes of any species that has imagined one. This ...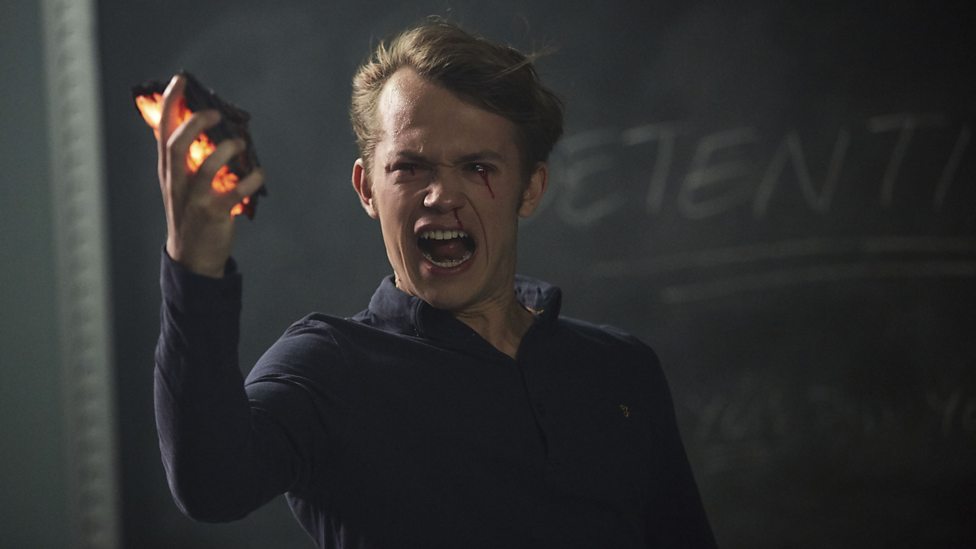 It's November 19th, 2016. Clean Bandit has debuted at number one with "Rockabye," while Rae Sremmurd, Bruno Mars, James Arthur, and the Weeknd also chart. In news, the British Medical Journal calls for the legalization of drugs while Donald Trump agrees to pay $25m in settlements over Trump University.
On television, meanwhile, Class does its bottle episode. As with "Nightvisiting," there is a sense of "really, already?" to this. The bottle episode is a classic contrivance. And while better shows than Class have gotten to them as soon as their third stories, they are generally a sign that something has gone oddly somewhere else in the season. In this case the culprit is fairly obvious: this is a Quill-free episode done on the cheap. Next week we have a Quill-only episode that's blatantly where the money has gone.
If this sounds familiar, it's presumably because you've watched Doctor Who and remember Russell T Davies tossing David Tennant into a cheap bottle episode he wrote in basically two days so that he could have Catherine Tate and Billie Piper do a costly greatest hits tour of his era the week after. Indeed, the basic setup ...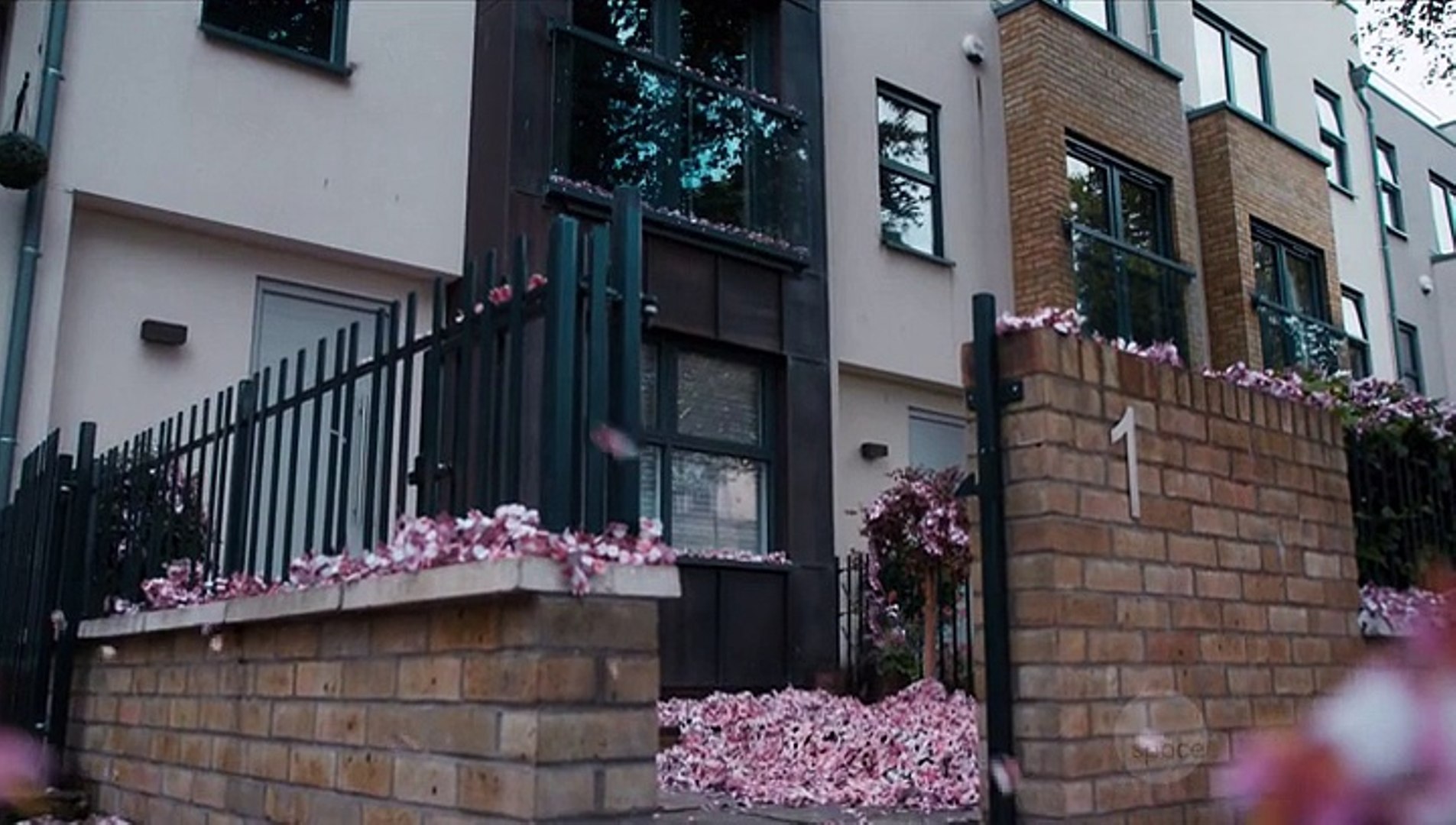 It's November 5th, 2016. Little Mix are at number one with "Shout Out To My Ex." James Arthur, Clean Bandit, Bruno Mars, and Drake also chart. Everything is fine. The Chicago Cubs have won the World Series for the first time in over a century. US Presidential election is in three days and Hillary Clinton is obviously going to win. Then, three days later, she doesn't. Clean Bandit seizes the number one spot, Maroon 5 and Kendrick Lamar enter the top ten, and the other half of Class's only two-part story airs
Let's start with the basic structural oddity: a midseason two-parter in an eight episode season. This means that there's never really a sense of momentum in the show. Its apparent initial pattern of being a monster-of-the-week show that picks a focus character each week is discarded. The subsequent structure of the next two episodes, in which the cast is split to do a bottle episode and an expensive episode that takes place at the same time, is too singular to establish a new pattern. This could be a compelling gambit of a show that has no pattern and is constantly surprising the viewer, but as ...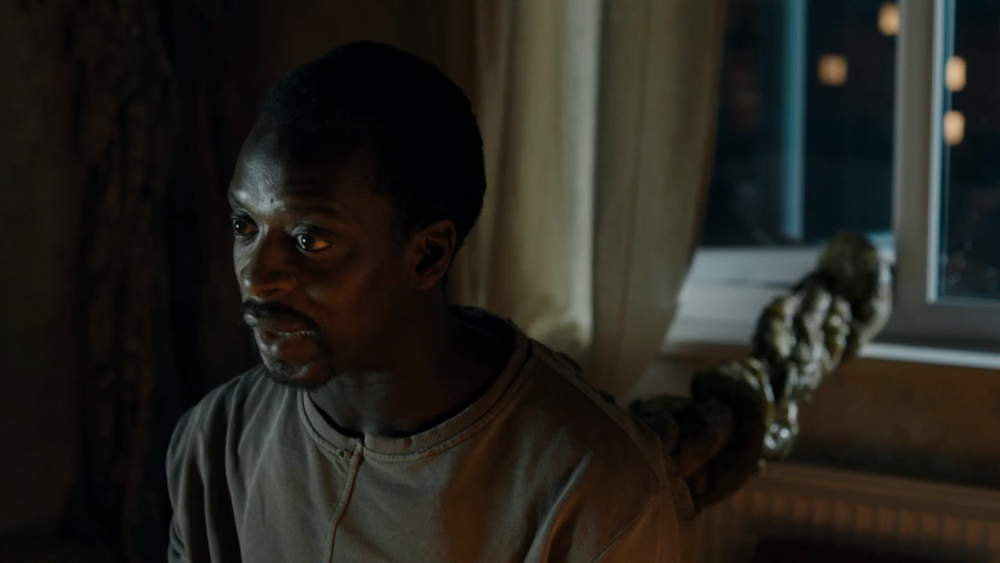 It's October 29th, 2016. Little Mix remain at number one. Actually, the second, third, fourth, and fifth songs on the chart do too. The news is altogether more volatile; Parliament approves the long-gestating Heathrow third runway project, which isn't that big. In the US, meanwhile, the far-right militiamen who occupied the Malheur National Wildlife Refuge earlier in the year are all acquitted and FBI Director James Comey makes a stunning intervention into the US Presidential race less than two weeks before election day as he announces the re-opening of the investigation into Hilary Clinton's e-mails due to e-mails found on a device during the investigation of Anthony Weiner's sexting of a fifteen year old girl while continuing not to disclose that Trump Campaign was also being investigated over its links to Russia. This has consequences.
On Internet streaming platforms, "Nightvisiting." It is here the cracks begin to show for Class. It's not that "Nightvisiting" is bad. Its ending is slightly misjudged (having Tanya's effort fail so that Miss Quill can get a hero moment driving a bus into a tentacle mostly serves to ostentatiously deny the black girl an earned hero moment so the femme fatale white woman ...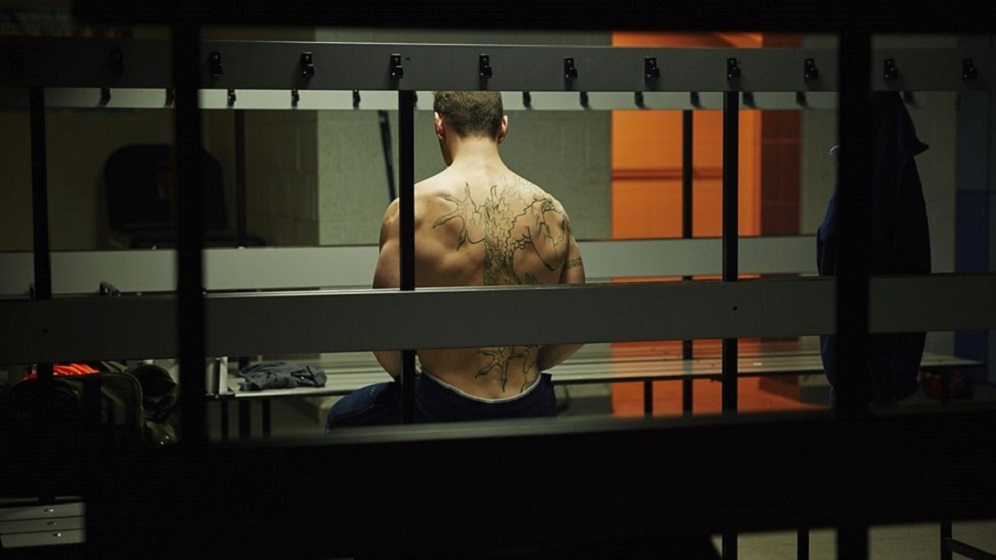 It's about as long since the last post as it took anybody to select the next episode in the BBC Three menu system. I mean, unless it autoplays. I have no idea. Anyway, neither the music nor news have advanced much in that couple of seconds.
This gap, or lack thereof, does not do "The Coach with the Dragon Tattoo" any favors. In the course of a double release it largely disappears as "the one that isn't the premiere" in terms of how Class made its first impression. Actually, it mostly just disappears in general—more than half the audience didn't even bother playing the second episode, with only 300,000 people tuning in on BBC Three and 600,000 on BBC One a few months later. But taken as originally presented, as a singular item with "For Tonight We Might Die," this was always doomed to be the smaller one, establishing what the show did in its default setting as opposed to setting the mission statement for it. The unfortunate thing is that this is only half wrong. This isn't setting the mission statement, but it's also not the default setting; if it were, Class would be a ...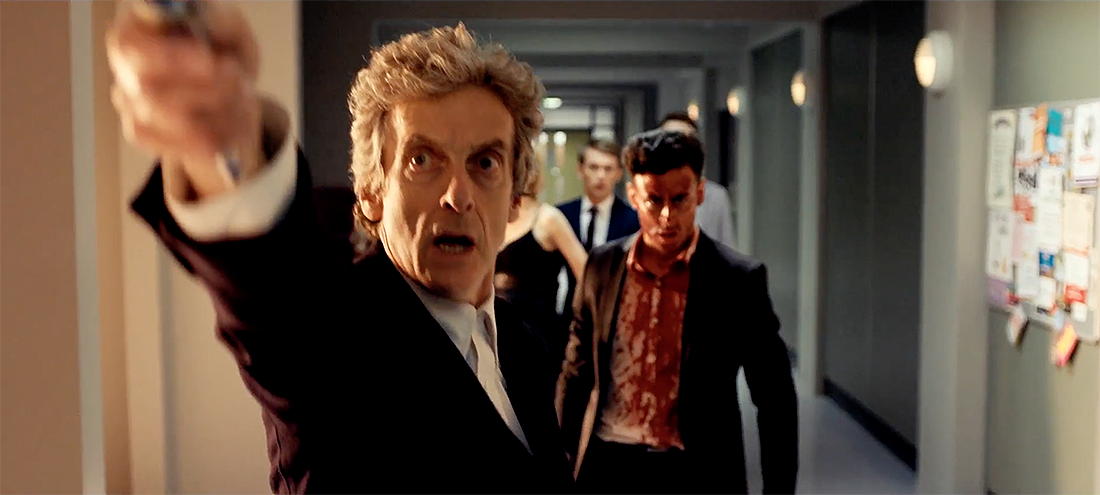 It's October 22nd, 2016. Little Mix are at number one with "Shout Out to my Ex," with James Arthur, the Weeknd, Sia, Ariana Grande, and Calvin Harris also charting. In news, most of 2016 has happened. The US Presidential election is in full swing, Theresa May is in 10 Downing street, Jeremy Corbyn has survived an attempt to replace him as head of the Labour Party, and UKIP is in its usual chaos.
While on television… well, actually, let's start there. Class is on television in a sense that we've never really dealt with before. It's a BBC Three show. But unlike Torchwood, which premiered ten years earlier to the day, BBC Three in 2016 is an online only channel following a round of budget cuts that resulted in the shuttering of BBC Three as a broadcast channel. This move contained a wealth of decisions about priorities and privilege. For instance, BBC Four, the more adult-oriented channel with a heavy focus on arts and entertainment programs, remained in place. Instead what was axed was the channel focused on the 16-34 age group and on experimenting with new programs and new talent.
As a hedge against the ...
Posted by: Jack Graham 5 years, 11 months ago
I very much enjoyed the
latest episode
of the Pex Lives? Podcast, which looks at 'Paradise Towers'. During it, Kevin and James' guest Jane (of
achairforjane?
and many fascinating comments - and an amazing
guest post
on
Lost
- at Phil Sandifer's
blog
) suggests a Marxist reading of the story in which the Rezzies are the consumerist bourgeois who ascend a few levels via the system which later consumes them. Totally valid and satisfying reading. (And I'm grateful for the lovely shout-out, as always.)
I think, however, that it illuminates a certain interesting ambiguity about what constitutes a 'Marxist reading' or a 'Marxist analysis'. I know Jane and the Pex Lives boys already know this, so this isn't
in any way
meant as a criticism of any of them, but I think a 'Marxist analysis' would really have to constitute more than finding some way in which aspects of the narrative function as an allegory of some aspect of the class struggle. I hold my hands up: that's often what I do here, and it doesn't really cut the mustard.
To do that is to bring Marxist categories to a text, but still to treat ...