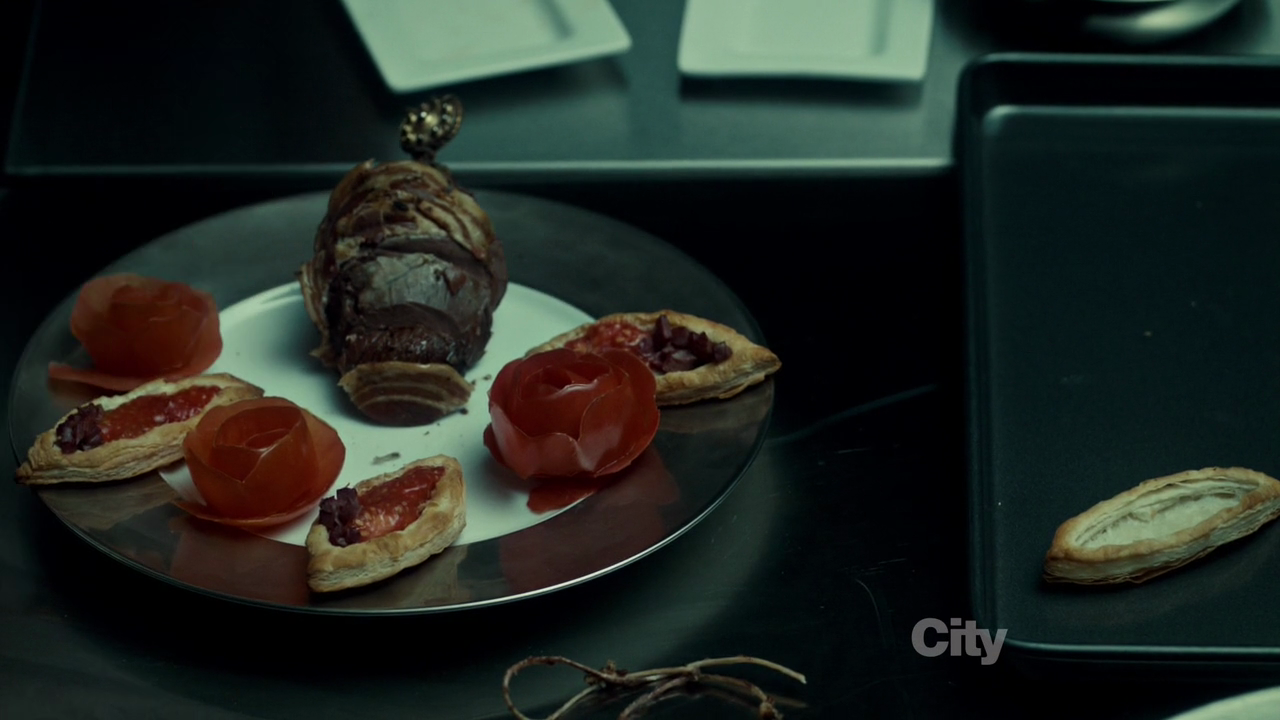 SORBET: A frozen dessert made of sweetened, flavored water. In this case, it seems meant to suggest a palate cleanser, resetting the meal after the extremes of "Entrée."
WILL GRAHAM: I use the term Sounders because it refers to a small group of pigs. That's how he sees his victims. Not as people, not as prey. Pigs.
The particulars of what it means to see people as pigs is enormously vexed, and I can't not gesture at my "Capitalist Pig" series of essays, the first two of which are focused specifically on this. Broadly, though, pigs are second only to monkeys as animals that symbolically reflect our own humanity back on us. They are also intimately connected with food - their two basic utilities to a culture are either as garbage disposal or as an exceedingly efficient food source. Much like the pig itself, every part of this dense nexus of meaning is used in the construction of the underlying metaphor here.
WILL GRAHAM: True to his established pattern, the Chesapeake Ripper has remained consistently theatrical.
"Theatrical" is an interesting description here, given that Hannibal's medium is the fixed artistic tableau, as opposed to the visceral immediacy of live interaction ...