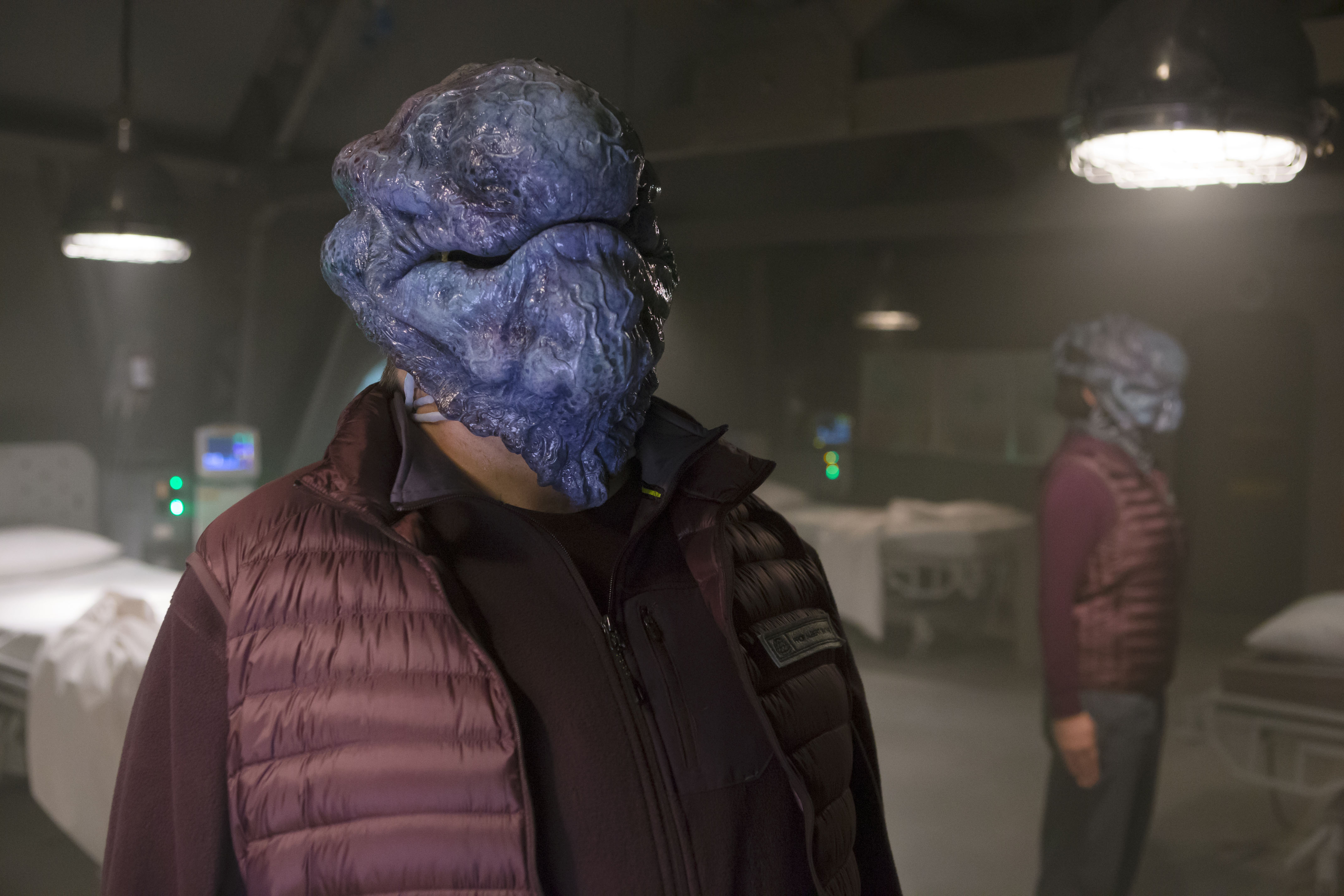 I have a cat with chronic upper respiratory issues, and about once a day she just starts sneezing really hard and snots all over her face.
It's December 25th, 2014. X-Factor winner Ben Haenow is at number one with "Something I Need," with Mark Ronson and Bruno Mars, Take That, One Direction, Taylor Swift, and Ed Sheeran also charting, the latter with "Thinking Out Loud," which has been clanking about the charts since before Deep Breath, cracking the top ten in the same week as Flatline, and not leaving it since. In news since the Brigadier returned from the dead as a Cyberman, the US resumed normal relations between the US and Cuba, while riots broke out in Ferguson after Darren Brown was not indicted. In the country we actually care about, meanwhile, Nicola Sturgeon becameFirst Minister of Scotland, while her predecessor Alex Salmond announced that he'll stand for parliament, and the Church of England allowed women to be appointed as bishops and Libby Lane became the first person to do so.
While on television, nothing; an entire episode that writes itself off as a dream. So Moffat is continuing in the vein of cheeky arrogance, doing an episode that flagrantly commits one of the stereotypical "bad writing" twists. That this is the second time in his tenure an episode has resolved this way softens the brashness slightly, but Amy's Choice tried to deflect from the glibness of its resolution with the simultaneous reveal of the Dream Lord's true identity and by positioning itself as a serious-minded character piece, at least within the context of Doctor Who. Last Christmas, on the other hand, revels in its final twist, pulling an accelerating series of "it was all a dream!" reveals building up to the final episode-encompassing one so that there's no way for the focus to go anywhere other than the ostentatious use of a cliche.
It's dubious, however, whether any other approach could have possibly worked. We are steadily approaching the inevitable peak of Moffat's ambition. With Last Christmas following so closely on Series Eight and being so distant from Series Nine, it functions much more as a second season finale than as a stand-alone or prelude. And with Moffat deciding to retain the same TARDIS team his only option was to keep the momentum and barrel into Christmas with the same energy that had suffused the back half of the season. Indeed, even Death in Heaven presented Last Christmas as its continuation, cutting into the credits to metatextually critique the episode as a resolution and promise a further installment of the Doctor and Clara's story.
And so we get Inception meets Alien, only with Santa Claus. Like a Mummy on the Orient Express or the moon being an egg, this is an exquisitely well-balanced concept. It is oversignified to a precise degree that only Doctor Who can get away with—not quite so over the top as to be unmanageable, but sufficiently so that it feels appealingly audacious.…