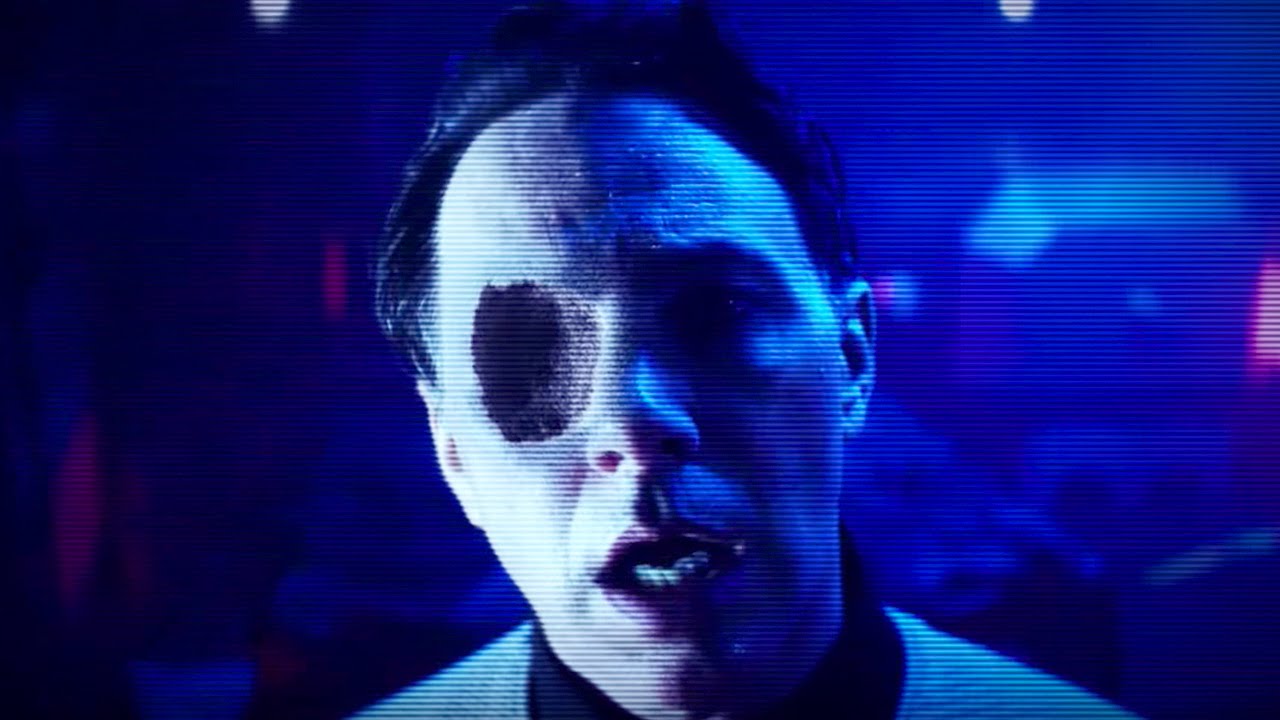 Jeez man most people just use a sleep blindfold
It's November 14th, 2015. Adele is at number one with "Hello." Fleur East, Wstrn, and Justin Bieber also chart, the latter with both "Sorry" and "What Do You Mean." In news, a series of terrorist attacks take place in Paris including a mass shooting at the Bataclan theatre during an Eagles of Death Metal concert and a series of suicide bombings around the Stade de France during a match between France and Germany. The first storm named by the Met Office, the extratropical cyclone Abigail, hits Scotland, while a series of protests at the University of Missouri lead to the resignation of the president of the system.
On television, meanwhile, a distinctly unusual episode of Doctor Who. Sleep No More is not, by general acclamation, a classic. Even those inclined towards sympathy for Gatiss tend to focus their redemptive efforts elsewhere. And it's easy enough to see why this might be. It's a decidedly lumpy story with idiosyncratic pacing that never quite sells its stakes or offers a coherent account of its concept. Character remains something of an afterthought for Gatiss, which is frustrating for Clara's last straightforward adventure in a season that broadly underutilized her, and doubly so given that Gatiss has written flat-out great scenes for her in the past. But several of those things are just snooty ways of rephrasing "it was written by Mark Gatiss," and the rest are products of the fact that it's doing several other interesting things instead.
So having gently and lovingly placed The Zygon Invasion/The Zygon Inversion in the path of an oncoming bus, let's do that other thing we periodically do and dust off an unpopular story to explain why it's got more going on than you might think. Because while defending Sleep No More as an overlooked classic in a season with The Magician's Apprentice/The Witch's Familiar, The Girl Who Died, The Zygon Invasion/The Zygon Inversion, Face the Raven, Heaven Sent, and Hell Bent is probably a bit of a reach, slamming it as a bust is, or at least should be, just as ridiculous. This is a story that's long on ambition, achieves no small part of it, and comes off as a lot more in step with its times than it might have appeared in late 2015.
Let's start with what this story is doing. Most obviously, it's a found footage horror story. This is not ambitious in and of itself—it's just another genre swipe of the sort that Doctor Who can at baseline be expected to do. But what's interesting is that it's a genre largely defined by technical concerns as opposed to content-based ones. There are a few constraints on what happens in a found footage horror story; it's assumed that things will end with some destructive event that leaves the footage as the only remaining record of whatever happened, but past that there aren't a ton of tropes that define the genre.…