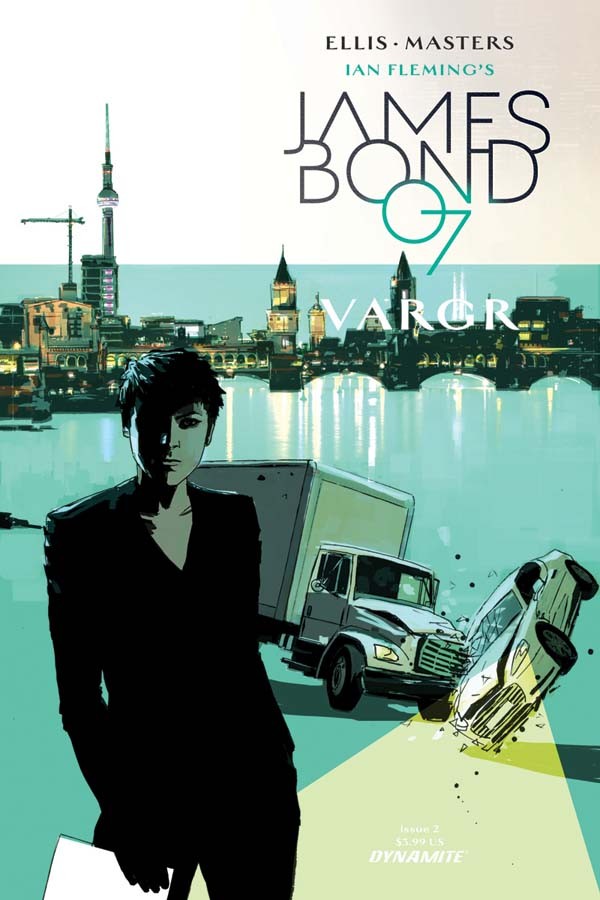 Invincible Iron Man #4
A very standard-issue Bendis issue, with all the attendant virtues and flaws. The amount of hide-the-ball as to the basic premise continues not to much appeal, but I expect that's just going to be an attendant condition of Marvel through to the end of Secret Wars, and I'm grudgingly going to wait through it. As usual, Bendis cares not for the cover accurately describing the contents of the book – Mary Jane is in it, but doesn't get to do anything, and is basically introduced as the cliffhanger. But Bendis does clever things with Iron Man; "Moonlight Ninja Fight Beach Party" is genuinely funny, for instance. But no real sparks here.
All-New All-Different Avengers #2
Waid is doing a clever semi-rewrite of the original Lee/Kirby Avengers intro here, complete with what looks like it'll be the new Loki. But decompression turns out not to entirely be his forte, and one suspects this team is going to be a lot more fun when it's assembled than when it's being assembled. Which is to say, same problem with all the Marvel stuff right now.
Star Wars #13
This is fun. Some truly great R2-D2 stuff, a great Han Solo/Aphra face-off that promises to continue into the next issue, and a good cliffhanger that also promises to do interesting things next issue. I admit to reading the Star Wars issues of this more because they set up what Gille is going to do, but Aaron enjoys the zaniness of the Star Wars universe, and does good stuff with it.
Miracleman #5
Another interesting vignette of the Golden Age, though I'm definitely ready to see Gaiman move into the Silver Age stuff and eventually towars actually new stuff, just because I'm fascinated by the prospect of the suture here. But this is very good; another clever use of a bit of the Miracleman mythos to tell a strange and fractured sort of story. Nice backing material for once too – another issue that fully justifies its price tag.
James Bond 007: Vargr
The promise of "Warren Ellis does Bond" finally takes lift, with a profusion of stuff only Ellis would ever do with the character. Which is coextensive with "the stuff Ellis always does with this sort of character," but that is after all the point of the exercise. It's a gloriously smart fit, with the bits of James Bond and the bits of Ellis dovetailing perfectly into something that's classic and fresh all at once. Tremendous fun, this book.