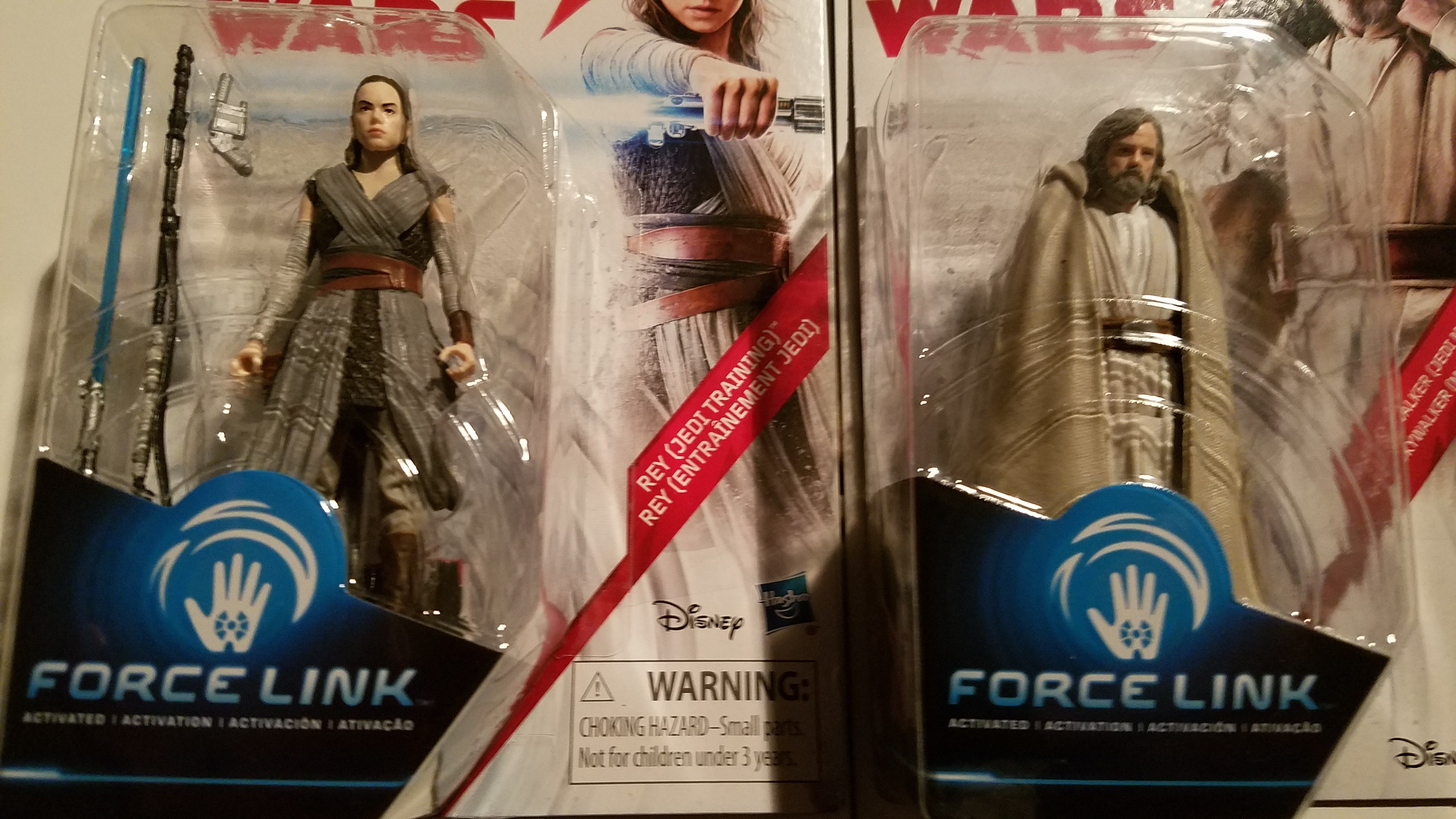 Spoilers
A note on formatting: I refuse to call the movie Star Wars "A New Hope" or "Episode IV", so when I put Star Wars in italics (like just then) I mean the first movie they made, the one with Jawas and Greedo and Mos Eisley, etc. When I put Star Wars without italics (like just then) I'm referring to the series or franchise or meta-text as a whole.
*
Having finally seen The Last Jedi, I was free to take a look at what others were saying about it. I'd been aware that the film was proving controversial… by which people seemed to mean that almost everyone liked it apart from a tiny sliver of white men whose disapproval was creating the artificial impression of controversy, and who – paradoxically enough – probably also deny the existence of privilege.
I won't go into the objections of the tiny layer of voluble fanboys who decided to hate (or rather angst over) Last Jedi. I'm sure all that has been well covered elsewhere. But I will just point out one thing: the tendency to point to moments when the film took a stance or expressed a viewpoint and to see these as objective mistakes.
It was, some say, a mistake to depict Luke in the way the film did. It was also, according to some, a mistake to depict Poe the way the film did, especially in his relationship to Holdo. It was a mistake to leave Snoke unexplained, and to kill him off. It was a mistake to reveal that Rey's parents were nobodies, of no significance to the plot or mythos. It was a mistake to see Leia use the Force impressively to save herself. Etc. And so on.
The ways in which these things are said to be mistakes varies, but the basic idea of the mistake is a running theme in the complaints. The film is also too comedic, which was yet another mistake. It's a comedy of errors, one might say. Though it lacks identical twins and dirty jokes.
Luke, it is said, is depicted wrongly according to his established character. The mystery of Rey's background is squandered. Etc, etc. The mistake is either a betrayal of some established bit of lore or characterisation (a continuity error of characterisation, basically), or it's a bug in the storytelling mechanics, a bit of faulty engineering.
This is all rather telling, and in ways that are pretty obvious really.To adumbrate the complaints is almost to explain them.

We're often dealing with people who see storytelling in terms of correct and incorrect decisions, with these measured against a kind of 'instruction manual' conception of how narrative works.
This is, of course, a case of the porgs coming home to roost, since such a view of storytelling has a purchase on the ideas of a couple of generations of fanboys precisely because of the slavish (if initially post-facto) devotion to Campbellian ideas about mythic storytelling that were championed by Lucas, and which turned out to be so unfortunately influential. The terminus of such a view of storytelling is the thoroughly disenchanted world of TVTropes, and the jaded, can't-impress-me-I've-seen-it-all-before weltanschauung it represents and feeds.
The irony of such a view is, of course, that in its fetish for cod pseudo-Deconstruction, it actually makes it harder for people to 'get' texts. It's a classic case of reductionism. How do you understand something? Take it to pieces and look at how they fit together. It seems to make so much sense. Trouble is, not even actual machines are just the sums of their parts, and stories are far more like living things or natural processes than they are machines… and studying water molecules in isolation is a really bad way to understand rivers, let alone the social history of waterway navigation. If you follow me. If your impulse when approaching a text is to break it down into its component tropes – or its component scenes, or symbols, or it component anythings really – you're not going to see what the sum of the whole is doing. Texts are meant to be experienced as unities, albeit unities full of contradictions and differentiations, and which unfold temporally. But that's the point. A text worth understanding works by gradually building a greater and greater total effect from the progressive development of its elements and their interactions. If you chop it up as it comes out, you end up with lots of nice little blocks which look easily graspable… but you end up studying each artificial block in isolation, and that's a structure that you imposed on the text which also makes the whole text incomprehensible. You've cut it up into chunks that can't interact with each other.
There is something of this approach inherent in the fan approach to texts. Texts in the series are seen as bundles of propositions about the series, each of which must be tested against the rest of the series… which, in practice, means evaluating it in terms of its 'success' of 'failure', or 'correctness' or 'incorrectness', as judged against a databank of 'facts' about the series which the evaluator has stored in his head. The character of 'Luke' in The Last Jedi is not a nested and interrelated part of a text, needing to be interpreted as an aspect of the whole; he is a chunk/proposition that needs to be tested for his score of rightness or wrongness against the facts catalogued on Wookiepedia.
Similarly, though in a distinct way, Rey's parents. As of Force Awakens, they got categorised under the heading 'Mystery', which of course also meant that they were in 'Pending'. There was no reason for them to be in it, even as a noticeable absence, if they were not going to be returned to and 'resolved'. The resolution would have to take the form of a revelation, because that's how stories work (apparently). You set up a mystery and then you provide a revelation. Stories are about the tactical withholding and disclosure of information. You can draw flowcharts. And, this being Star Wars, the revelation will probably be something to do with bloodlines and families and inheritance… because Star Wars is (this is another of those 'facts') a story about lineal destiny and family, etc.
As it happens, Star Wars has indeed been obsessed with such things… but then confronting and circumventing Star Wars' seemingly innate tendencies and obsessions is one of the tasks Rian Johnson evidently set himself when creating Last Jedi. (Whether he succeeded, or partially succeeded, is another question.)
It is dunderheaded to view the anti-revelation that Rey's parents were insignificant drunks, and that Rey herself is 'nobody', as an error, a kind of glitch in the storytelling mechanics. It rests upon refusing to see the text for what it actually is, or to judge it by its own actual aims, or to even admit that it is a story with its own integrity, and instead to insist upon viewing it as another package of information about Star Wars which needs to be evaluated as correct or incorrect according to the fan fact-hoard. (An approach very much reinforced in recent years by several texts and their owners, most particularly J. K. Rowling.)

This view is why someone – albeit someone who subsequently apologised and explained that their thinking was skewiff at the time owing to chronic pain and meds, which isn't something to laugh at – launched a petition to have Last Jedi de-canonised. Their complaint about it was that it failed the test of correctness or accuracy against which all new fact-packages have to be checked. It flunked the exam.
I'm being a bit harsh. Not all fans think this way. As I say, the people who disliked Last Jedi are in a minority that only seems significant because it's so loud. Also, some people just didn't like it – which is totally fair enough.
Even so, I wanted to start with this issue because it's a way in to thinking about what Last Jedi is up to.

Last Jedi clearly set itself the task of developing Star Wars by questioning some of its assumptions. As noted, when it does this some people see it as having made mistakes, and the mistakes are of two kinds: mistakes of content and mistakes of form. Remember, above, we identified two propositions being put (consciously or unconsciously) by some: that the film is making what we called continuity errors of characterisation, and also that is it making technical mistakes of narrative. The first is the content mistake, the second is the form mistake. The very fact that the film is being criticised on these two axes concurrently suggests that it is consciously working on those same two axes concurrently.
It is by no means clear that the silly critics are actually as deluded as we might want them to be. I mean, they're being silly, but they're not entirely imagining the things they're being silly about. They whinged about Force Awakens being an SJW conspiracy, and they're whingeing the same way about Last Jedi – and in both cases, while their claims are both malignant and overblown, they're not exactly wrong to suggest that both films are more politically conscious, or that both deliberately position themselves in a certain way in terms of current political discourse. (This is also – perhaps even more so – true of Rogue One.) There is, to be frank, a germ of truth in the idea that Star Wars has gone all SJW. Of course, it's only a germ.
The series has always had a basically liberal orientation (with all the pros and cons that entails) and part of its reinvention has been an interesting shift towards greater diversity and inclusiveness, etc. (I've looked at this, and suggested possible reasons for it – and ambivalences around it – elsewhere.) This is why it's fair to say that the axis of criticism we identified as targeting what it thinks of as a content mistake (see above) can also be characterised as an ideology mistake.
There is clearly a link between the worry about characters behaving 'out of character' and characters not thinking or saying the right things, ideologically speaking. Luke isn't just (supposedly) not behaving like Luke, he's doing so in a particular way. Indeed, it is probably the specific way he is behaving (the things he's saying, the ideas he's espousing and/or questioning) which is the real spur to the complaints that he's acting out of character. It's wrong because he's saying things he shouldn't be saying, and we know he shouldn't be saying them because they're ideologically dissonant. He's seen as behaving 'wrongly', which is then seen as a writing mistake, because he is saying things that are judged as ideologically incorrect.
This isn't new. Nobody believed that Stefan Molyneux was worried about Rey's alleged hyper-competence because it offended his ideas of narrative plausibility. It was seen as a mistake (a violation of the aesthetics of storytelling, and/or of believability) because it was seen as expressing ideology he found odious, namely that women are not necessarily all worthless garbage. The film's brave stance on there being no reason why women shouldn't behave as implausibly as men in fantasy narratives was characterised by him as evidence of a female supremacy agenda. To buttress this case, he – and many like him – pointed to Rey's mysterious abilities and accused the film of 'making no sense', etc because it was thus full of writing mistakes. What they meant, of course, was that it made no sense to them to suddenly see a cultural product like Star Wars rejecting a double standard they were used to, and which flattered them. They apparently failed to notice that it was a plot point that Rey had mysterious, magic abilities – much as it usually is in such narratives. Did they fail to notice that half the students at Hogwarts were girls?
The issue of who is fallible and who is infallible continues to be a way of phrasing these ideological objections. Much as Rey in Force Awakens was said to be infallible (which actually just refers to the fact that, being the magic hero, she is thus magically heroic, just like Luke Skywalker, Harry Potter, etc, except female), so Luke in Last Jedi is said to be distressingly (and wrongly) weak, etc. But again, this isn't a mistake, a continuity error of characterisation. It is a conscious choice which both fits in with established narrative structures (i.e. the discouraged old hero must be roused from their slough of despond and given new hope… if you want to be all TVTropes about it) and also allows the story to communicate one of its deliberate stances. The story is deliberately trying to subject some things about the Jedi to question, and some things about heroes generally. It deliberately has Luke mimic the established (if, so to speak, accidental) pattern of old defeated Jedis just giving up and fucking off into hiding.
Actually – as much as I liked the film a lot, on the whole – the scrutiny and deconstruction to which Last Jedi subjects the Jedi, Luke, and the series generally, is pretty weaksauce. The Jedi are explicitly called out by Luke for permitting the rise of Sidious and training Vader, but their failure is cast as a lack of proper supervision. In their pride, they failed by not being efficient guardians. The film does not seriously question the idea that they have the right to be the guardians in the first place, or that people need guardians. What it questions is how good the Jedi are at this apparently necessary job. Is it not the case that their pride and hubris caused them to fall down on the job? What seems glossed over is the fact that both Vader and Sidious emerged from the Jedi/Sith continuum, the Force religion as practiced by moral warriors (light or dark). Vader was a Jedi. Sidious arose as a reaction against the Jedi, drew power from the exact same religion/energy as the Jedi, and rose to power in the Republic, the political system the Jedi enforced, and which the Resistance is still trying to resurrect!
The Jedi are seen as failing – but could the truth be that they succeeded? Aren't the Jedi actually reliant upon the Sith (or whatever) to give them meaning as warriors? They two are not oppositions so much as an eternal and mutually-reliant continuum. This itself is not questioned. It's semi-recognised – in ways I'll go into – but even the recognition of the existence of the continuum is not questioned.
At most, like so much in Star Wars' fatalistic view of how life works, it is an unfortunate inevitability.
*

To Be Continued…
(Get advance access to the next bit – and forthcoming bit – by sponsoring me – for as little as one dollar a month! – on Patreon. My sponsors got all of the above (plus more stuff about Last Jedi) ages ago.)
*
Oh, I meant to link to this brilliant piece by Andrew Rilstone, which touches on related subjects to the above.