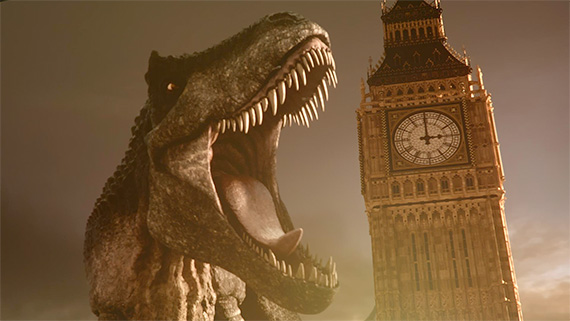 Get it oooooon. Bang a gooooong. Get it on.
It's August 23rd, 2014. Nico and Vinz are at number one with "Am I Wrong," with Ariana Grande and Iggy Azalea, Cheryl Cole and Tinie Tempah, and Charli XCX and herself also charting. Ed Sheeran tops the album charts. In news, since Time of the Doctor took its bow there's been an Ebola epidemic, Russia annexed the Crimean Peninsula, there was a military coup in Thailand, and Michael Brown was murdered by police in Ferguson, Missouri, kicking off the Black Lives Matter movement. We're also in the last month of the campaign for the Scottish independence referendum, which isn't technically the sort of thing that goes in these sections since it's just sort of an ongoing thing, but clearly I'm out of practice and anyway it's kind of relevant. Oh, and a week before this airs some jackass makes a big blog post about how an indie game designer he used to be dating supposedly cheated on him, which really doesn't seem like it should be the sort of thing that should make a news section but actually serves as a perfect summary for how the news is going to go over the next three years and change.
While on television, Peter Capaldi makes his long-awaited third appearance as the Doctor, just over a year after his announcement. This was not, it should be stressed, an unusually long gap between announcement and first episode. Indeed, the gap was shorter than Smith's, and looks set to be shorter than Whittaker's as well. But there was a clear, if slightly ineffable difference between Capaldi's debut and these others. With both Smith and Whittaker there was a tremendous amount of mystery over what their Doctor would be like—Whittaker because of the obvious gender issues, Smith because he was young, relatively unknown, and working with a new showrunner. But Capaldi was a known quantity—an already well-respected actor who, indeed, already had what would have been a perfectly good career-defining role in Malcolm Tucker. As a result, in addition to the usual excitement and goodwill a new Doctor gets there was an unusual level of expectation as to what Capaldi's take on the character would be. And the promotion for Series Eight leaned into this, with trailers emphasizing the "where are we going," "into darkness" and "am I a good man," "I don't know" exchanges from Into the Dalek and Moffat talking to Doctor Who Magazine about putting a "Capaldi moment" into every episode in which the Doctor "slightly alarms you." By any sane accounting, Deep Breath had all the stars aligned – a pleasantly uncompetitive week just before the real heavy hitters of the fall debuted, a receptive audience, and a clear set of marks to hit.
So why, then, is Deep Breath so ostentatiously cautious? This is, after all, the new Doctor story where you could most get away with just storming out of the gate as you mean to go on. Instead, however, Moffat consciously models the story on Robot, letting Capaldi wreck havoc on Smith's supporting cast for seventy-five minutes. Throwbacks of this sort are self-justifying, but it's worth recalling why Robot happened, which was that Tom Baker's first story was being made at the end of the production bloc that started with Invasion of the Dinosaurs, and although nominally script-edited by Robert Holmes, was essentially a Dicks/Letts production. It fell back on the old UNIT cast because there was nothing else for it to do. Forward wasn't theirs to move. None of those concerns are in play here; Moffat is opting for a slow start that emphasizes continuity with the Smith era for the sake of it. And he's not even calling back to the iconic end of the Smith era. Vastra, Strax, and Jenny may have been introduced in A Good Man Goes to War, but the Paternoster Gang is strictly a concern of Series Seven, when Moffat's admitted miserable time making the show was tangibly bleeding through onto screen. The Paternoster Gang is fun, but it's not UNIT—it's safe to say that it would be something of a surprise if in 2056 one of the big reveals of an episode is that the person the Doctor has just saved is Madame Vastra's mother.
Part of what's going on – and this will be a recurring theme over the next few entries – is that the entire first half of Series Eight was constructed to ease Capaldi in. The first six stories are all, by design, things we've seen before. This is cautious, but sensible. It would have been easy for Capaldi to vanish under the weight of expectations. Even with all the care that's put into managing his rollout, there's a big realignment of the character between Series Eight and Nine to move him away from the "dark and cranky" assumption. So in hindsight, giving him six episodes of Doctor Who standards with which to tune his performance was not so much cautious as wise, even if the resulting stretch can at times feel like an overly extended throat-clearing.
But all of this masks—quite deliberately—the real point of the exercise. Deep Breath is an extended magic trick, funnelling attention towards Capaldi's debut and giving him a self-consciously soft landing so that it can do its real work unseen. Because the real character who's getting a new rollout over a familiar backdrop here is Clara. She is very much the point of view character for the story, to the point that, rewatched with all the pressure and anticipation of Capaldi's Doctor taken off, the bits where it jumps away from her to go do a Doctor scene feel like distractions. What's interesting, then, is that Clara is positioned antagonistically to the audience's desires through most of Deep Breath. Her concerns—that there's something wrong about the Doctor becoming old, and that Capaldi should fuck off and let Matt Smith have another season—are very much not where the audience is expected to be. The narrative hinges on her by and large being wrong, and the returning Paternoster Gang (or at least Jenny and Vastra) are there to put her in her place. Indeed, it's notable that for all that the model here is Robot, Capaldi doesn't actually do much of anything with the Paternoster Gang. He has a couple substantive engagements with Vastra, but there's no space for the Capaldi/Strax comedy scene you'd naturally expect from this setup—Capaldi spends more time with Brian Miller than he does with Neve McIntosh. Instead the job of running riot over the old supporting cast goes to Clara, whose telling off of Vastra in the veil scene (presented as a cracked mirror of the one-word game from The Snowmen) is the only major bit of actual drama prior to the dinosaur's murder.
It's going too far, or perhaps simply going in completely the wrong direction, to suggest Deep Breath constitutes a new take or reboot of Clara. As Caitlin Smith has argued on this very site, there is no dramatic change in Clara Oswald as a character. Everything that she is over Series Eight and Nine is there in Series Seven. But the misdirection at the heart of the Impossible Girl arc meant that even though she had a well-defined character, this had not been entirely successfully communicated to most of the audience. And so Deep Breath sets out to be a clear and definitive statement on who Clara is. Its central set piece – the scene its title comes from – is Clara's abandonment by the Doctor and successful interrogation of the Half-Faced Man, which is explicitly framed as an extension of her status as a "bossy control freak."
This is crude—a conscious decision to create a reductive tagline for Clara—but effective. There are two basic reasons for this. The first is that Jenna Coleman is phenomenal. This wasn't always clear in Series Seven, where she often seemed merely good, but once she was paired with Capaldi she came alive in a way she hadn't before. It's certainly not a fault of Smith, but for all that he cited Troughton as an inspiration for his performance, in practice he fell into the Tom Baker mould of a Doctor who grabbed virtually all available oxygen in a scene. Capaldi, on the other hand, was much more consciously focused on the collaboration, going out of his way in his first days to forge a friendship with Coleman because, as he put it in one interview, although as the star he came to the set with a lot of power, what he really wanted and needed were friends. Deep Breath keeps them apart for most of its runtime, but their big scene together, in the restaurant, is unlike any scene she had with Smith. Capaldi consciously holds back, giving her spaces within it not only to shine, but to set the tone of the scene. That she makes such good use of her newfound space is down to her, but she undoubtedly benefits from having it.
The second thing, however, is that her tagline is only ever the foundation upon which Coleman is allowed to build something far stranger and more difficult. This is an advantage of having the "bossy control freak" descriptor grafted onto her character late, in contrast to the way that "fiery Scottish girl" was attached to Amy from day one. Caitlin talks a lot about Clara's masks, and ultimately "bossy control freak" becomes another one – a descriptor that doesn't quite fit completely, and that has always slipped slightly. Her best scene in Deep Breath – the interrogation – works precisely because she's terrified and not in control, so that every triumph and moment of confidence is a hard fought victory. It's brutal and gripping, a barnstorming moment in which she earns her stripes as a character in precisely the way that the story doesn't even try to have Capaldi do just yet.
Instead, Capaldi's triumphant scene—his final confrontation with the Half-Faced Man—is pointedly undersold. Nobody has ever come out of the gate with their Doctor's performance fully formed (Smith and Eccleston probably come the closest, and in Eccleston's case that's probably more a matter of not staying around to develop it), but the extent to which Capaldi is slow off the mark is both surprising and seemingly deliberate. His confrontation is defined by his not-quite-presence in it, not just in the mildly overbearing "you probably can't even remember where you got that face from" line. It's written and played as the Doctor figuring out how he's going to do this whole "confront the villain" thing, and the snarling anger with which it's actually done is nothing like what Capaldi will eventually settle on. It's a magnificent scene all the same, but it's in no way the scene where Capaldi "becomes" the Doctor. Indeed, it can't be, because the episode is still holding back its final (albeit so spoiled I was able to hold to my titling convention in the Time of the Doctor entry) twist of having one last Matt Smith scene. For all that the audience was already on board with the idea of Capaldi's Doctor, it's really not until Clara hugs him in its closing seconds that the episode actually gives him permission to be the Doctor.
But in this regard it fits with what the episode does do with Capaldi, which is give him a bunch of Doctorish set pieces to do and simply letting him explore them without fuss. There's a sense of space to Deep Breath that comes in equal parts from it being the same length as Day of the Doctor without having anything like the same amount of incident or complexity (a conscious effort on Moffat's part to move away from the constant narrative acceleration of the Smith era), and Ben Wheatley's direction, which is meticulously unflashy, avoiding excessive cuts and ostentatious cleverness in favor of finding a strong framing and leaving the camera there to capture what happens. The result is an episode that puts the audience on a sort of parallel track to the Doctor, watching Capaldi run through first drafts of how he wants to do things, building up his (and our) concept of what his Doctor will be as he goes.
That he's not only not there yet by the end but not particularly close is surprising, yes. But it's also in keeping with what this second half of the Moffat era is doing. Last entry I posed the question of what Doctor Who becomes in the face of a media landscape that has for the most part incorporated most of its tricks. The answer is not quite to become prestige television – there's no real way for Doctor Who to be that, any more than there's a way for Doctor Who to entirely be anything. But it can be Doctor Who's spin on prestige television – slower, more deliberate, and willing to demand more of its audience than the mere attention and minimal visual literacy that Moffat had been willing to ask of them in the Smith era. As of Deep Breath the result was not yet a new golden age for the show. But it would be, and Deep Breath was a key step along the way.