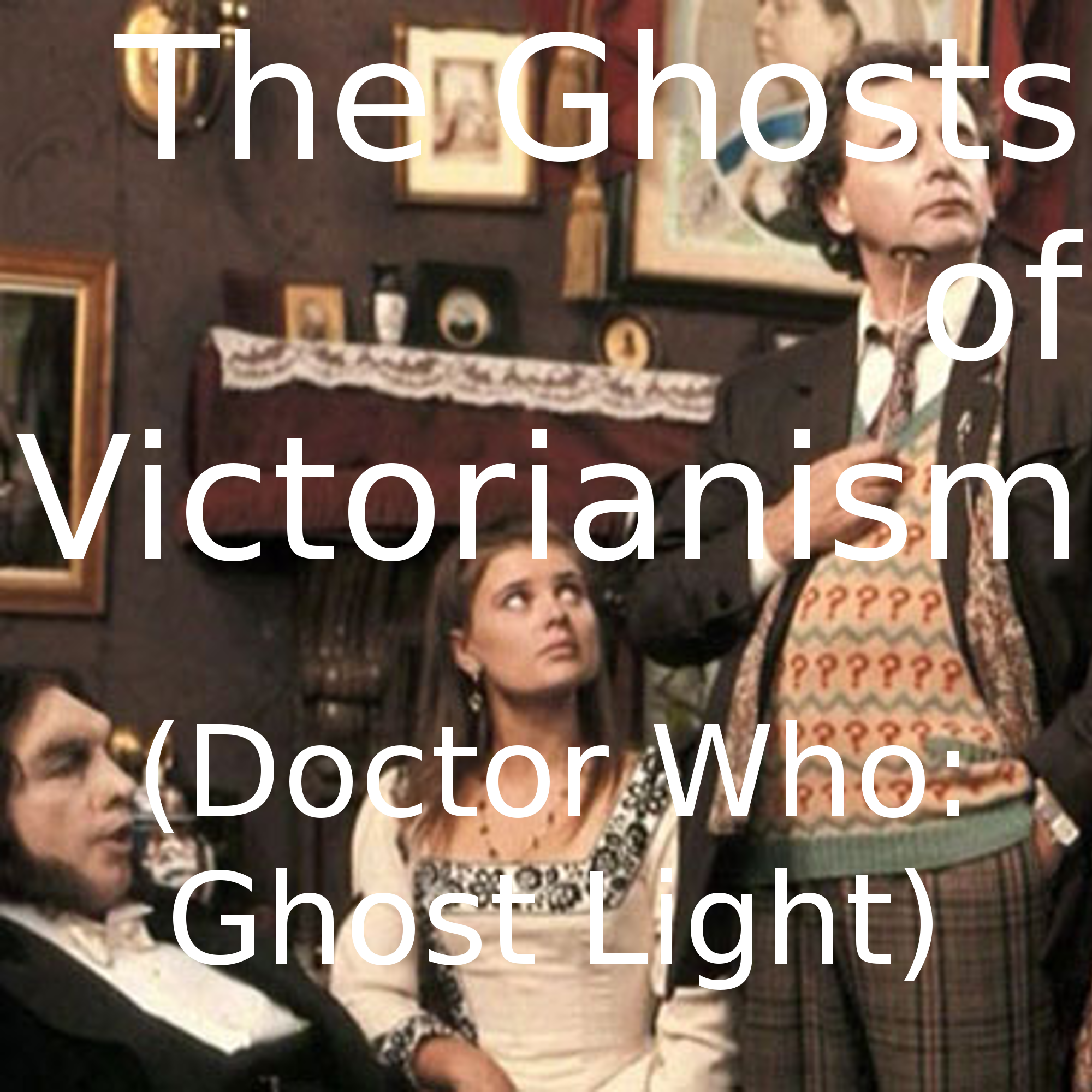 Is "Victorianism" a word? I suppose it is now.
Apologies to all of you who were expecting a brilliant post from Phil this morning, but instead you get the latest episode of Oi! Spaceman, in which we return to the Seventh Doctor and Ace and chat about Ghost Light. Since I didn't trust myself with such an auspicious story, I invited Jack along for the discussion, and he and Shana had a wonderfully brilliant conversation that kind of went in circles from time to time. Steampunk comes up at least twice independently, as does more than the requisite quantity of Moffat-hate.
Overall it's a fun conversation among friends about Victorian value systems, imperialism, Social Darwinism and eugenics, and racist portrayals. If that sounds a bit dark, know also we chat for some time about Ace/Gwendoline shipping, and queerness as a response to stultifying social restriction. Also, you know, the Great Chain of Being for anyone interested in that sort of thing.
Content Warning: Around thirty minutes in, the issue of rape comes up, partly in reference to the Doctor/Ace professor/student relationship, and partly in reference to 90s cyberpunk. (Yeah, it was an odd conversation.) It's a bit out of the blue, and I wouldn't want anyone to be exposed to that who didn't expect to be, so please take it under advisement.