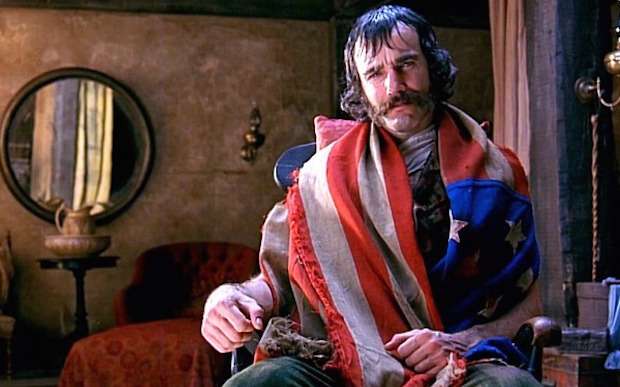 How do you do fellow kids?
This week I have no less than two new podcast episodes for you from Wrong With Authority.
Daniel and I just released a new episode of Consider the Reagan, the thread in which two or more of us watch and comment on a film released during the presidency of Ronald Reagan. This time it's Daniel and myself talking about original Blade Runner (1982), followed by some chat about the recent sequel.
(By the way, if you're interested in my thoughts about Blade Runner, watch this space, because at some point I will start properly writing my vast project about the Alien series, and this will involve a fair bit of stuff about Blade Runner, because… well, wait and see.)
And the entire Wrong With Authority gang – James, Kit, Daniel, and myself – also just released a new episode covering Martin Scorsese's 2002 historical crime epic Gangs of New York, in which Daniel Day Lewis gives one of the most memorable screen performances of the early noughts, and also Leonardo DiCaprio stands in front of the camera and pulls faces.
We plan to have more such episodes for you fairly soon.
*
If you like our stuff, you might consider tossing us a dime on Patreon. There's no overall WWA Patreon, but we now all have individual accounts, here:
And remember, Eruditorum Press has an overall Patreon.
And Phil's Kickstarter for the McCoy/Wilderness Years book still needs your help reaching ever more enticing goals.
No pressure. But if you don't give at least one of us your money you are a bad person and will almost certainly go to Hell.