In what is as close to a hot take as Oi! Spaceman is ever likely to get, this week we actually covered a still-in-theaters f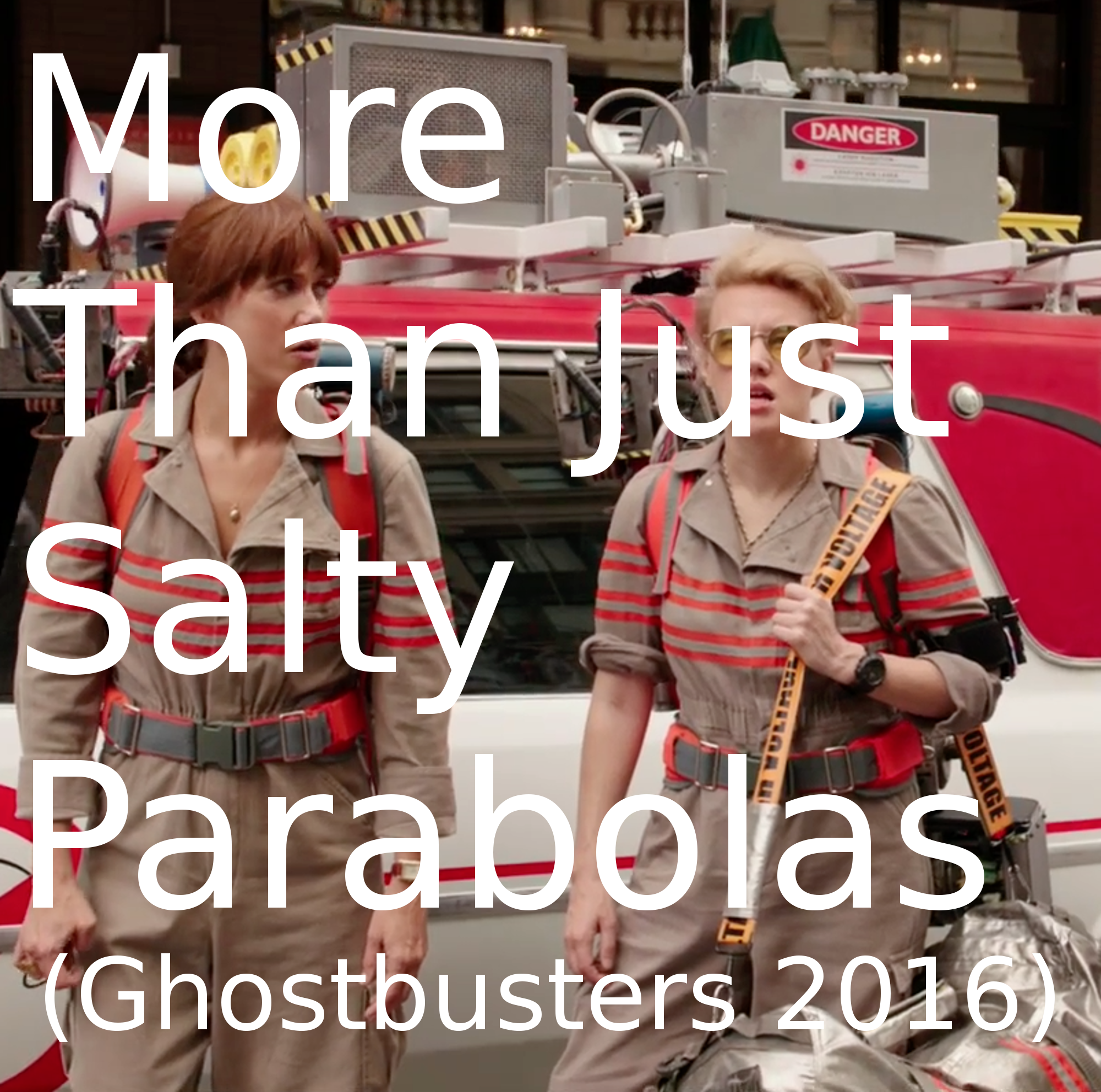 ilm, rather than a sixty-five year old piece of film noir history. Shana was still out of town (but she'll be back next week), so I was joined by friend of the show Jessica from The Web of Queer (which is a show more people should know about, so go click that link) to discuss the Paul Feig re-imagining of Ghostbusters. The film is largely just a pleasing bit of comedy and eye candy, so Jessica and I mostly just had a fun conversation about the things the film does regarding representation of women, queer characters, and queer characters who happen to be women. Also, I make a firm anti-Nazi stance and swoon over Kate McKinnon.
Over on They Must Be Destroyed on Sight, we're still doing sex comedies for another couple of weeks. This time we looked at one of the worst films of the genre, Summer Job (1989) and Bikini Drive-In (1995), which is one of Lee's favorites. I also happened to do a bit of research on one of the films we covered last week, and explore some information about the song we went out on in that episode.
And in case you missed it Friday, Jane and I had a casual conversation about Steven Moffat, Series Six, and feminism that is already one of our most-listened-to episodes. Jack described it as "the audio equivalent of relaxing into a huge comfy armchair with a steaming mug of cocoa," which I think is a compliment. Hopefully Jane will come back and school us all on our rabid Moffat hate sometime in the near future.